To buy the first cold pizza slice!
I cannot find the cold pizza slice in the marketplace within the game. It gives advice to the newcomer that the built-in market may not find what you want. Try to find it in https://nftm.art/buy/. It showed a more effective way to trade your card. Hope the platform will have more and more people to use in the future!
The second thing is that there is a great gap between starbit price and HIVE price for the card. First, I found the price of HIVE for pizza slice. It costs about 5HIVE!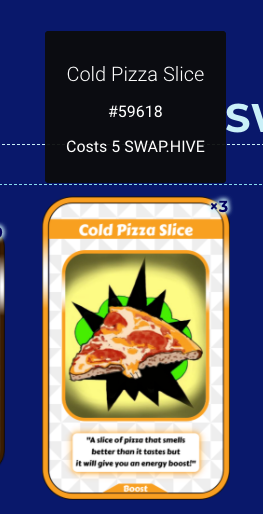 I changed the currency into starbits. It costs 10000 starbits.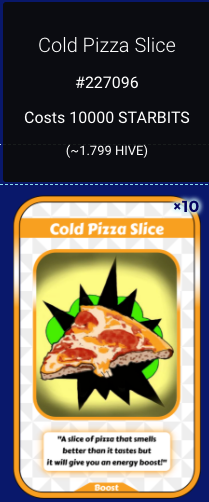 It worth you to change your HIVE to Starbit to trade for the card!
Tips: To compare the currency before make the purchase!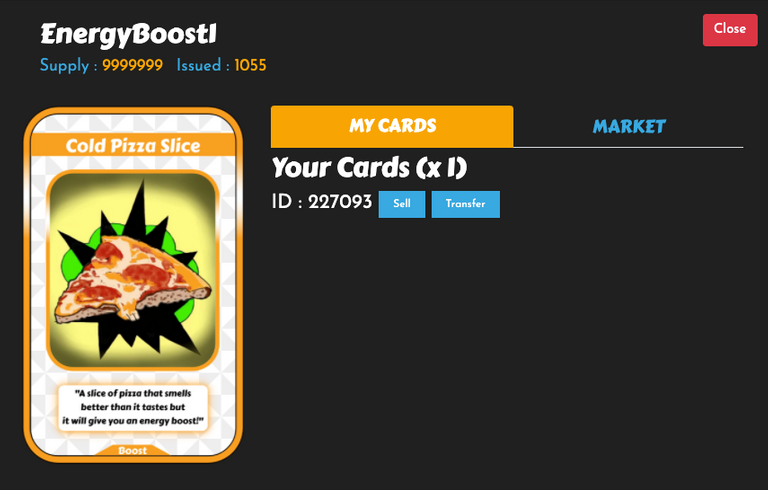 Wanted card list
Curtis
Pizza slice
Coming soon.....