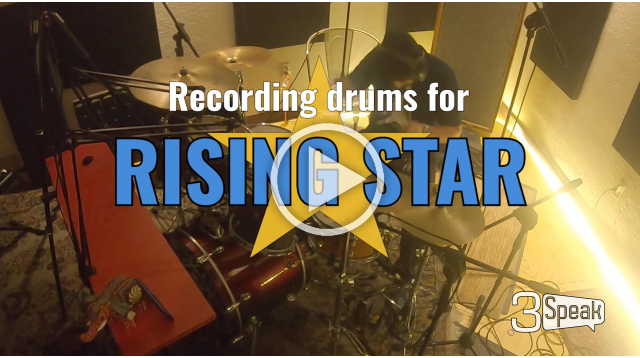 ---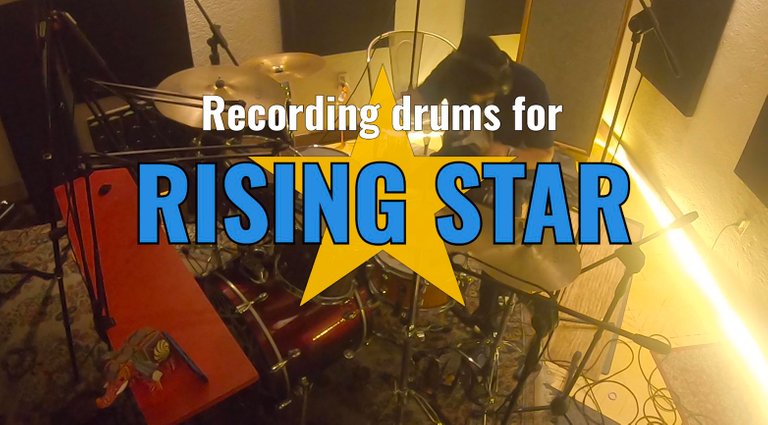 Hello dear friends!
had a fun day in the studio today. We were tracking some drums for Prog metal band Oricalkos. and I asked Darwin, the drummer, if he would help me record some drum loops for Rising Star.
The first sound you hear is the "guide track". it's what guides all other loops. The folks at @risingstargame were kind enough to share it on their Discord server. After that, we have a bassline made by @theturtleproject, a synth made by @ravenmus1c and some guitars put together by @ugochill
I brought in the elements one by one so you could hear what's it's like to put together a song in Rising Star.
It's not mixed and we still need to quantize the drums a little bit before using it for the game. But we were having so much fun that I just had to make a post about it :)
---
If you haven't played the game, I highly recommend you check it out. It's an NFT card game developed on the HIVE blockchain.
The object of the game is to start off your musical career as an illegal busker, you play time-based missions that will earn you money, reputation and skill. all of which are necessary to advance to higher levels.
with the money you earn (in the form of Starbits) you'll be able to buy equipment, food, petrol, hire musicians, and pay for rehearsal and studio time.
Eventually, you'll be able to put together your own band and that's where these loops come in handy.
You'll be able to manage your band by mixing and matching different cards and building a song with different musicians and instruments.
I still haven't reached the level where I can unlock band members, but I wanted to contribute to the development of the game.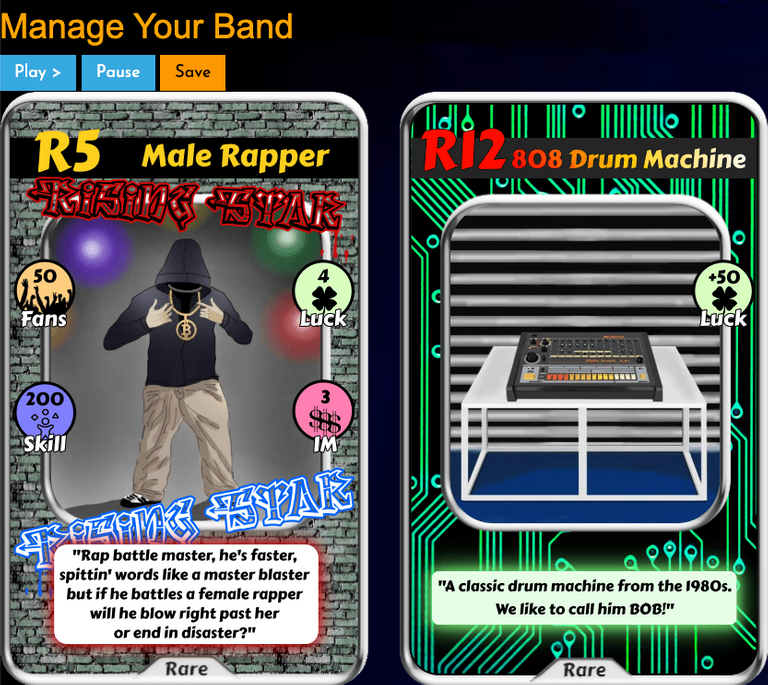 ▶️ 3Speak