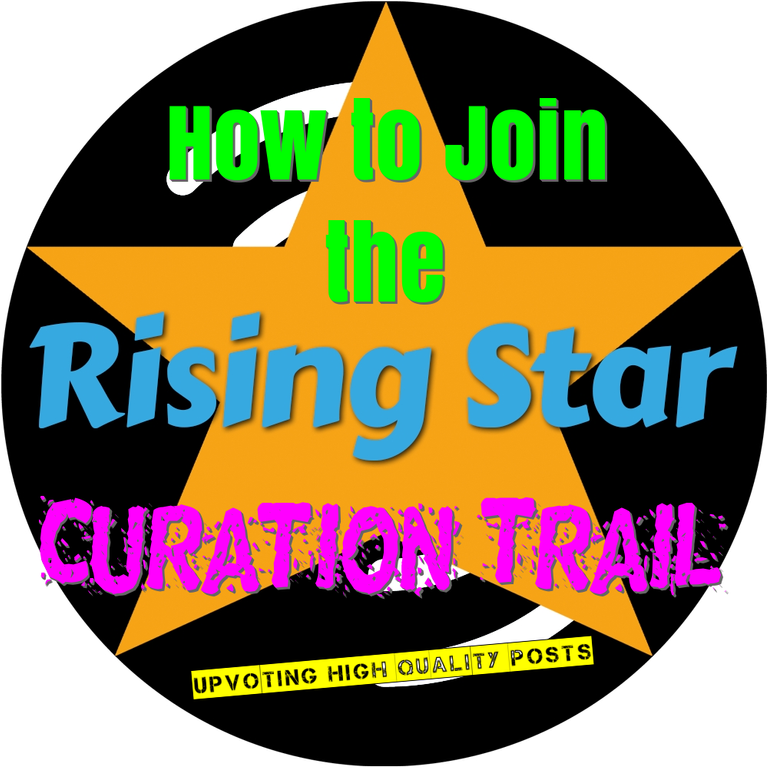 What Is The Rising Star Curation Trail?
A curation trail is a tool made by @mahdiyari which allows automated upvotes for Hive posts.
It guarantees you income from your Hive account even when you are not actively upvoting other's posts.
Gives you additional Hive Engine tokens such as VIBES
Whenever the curation trail(s) that you follow upvotes a Hive post your account also upvotes that post.
The @risingstargame curation trail upvotes high quality Rising Star posts throughout the day and any remaining voting power (if any) is also used to upvote selected posts in the #musicforlife community.
All upvotes by the @risingstargame account are done manually so you will not be upvoting spammers!
How To Join
Go to Hive.vote and click the "LOGIN / REGISTER" button.

Click on "Import account"

Enter your Hive account name and your MASTER PASSWORD (you must use your master password not any of the other keys).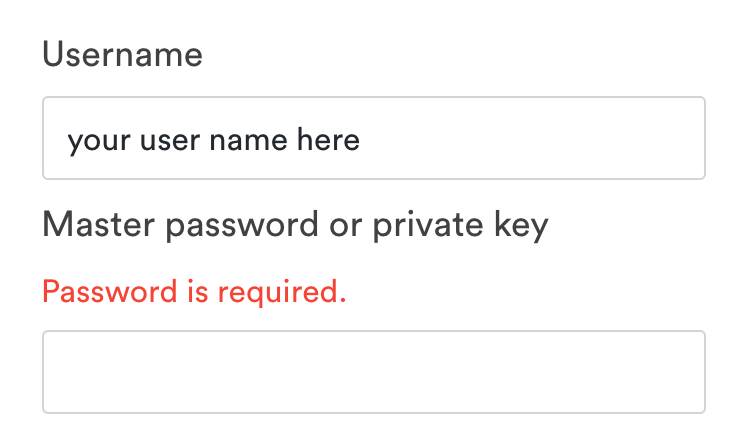 Create a password for Hive Signer. Hive Signer is a password manager similar to Hive Keychain and as such you can always import your account again if you lose this password so it is not as critical as your Hive account Master Password above (which you should always store in a very safe place).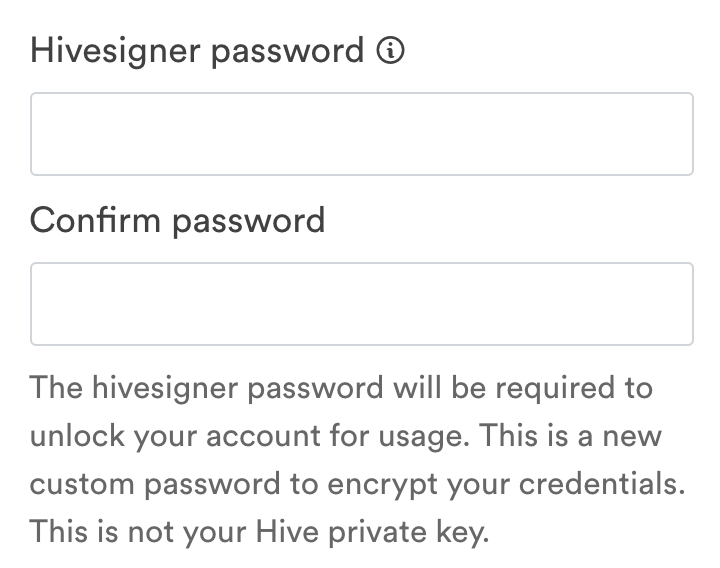 Click on the "Hive Signer" button and use the Hive Signer password you created above to log in to Hive.vote.

Click the "Authorize" button to tell Hive Signer to allow posting authority only from your account so that the curation trail can vote for posts on your behalf (ignore the fact that is says "steem" in a few places here!).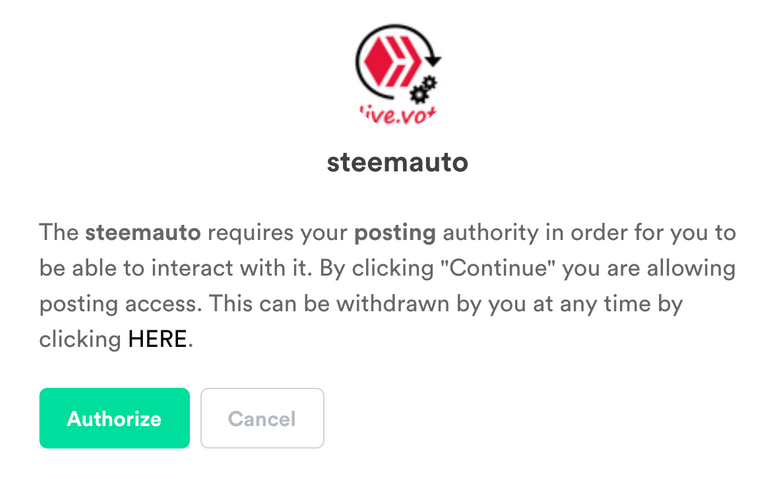 Click on the "Curation Trail" button.

Enter "risingstargame" in the "TRAIL NAME" box and click "Search".

Click the "FOLLOW" button to join our curation trail!

CONGRATULATIONS! Your account will now start to upvote the posts that we upvote automatically whenever you have enough Voting Mana. This and a few other settings can be adjusted (see below).
Tweaking The Curation Trail Settings
Here are the default settings when you join a curation trail and what they mean: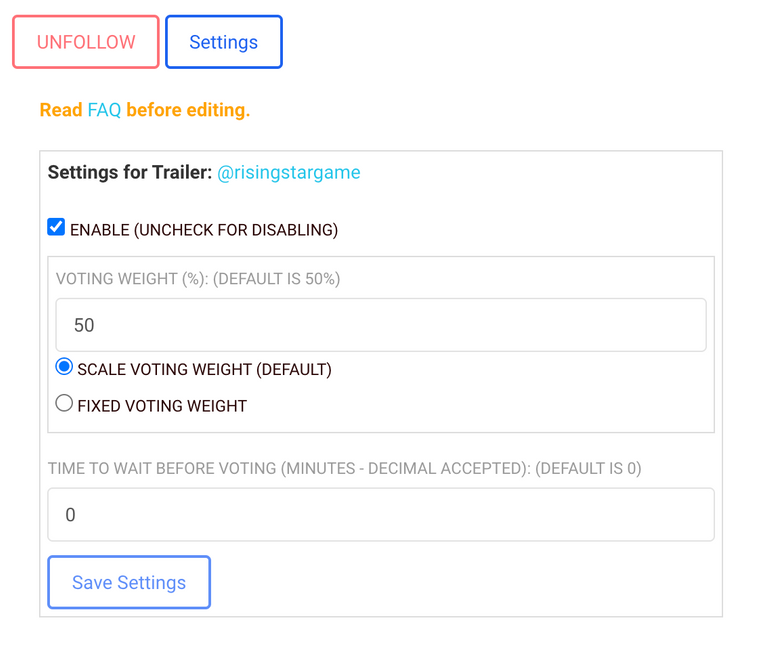 VOTING WEIGHT & SCALE / FIXED
If the "SCALE VOTING WEIGHT" option is selected then this is the percentage of our vote that you wish your account to use. By default your account will upvote 50% of our upvote so if we upvoted 10% then you would upvote 5% (50% of 10%).
If the "FIXED VOTING WEIGHT" option is selected then you will always upvote by this amount regardless of how much we upvote.
Time To Wait
By default you will upvote posts immediately after we do. We do not recommend that you change this.
Recommended Settings
These may not be optimal and we welcome comments below but this is our current understanding of the best way to set up your account depending on various factors.
Small Accounts
If your account is quite small then we recommend you set the weight to 100% and select the "FIXED VOTING WEIGHT" option. The reason for this is that our account has enough HP (Hive Power) to allow us to do votes as low as 1% so if you have your account set to the default you would only be giving out a 0.5% vote which would be too small for you to get any rewards at all!
Larger Accounts
Again we would recommend using the "FIXED VOTING WEIGHT" setting for the same reason as above however you may want to reduce the % so that you can provide an upvote to more posts. Also if you like to manually upvote a few posts a day you will need to reduce the percentage to allow you to have enough Voting Mana left over.
Voting Mana Threshold
You can also set the minimum Voting Mana percentage that your account should be at before allowing the curation trail to upvote for you.
Click on the "DASHBOARD" button

As you can see below the default Upvote Mana is 70%. Again for very small accounts we would recommend raising this up to 80% or more as the lower the percentage is when your account votes the smaller the vote will be (and the lower your curation reward will be). You will need to experiment with this as your account grows if you are trying to maximise your rewards.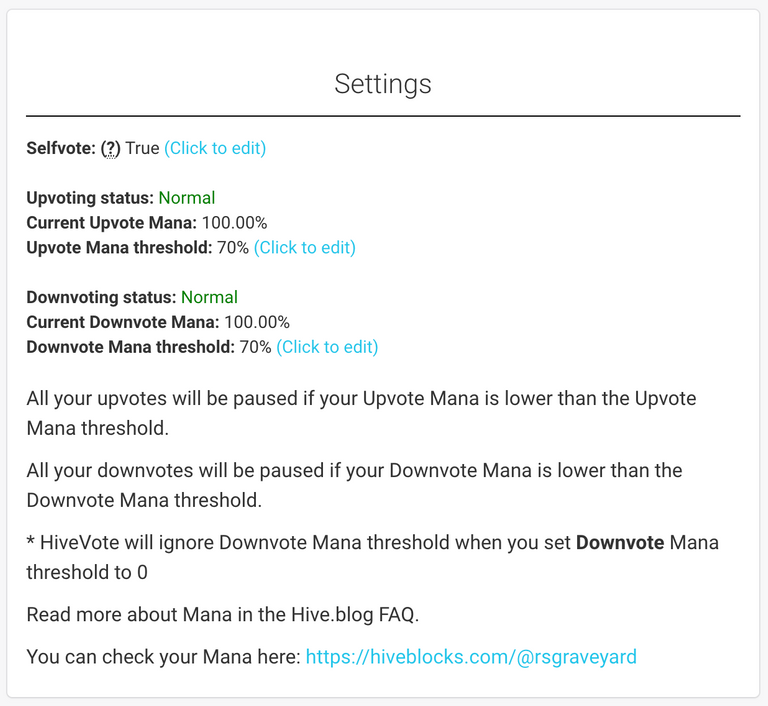 Hopefully that all makes sense and we look forward to you joining our curation trail!
Cheers and rock on \m/
Jux.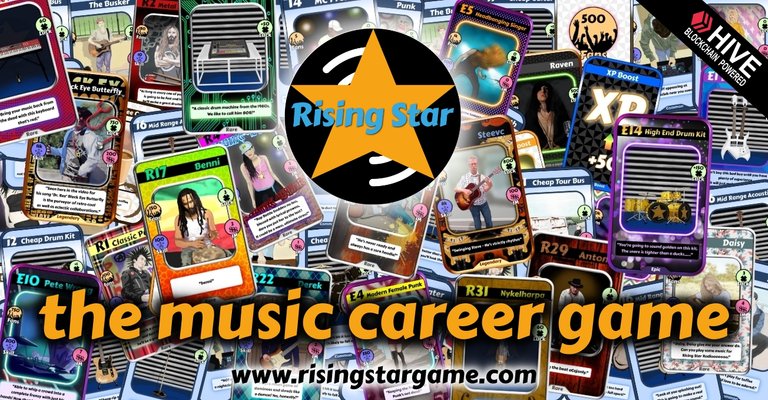 Rising Star - The NFT based music career game built on HIVE