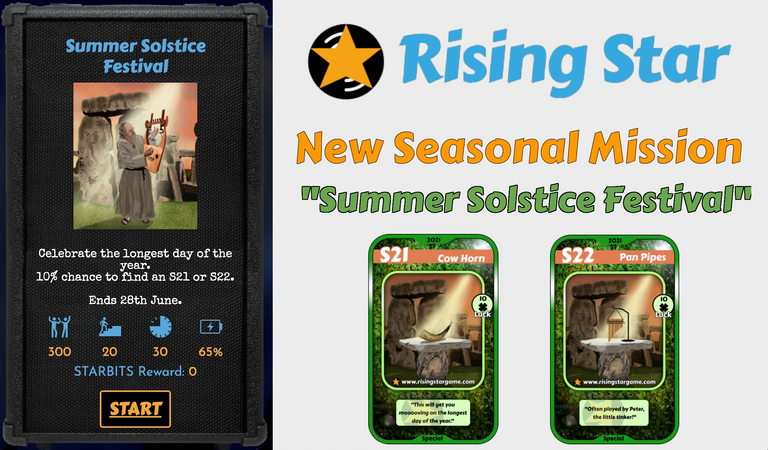 The next seasonal mission is now live!
Celebrate the longest day of the year (although it felt like the longest day of the year when the site was down over the weekend!) and have a 10% chance to find one of the two limited edition cards "S21 Cow Horn" and "S22 Pan Pipes".
You will need to own an "S20 Father Earth" card to be able to run the mission and these are only available in card packs or on the market if other players are selling theirs.

To access the mission click on the "Special Missions" button and select "Summer Solstice Festival".
The mission will be available until 28th June.
Good luck!
The Rising Star Team.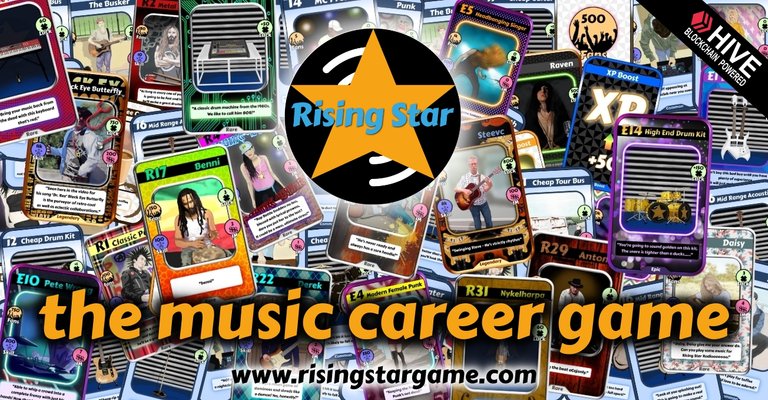 Rising Star - Play For FREE, Earn Crypto & Tradable NFTs!