A new 'Cheap Rehearsal Room' card has been added to Rising Star.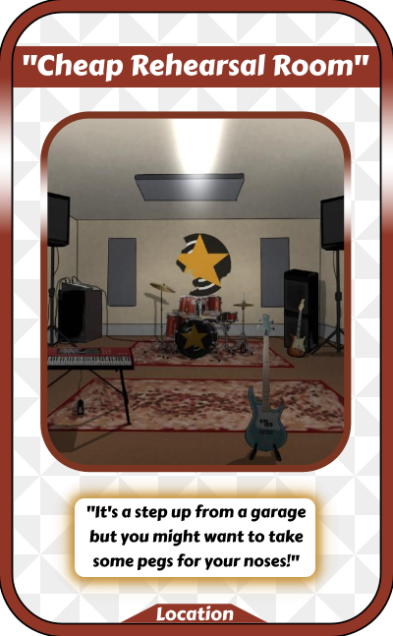 This new location card will be required for missions in the 'Country Tour' zone, the fourth zone of the game.

Rising Star - Play For FREE, Earn Crypto & Tradable NFTs on HIVE!
Musicians - submit your mp3s to be played on the in-game radio.