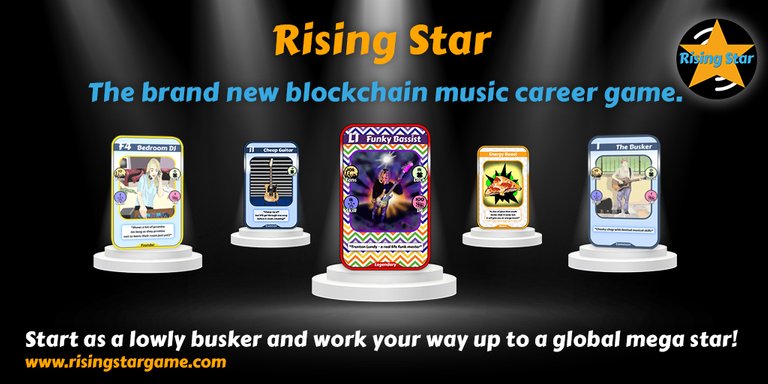 Der erste Gewinner steht fest, Glückwunsch an @Bitandi deine PizzaBox ist auf dem Weg.

Seit der letzten Woche konnte ich mehrere Packs öffnen, dazu habe ich mir heute auf dem Markt für 8000 Starbits einen Undead Fred gekauft um die Halloween-Spezial-Missionen zu machen. Die Halloweenkarten gibt es ja nur bis Halloween und danach werden die nur noch auf dem Markt zu bekommen sein. Vorher möchte ich gerne alle Halloweenkarten einmal bekommen.
Pack 1



Pack 2


Pack 3



Pack 4


Im Moment stehe ich bei Level 58. Der Weg bis zum Level 75 ist noch ein Stück Arbeit.
Gespielte Minuten der letzten 7 Tage: 6140 (Rang 20)
Meine Übersicht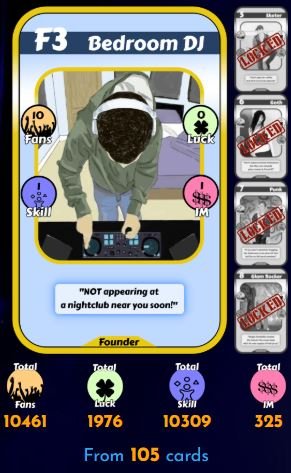 G I V E A W A Y
Wie in der letzten Woche gebe ich auch in dieser wieder einer meiner Karten an einen Kommentatoren ab. Heute stehen zur Auswahl: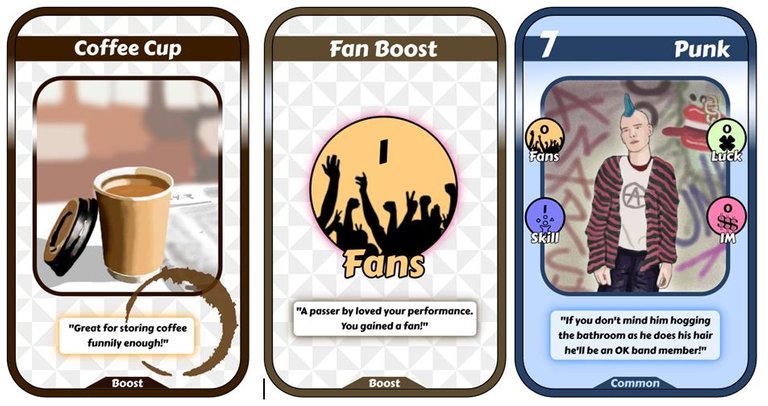 Regeln
Bitte die Karte, die ihr haben wollt, in den Kommentaren schreiben
Dauer der Verlosung ca. 7 Tage
Upvote- oder Reblog darf, muss aber nicht
Mindest-Reputation: 40
Bitte nur mit einem Account teilnehmen
Bots sind verboten
Der Gewinner wird zufällig ermittelt und hier bekannt gegeben
Wer noch nicht Teil des Spiels ist kann gerne meinen Link verwenden und direkt loslegen.

RISINGSTARGAME
---
---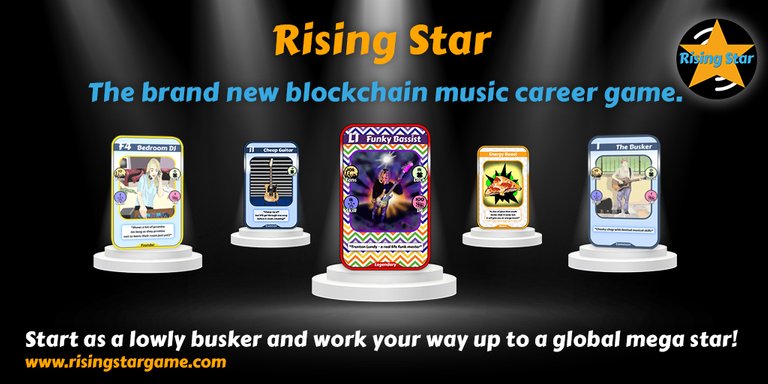 The first winner has been determined, congratulations to @Bitandi your PizzaBox is on its way.

Since last week I have been able to open several packs, and today I bought an Undead Fred at the market for 8000 Starbits to do the Halloween special missions. The Halloween cards are only available until Halloween and after that they will only be available on the market. Before that, I would like to receive all Halloween cards once.
Pack 1



Pack 2


Pack 3



Pack 4


At the moment I'm at level 58. The way to level 75 is still a bit of work.
Played minutes the last 7 days: 6140 (Rank 20)
My Dashboard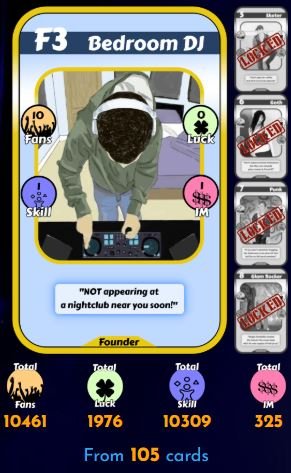 G I V E A W A Y
As in the last week, I am also giving one of my cards to a commentator this week. Today you can choose from: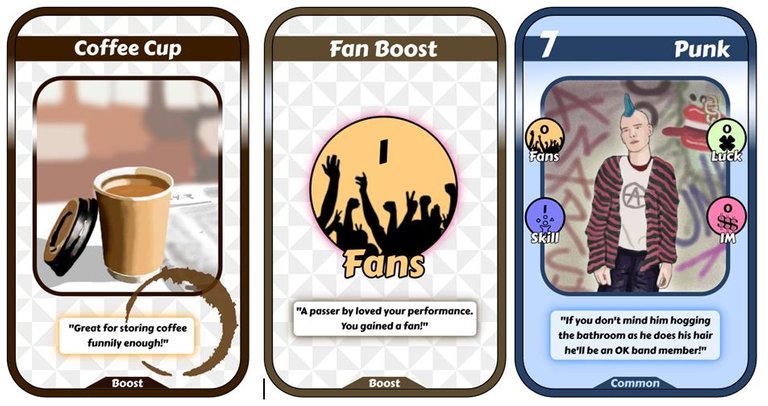 Rules
Please write the card you want in the comments
Duration of the raffle approx. 7 days
Upvotes are not necessary but welcome
Minimum reputation: 40
Please only participate with one account
Bots are prohibited
The winner will be determined at random
If you are not part of the game yet, please use my link and get started right away.
Risingstargame
---
---
All pictures are from @risingstargame #risingstar #risingstargame