Hi, Rising Starmates! 3 days after Unstaking has passed, I withdrew my Starbits and bought my first card pack.
Ta-da! 🎊🎊🎊 Here's what I got!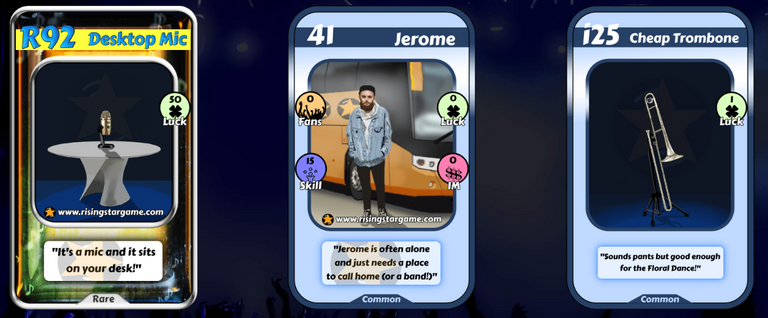 Desktop Mic - a Rare Instrument Card (50 Luck)
Jerome - a Common People Card (15 skill)
Cheap Trombone - a Common Card (1 Luck)
Hopefully, for my next card pack, I can obtain an Epic Card.


After 320 missions, I have reached Level 15 and need to balance the EGO. Otherwise, our lowly Busker will not become a global mega star. 🌟🌟🌟
Thank you for your time and see you in my next post.