Hello, Rising Starmates!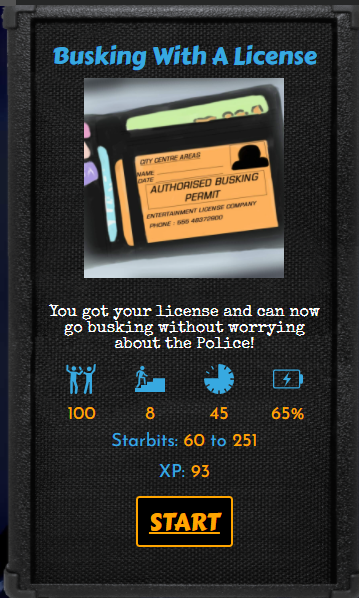 This is my first time to do Busking with a License Mission. Doing this mission was made possible, because I won a card giveaway hosted by @madmanmusic .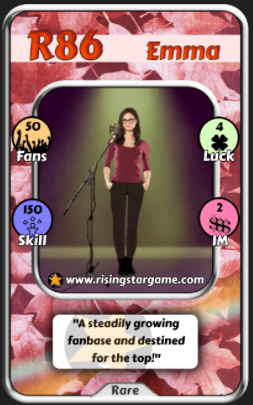 R86 Emma is a Rare People card, giving me 50 fans, 150 skill, 4 Luck, and 2 Income Modifier. Busking with a license requires 100 fans. I already have 20 fans from the cards that I own, the drunk fans that love my music, and 50 fans from Emma. Emma is really a great help for this accomplishment and this makes me a little closer to reach 10,000 starbits to buy a card pack.
****Rewards from Busking with a License Mission****

Current Progress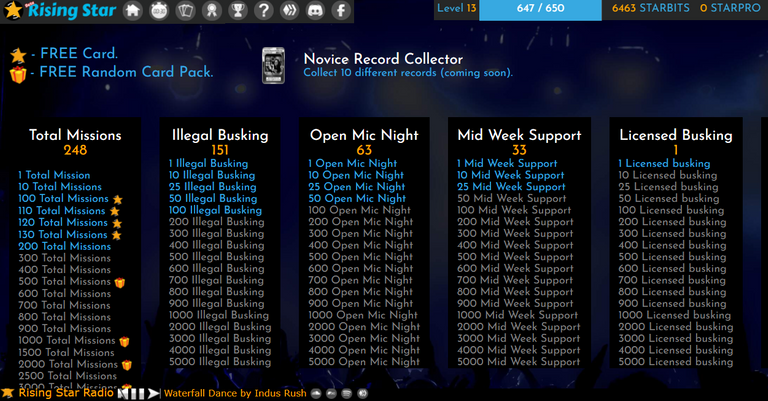 Winning a giveaway will make my progress faster. So, to those who have not won any giveaway I hope lady luck will be on your side next time.
Rising Star is a great game and I hope that it will gonna be BIG someday.