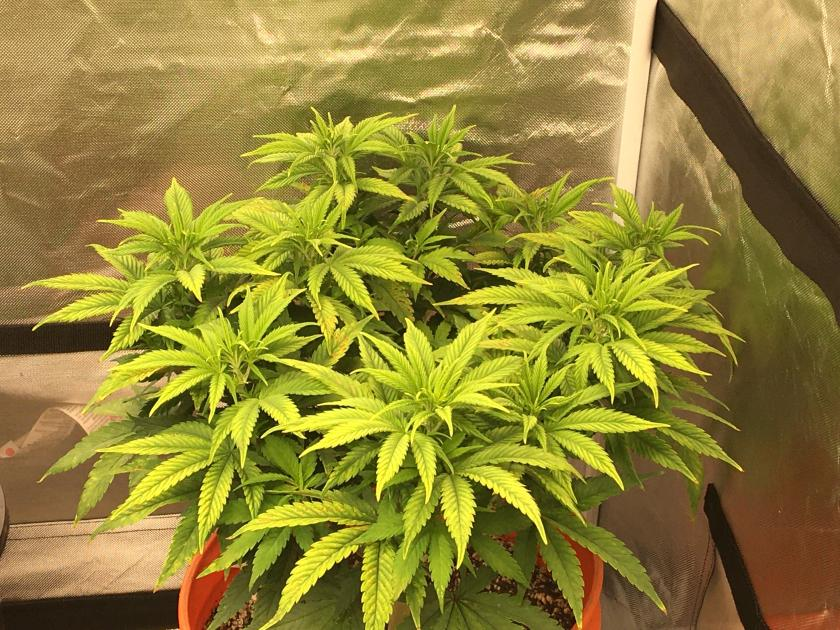 What's up Weed Nerds! So thought I will share a little update on my 5 Gallon Challenge Contender, the Silver Haze that was gifted to me from @loonatic. So this grow, I have learned a lot about low humidity. If you recall I did a post about it a while back, and thought I had it under control with a spray bottle. LOL, well I was on the right path, but Unfortnaly what I needed right away, was a humidifier. It was exactly what I needed, and plants look so much better. But they came close to not rebounding back, as you can see I have a cal mag issue due to the stogmata closing up, and roots not being to absorb any nutes. Now that I have switched to a 12/12, humidity should not be an issue, as long as I keep the proper airflow.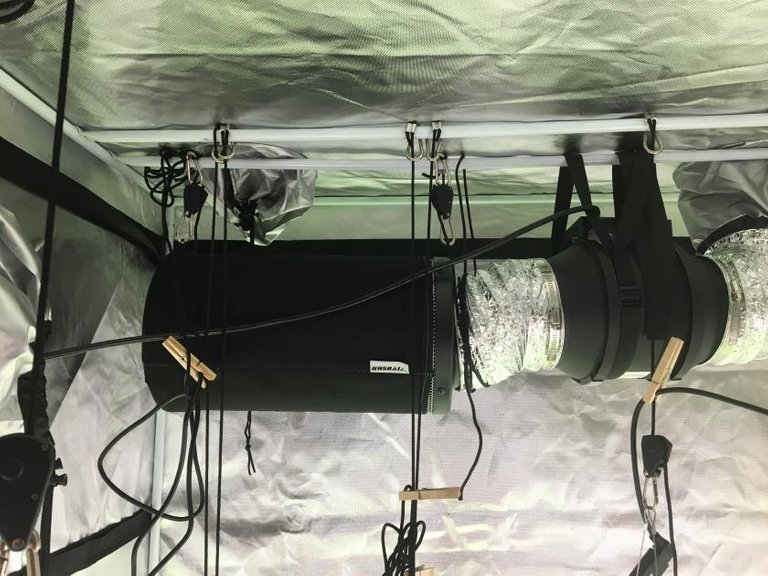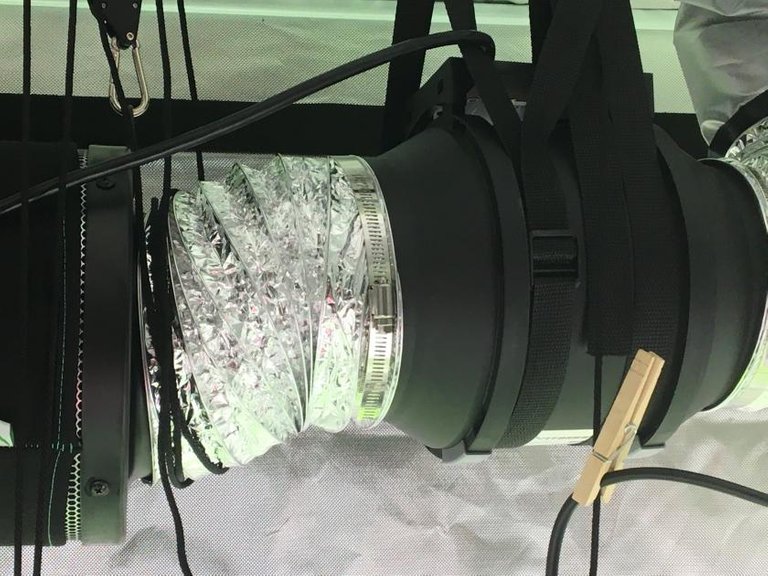 ---
I recently picked up a filter with virgin Australian charcoal for odor control. Not only that, but I believe the reason why my humidity was so low, was due to the fan working to good! So now with the filter, the fan will not be to much for the 4x4 tent.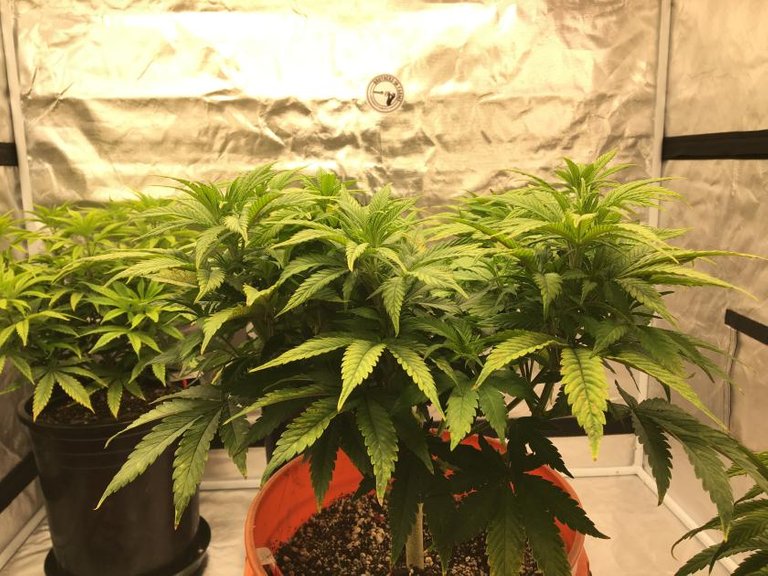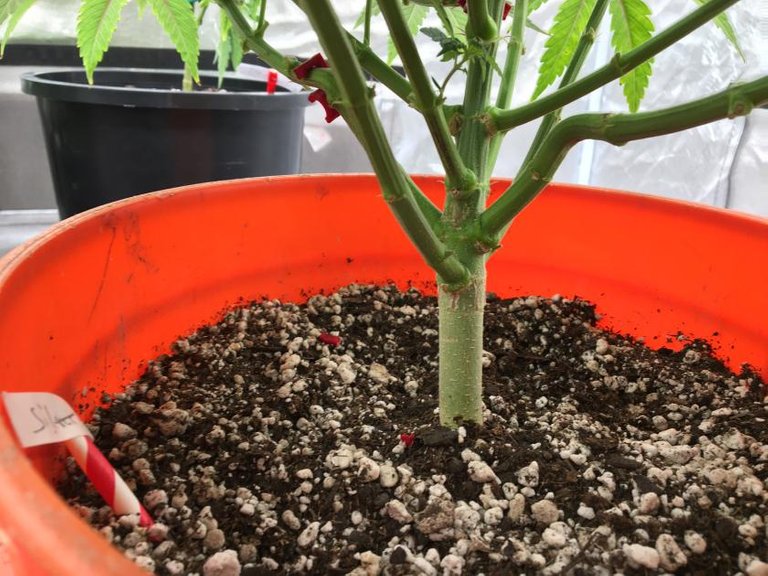 ---
So back to the 5 Gallon Contender. This Silver Haze reaks! I know this is going to be some amazing bud. I am so relieved to see those leafs shoot up, and see the tremendous growth. For a little, I thought I was going to be a goner. Next veg cycle, I am prepared......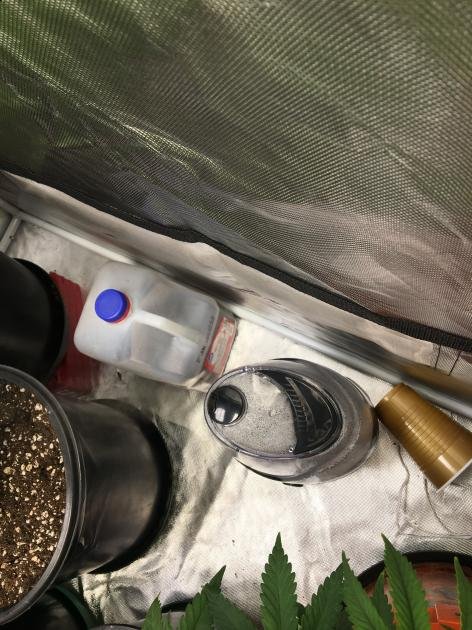 Never in my life would I think I would need a humidifier. Back in my closet days, the humidity was always high, and I dreamt of the day I could have a constant humidity below 50%. Well I have learned that keeping the proper environment is like walking on a tight rope. Have to maintain that perfect balance, which is something I should of learned a long time ago. Better late then never, the show must go on.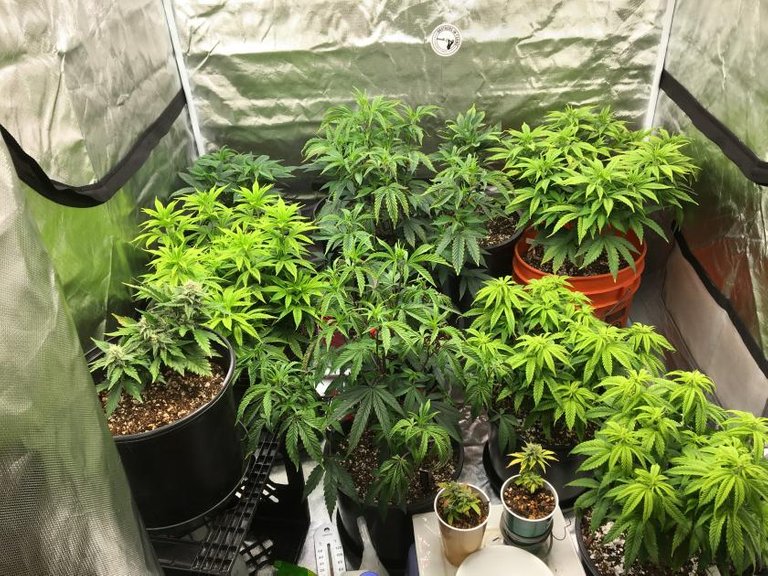 I have never had so much herb growing! This harvest is going to smash my previous record.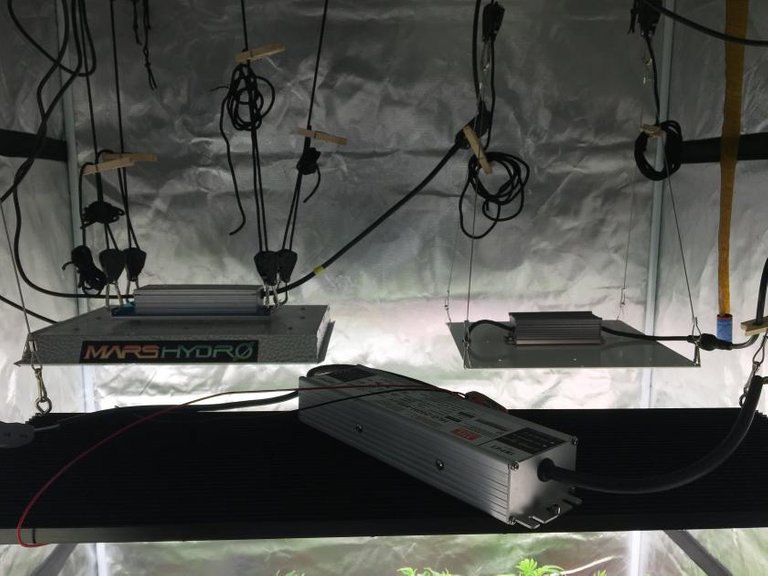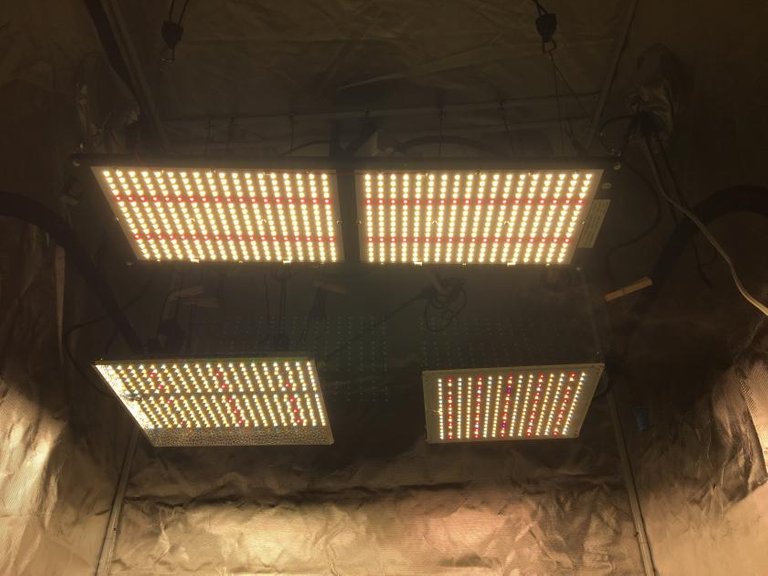 ---
Until I save up enough crypto, or if we see a nice pump, this is my temporary setup. I have a total of 480 watts of LED. My aim is to get one light that is at least 650 Watts, and with the Samsung LM301 chips.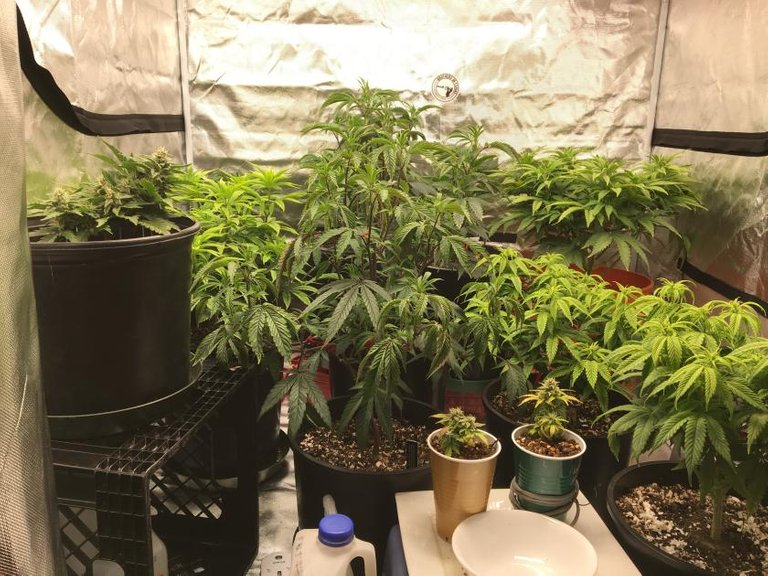 So as of now I am in 3 days in flower, besides the Auto, which is taken and put by the window when the tents lights our out. Here in a few days I will take out all the plants, finish lolipopping, and hit with Dr. Enzymes for IPM. So until then, everyone have a good one!




---
Posted via weedcash.network