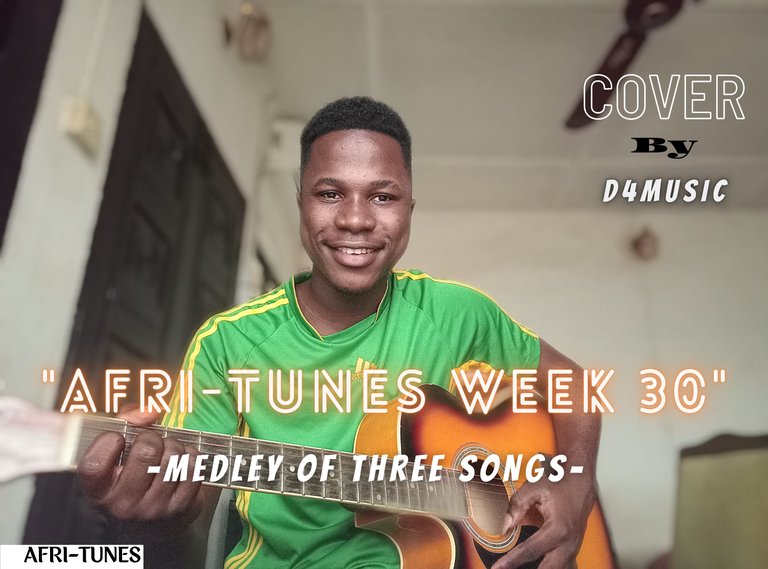 What's up my people?
How Una dey?
Today is Friday and everyone loves it... We usually say TGIF..
Alright, today, I have a medley of three songs to render to you all!
I selected these three songs : "Elyon meaning (God most high), Yeshuwa Hamashiyach, and we hail you"
So, I was inspired to do these three songs this evening when I thought of a song I could present for this week.
I looked at my guitar and I picked it up to play these three songs.
After recording, I said to myself, Indeed God is good and I immediately proceeded with the editing which was done with inshot app.
So I decided to share this music with hive family.
I also imagined a guitar guru like @ksam or @starstrings01 or @magicfingerz playing a solo to this as I sing... I also thought of a guru of piano playing chords... Someone like @mipiano or @mayorkeys..
I hope someday we all get to unite and make beautiful music!
Thanks for stopping by!
LYRICS
There is nothing there is no one like you awimayehun
There is nothing there is no one like you
(2x)
Elyon.. God most high
Jesus Christ
You are the Elohim in Israel
(2x)
Yeshuwa Hamashiyach
Lion of Judah
Agunechemba
Yeshuwa Hamashiyach
Lion of Judah
Agunechemba
(Repeated)
We hail you
We worship you
We hail you
Most high
(Repeated)
SPANISH🇪🇸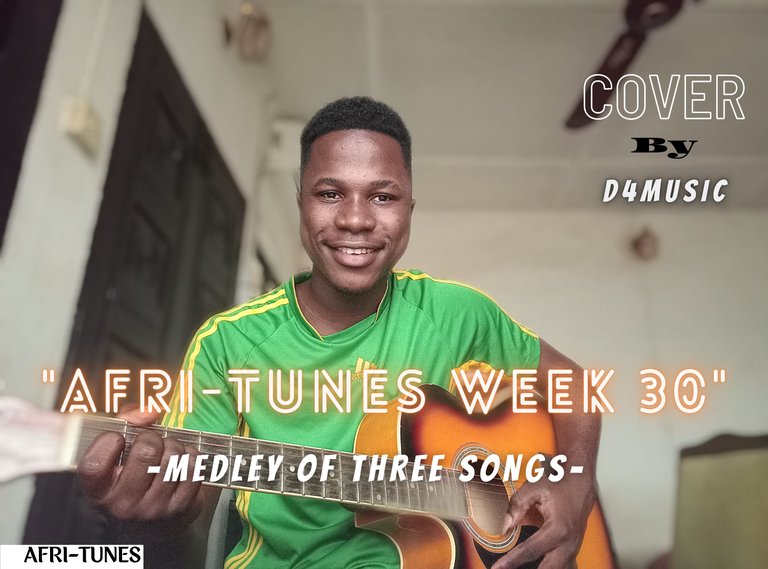 ¿Qué pasa mi gente?
¿Cómo una dey?
Hoy es viernes y a todos les encanta... Solemos decir TGIF..
¡Muy bien, hoy tengo un popurrí de tres canciones para presentarles a todos ustedes!
Seleccioné estas tres canciones: "Elyon significa (Dios más alto), Yeshuwa Hamashiyach, y te saludamos"
Entonces, me inspiré para hacer estas tres canciones esta noche cuando pensé en una canción que podría presentar para esta semana.
Miré mi guitarra y la tomé para tocar estas tres canciones.
Después de grabar, me dije a mí mismo: De hecho, Dios es bueno e inmediatamente procedí con la edición que se hizo con la aplicación inshot.
Así que decidí compartir esta música con la familia Hive.
También imaginé a un gurú de la guitarra como @ksam o @starstrings01 o @magicfingerz tocando un solo mientras canto... También pensé en un gurú del piano tocando acordes... Alguien como @mipiano o @mayorkeys...
¡Espero que algún día todos podamos unirnos y hacer música hermosa!
¡Gracias por pasar!
LETRA
No hay nada no hay nadie como tu awimayehun
no hay nada no hay nadie como tu
(2x)
Elyon.. Dios altísimo
Jesucristo
Tú eres el Elohim en Israel
(2x)
Yeshuwa Hamashiyach
León de Judá
Agunechemba
Yeshuwa Hamashiyach
León de Judá
Agunechemba
(Repetido)
Te saludamos
te adoramos
te saludamos
Más alta
(Repetido)