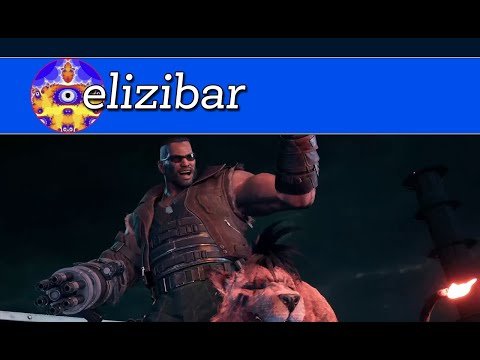 ---
Final Fantasy VII Remake has been a long time in coming, the game was originally placed in pre-orders years and years ago, but it's finally here so let's play it. I have high hopes that I'm going to enjoy my reuinion with Cloud, Tifa, and the whole crew as AVALANCHE tries to save the world from ShinRa. Join me and let's have a good time!
You can view this whole series as a playlist here: https://www.youtube.com/playlist?list=PL-oNO4nnzhsXBKC7Cp8U55ftJiVhZ34bL
This video is not intended for children.
If you like the video be sure to hit like, leave a comment, and subscribe so you don't miss any more. You can subscribe with this handly link: https://goo.gl/zDDRFs
SOCIAL MEDIA
✔ Discord: https://discord.gg/V8bXqvN
✔ BitChute: https://www.bitchute.com/channel/elizibar/
✔ Twitter: https://twitter.com/elizibar
✔ Facebook: https://www.facebook.com/elizibar
✔ Twitch: