Edit - Unfortunately post has been nuked by curangel so I'll throw in a HBD outta pocket and it should be about 1.5 HBD.
Yes Let's Go Gold Contract Again!
Gold Is Hot!
New Contest Is The (GC00) Gold Continuous Contract! Yes again!
Guess The Price (GC00) Gold Contract will be Friday March 31st at close. 📉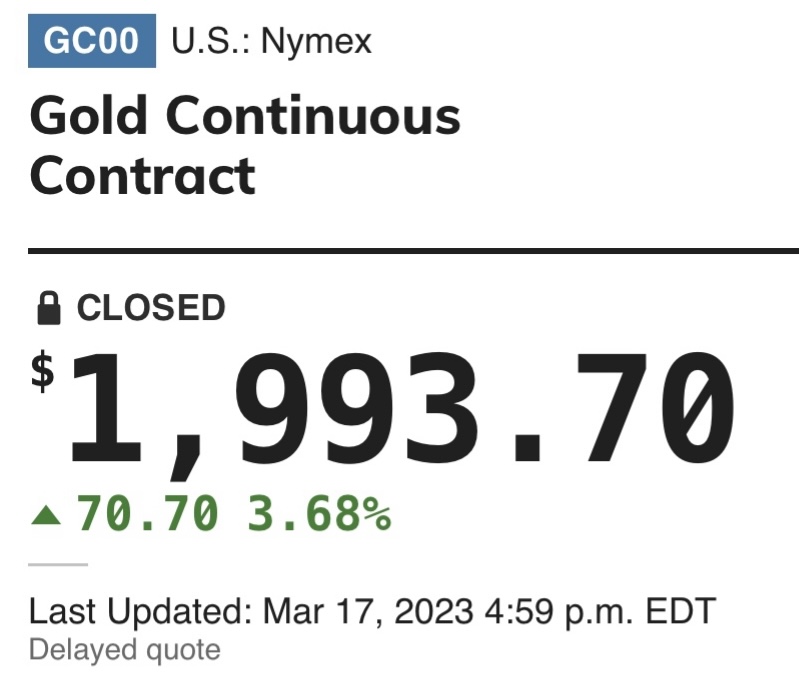 Have guess In by Market Close Friday March 24th
Rules/Here's how it works 👇
Comment below and Guess the price you think the (GC00) Gold Continuous Contract will be 3/31/23 at market/contract close.

Have guess in within week of posted (3/24/23)

Winner gets all HBD author rewards!

Upvote Post! (Please register at least .01 value Vote) (At least .01 penny USD for guess to count) if you can't upvote at least a penny you must send 0.1 Hive or .05 HBD for entry to count. This is for filtering spam guesses.

Not price is right rules! (It doesn't matter if it's higher or lower to price, just closest wins)

If a tie occurs - if posted a full day prior to other guess the oldest guess wins. If it's under 24 hour difference the prize will be split 50/50 but given contest size this won't happen often if ever
Cheers and good luck my friends 🍻 Have a great weekend 👍
📌📌📌📌📌📌📌📌📌📌📌📌📌
Last Weeks Winner! ⬇️ 🪙🙌🪙🙌🪙
Gold Contract Contest Guesses ⬇️
@jfang003 - $1950.00
@fw206 - $1922.15
@geneeverett - $1909.99
@borsengelaber - $1888.00
@davedickeyyall - $1855.00
@silverd510 - $1852.60
@thefed - $1840.00
@kerrislravenhill - $1839.58
@methodofmad - $1812.00
Gold Contract Price
at 3/3/23 5pm Close ⬇️
$1993.70
Previous Contest Winner
with guess of $1950.00 is
@jfang003 🍻🪙👍💵

Now we go again! Same item! Let's go!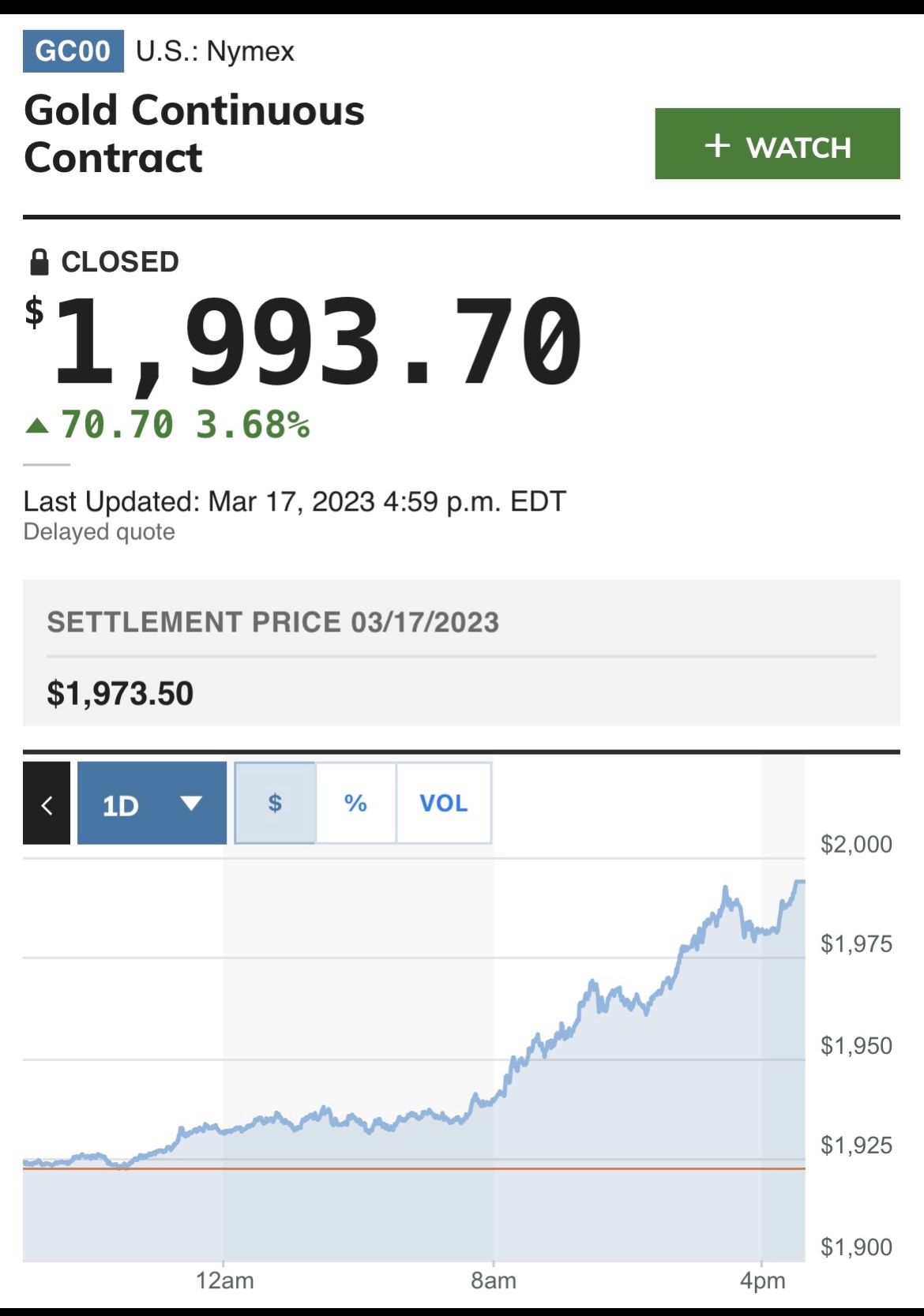 ---
▶️ DTube