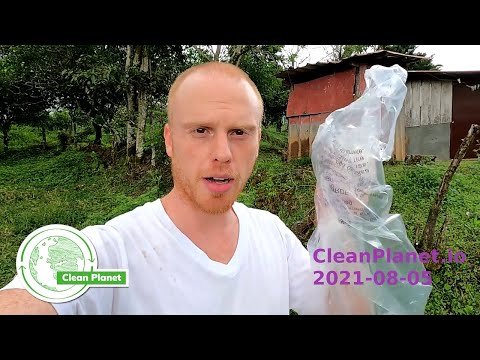 ---
Today I found out about cleanplanet.io and decided to do another garbage cleaning on the mountain. I do this every few months, as it builds up from people visiting the river. Luckily there was less today, probably because it is wet season.
I took a quick dip in the river to rinse off in the middle, before hiking back up the mountain with a bag full of garbage. Great workout, great content, and great for the planet. Win win win.
Definitely check out cleanplanet.io, and make a donation if you like their work!
Music list:
funkyGarden by Jeris (c) copyright 2020 Licensed under a Creative Commons Noncommercial Sampling Plus license. http://dig.ccmixter.org/files/VJ_Memes/61356 Ft: airtone, SackJo22, Analog By Nature
blackSnow by airtone (c) copyright 2021 Licensed under a Creative Commons Attribution (3.0) license. http://dig.ccmixter.org/files/airtone/63513
reNovation by airtone (c) copyright 2019 Licensed under a Creative Commons Attribution (3.0) license. http://dig.ccmixter.org/files/airtone/60674
reCreation by airtone (c) copyright 2019 Licensed under a Creative Commons Attribution (3.0) license. http://dig.ccmixter.org/files/airtone/59721
---
▶️ DTube