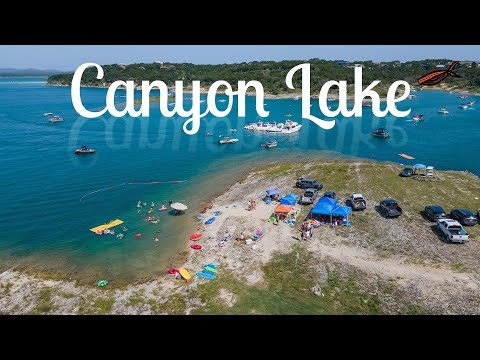 ---
This was filmed on Canyon Lake in the beautiful state of Texas in the heat of summer's July. The Fernandez family does it again with an amazing reunion at the lakehouse!
Canyon Lake resides on the Guadalupe River.
• Don't forget to SUBSCRIBE :)
SOCIALS
• YouTube: https://www.youtube.com/nomadicgear
• Instagram: https://www.instagram.com/nomadicgear/
• Facebook: http://facebook.com/nomadicgear
• Twitter: https://twitter.com/nomadicgear
• Patreon: https://www.patreon.com/nomadicgear
• Den.Social: https://den.social/p/4737fc3f57af42608a088e8a14d98e59/
• Odysee: https://odysee.com/@NomadicGear
• Steemit: https://steemit.com/@jbnomads
• Support Brandi and I (Jacob) with a crypto donation!
https://1upcoin.com/donate/youtube/nomadicgear
• You can also support us on Patreon https://www.patreon.com/nomadicgear
• PayPal http://paypal.me/nomadicgear
• and Cash App! http://cash.app/$NomadicGear
---
• MY GEAR •
The "*" means I used it in this video!
Sony A7 iii
Sony A7 ii
*DJI Osmo Action
*DJI Mavic Air 2
DJI Mavic Pro Drone
Canon 5D Mark III
Canon 7D
GoPro Hero 5 Session
GoPro Hero 4 Silver
Feiyu a2000 Gimbal
DJI Ronin-S Gimbal
Feiyu Tech G4 Gimbal
Lens: Sony 28-70mm (kit)
Lens: Sony 50mm 1.8
Lens: Sony 85mm 1.8
Lens: Sigma 35mm 1.4 (for E mount)
Lens: Samyang 14mm 2.8 (for E mount)
Lens: Sony 16-50mm (kit)
Lens: Canon 17-40mm
Lens: Canon 28mm 1.8
---
• THE LATEST •
The latest from Show Us Your Brews!
https://www.youtube.com/playlist?list=PL5igVPFIY74fULuMGrVjcBdzaB6gnxBRt
The latest from our Nomads