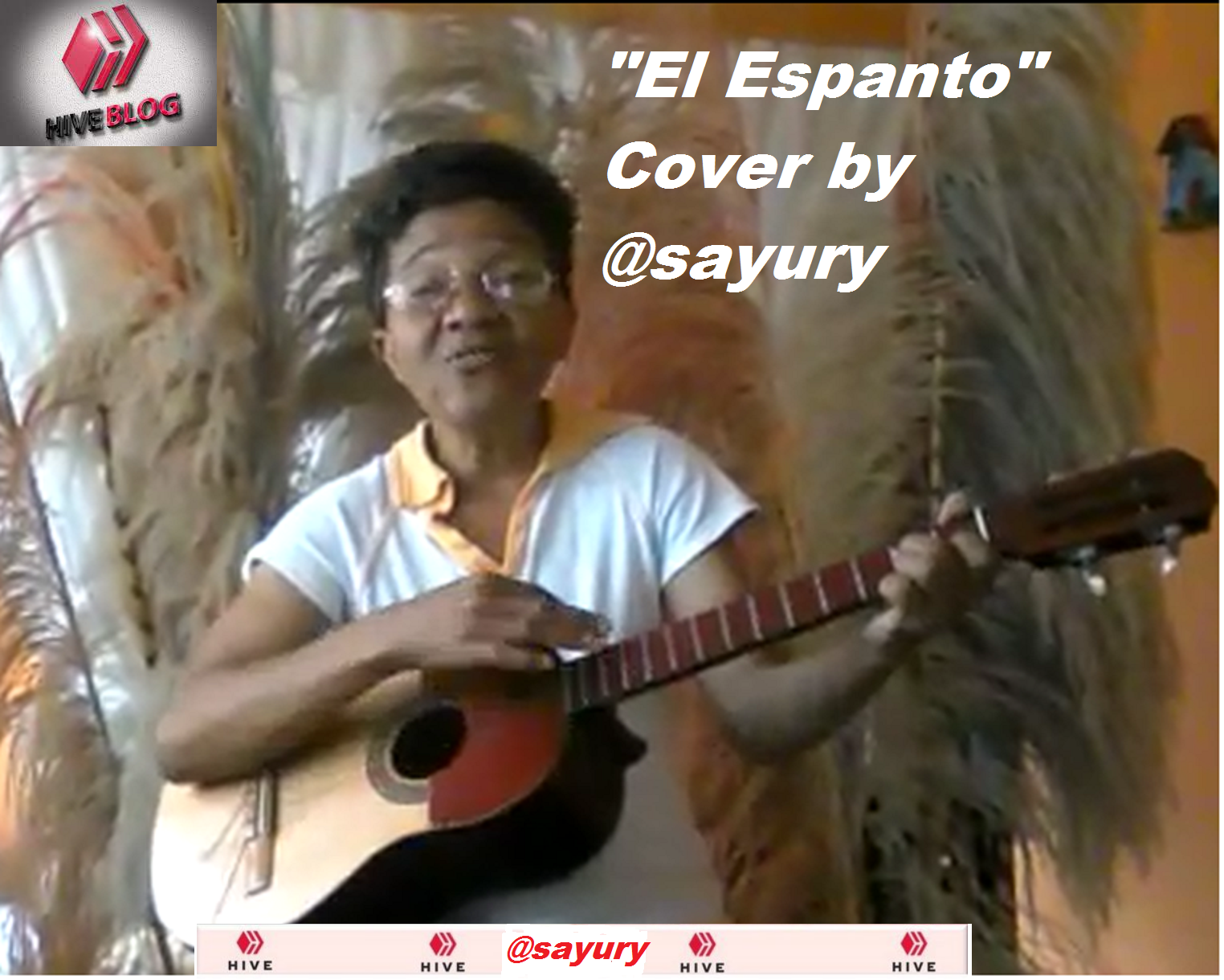 Hola, amigos de Hive, hoy quiero compartir con ustedes el gracioso merengue venezolano "El espanto" , letra y música de Adelis Freitez y del cual hicieran unas excelentes versiones los grupos "Carota, ñema y tajá" y "Serenata Guayanesa"
EL ESPANTO

(Merengue venezolano)

//Mas allá de no sé donde,
tampoco se sabe cuando
dicen que sale un espanto//
//Que lo vieron no se sabe
ni como, ni donde, ni cuando,
ni porque andaba espantando//
.Yo lo vi (yo si lo vi) Yo lo vi (yo si lo vi)
//Era un muerto sin cabeza,
sin pantalón, ni camisa,
con las manos en los bolsillos
y una macabra sonrisa// (Bis)
Tenía los ojos pelao's
Tenía el bigote chorrea'o
Tenía los pelos parao's
Tenía la barba pa` tras
Y bailaba este merengue
sabroso así de medio la'o
y bailaba este merengue
con ese ritmo atravesa'o

Hello, friends of Hive, today I want to share with you the funny Venezuelan merengue "El espanto", lyrics and music by Adelis Freitez and of which the groups "carota, ñema y tajá" and "Serenata Guayanesa" made excellent versions.

FRIGHT
(Venezuelan meringue)

// Beyond I don't know where,
it is not known when
They say that a horror comes out //
// What they saw is unknown
neither how, nor where, nor when,
nor because he was scaring //
I saw it (I did see it) I saw it (I did see it)
// He was a dead man without a head,
no pants, no shirt,
with his hands in his pockets
and a macabre smile // (Bis)

He had pelao's eyes
He had a dripping mustache
I had hairs for o's
He had a beard back
And danced this merengue
tasty half a la'o
and danced this merengue
with that rhythm I went through

Acá pueden disfrutar la versión de "Carota, ñema y tajá'":

Here you can enjoy the version of "Carota, ñema y tajá '":


Te invito al Discord de la comunidad vdc donde encontrarás apoyo para tus publicaciones de video en la plataforma Dtube, es una comunidad que organiza y promueve, asesora y orienta diferentes actividades en contenido español y para la comunidad hispanohablante. Su tag o etiqueta es vdc para promover tus publicaciones tenemos salas de promoción sobre varias temáticas en producción audiovisual.