Hospitals are just big buildings where people are confined to put natural healing to the test.
It's been more than a week since I last posted anything here and I am crossing my fingers so that this one goes through (phone problems).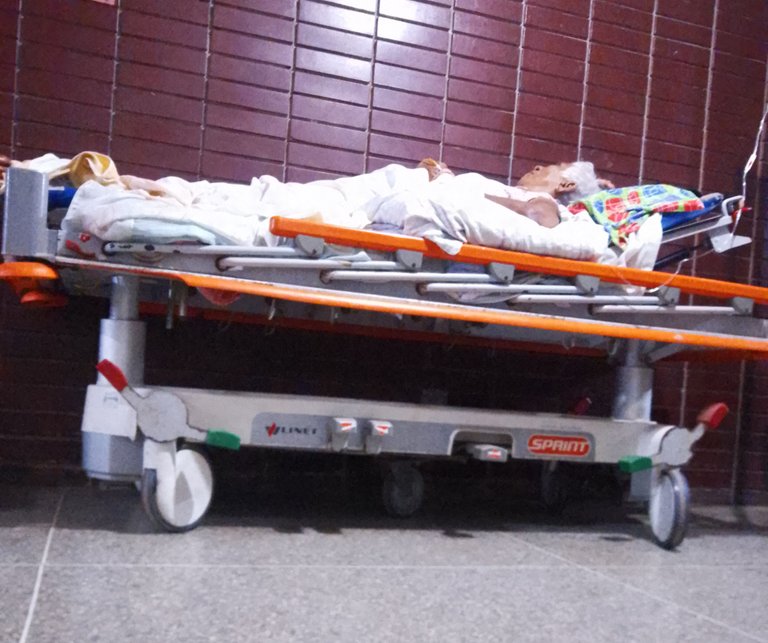 Last Tuesday 18th, my mother fell down at her home and broke her left femur. One of the most feared injuries any elder can have in this country.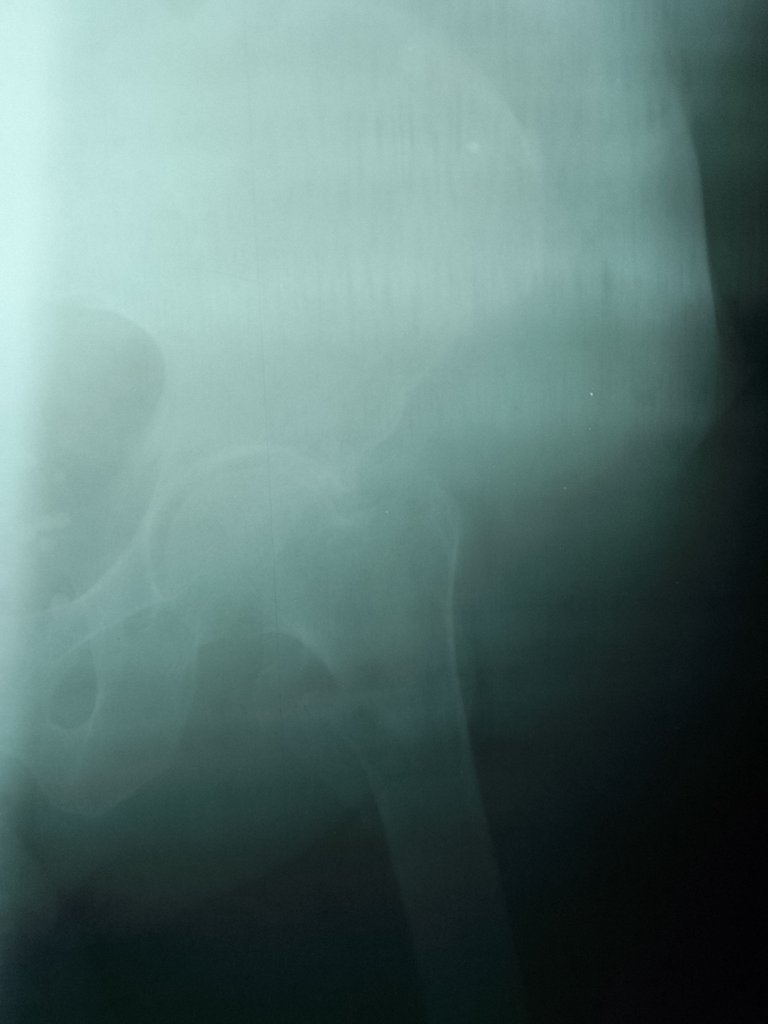 Back in October last year, I posted about a nightmarish experience we had with my mother-in-law at the Antonio Patricio de Alcalá Hospital here in Cumaná.
Now, it was my mother's turn at the Santos Anibal Dominici Hospital in Carúpano.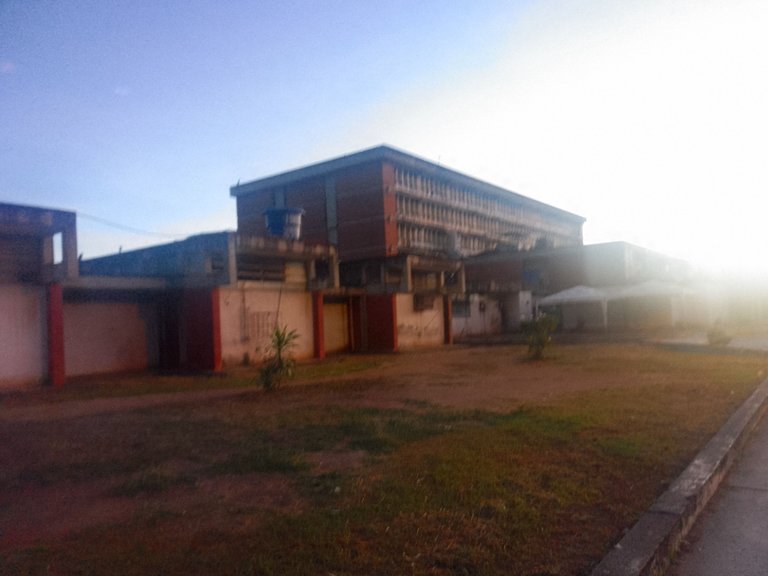 For two days after the fall, my mother stayed home because there was no ambulance available to take her to the hospital. The firefighters sent a couple of kids without any tools and they were unable to move her or provide her with basic first aids. Except for a shot for the pain, she just waited in bed while her leg gott swollen and blackened. We were all still hoping that it was not a fracture, just a hard hit. On the second day, they send more men and they took her on a pickup truck to the local hospital where she had an X-ray taken and the doctor determined that it was in fact a fracture of the femur. I traveled to Carúpano as soon as they were able to transfer her to that hospital.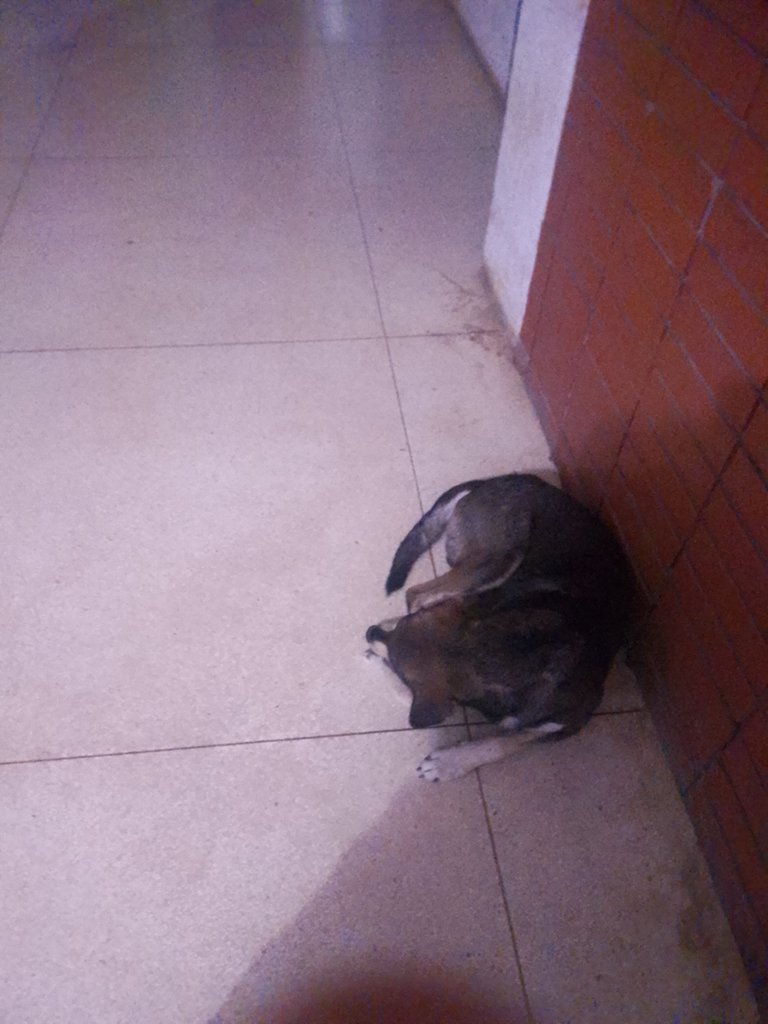 When I was little this hospital was the place where the inhabitals of a dozen towns around Bermudez Municipality got their health problems sorted out. It was clean and modern, it had excellent doctors, and it had all the services neeed at zero or very low cost, even though it was always crowded. Now, It looks like this. This was supposed to be the trauma shock ward. You can tell by the door.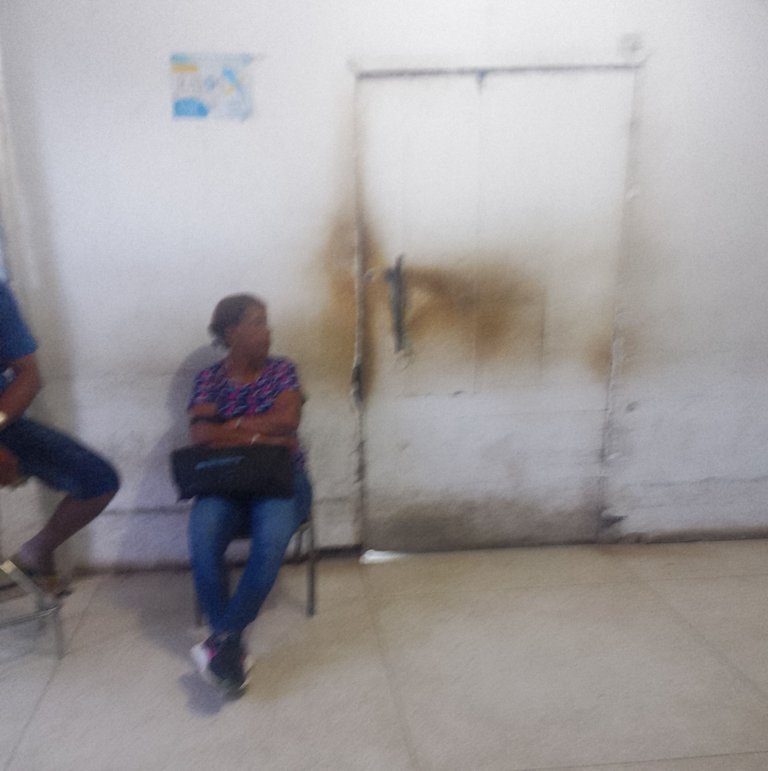 There are two dirty sinks on the left and that's where I brushed my teeth for three days. The bathrooms inside..., well, I'll show you in a sec.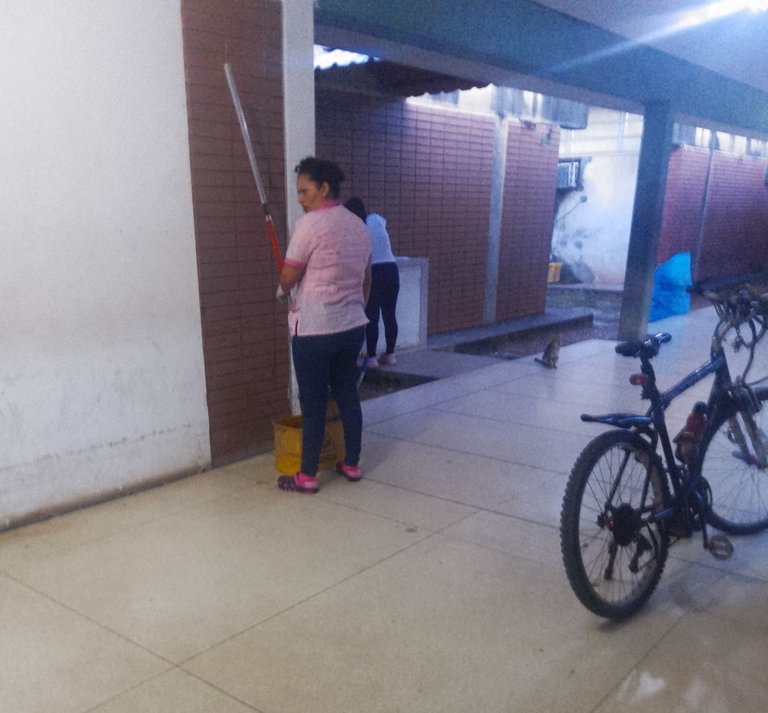 I was not able to take pictures of the emergency room where my mother was first admitted. I had not seen her in almost a year and now we were there, facing terrifying prospects. This is the main hall of the trauma shock ward. Dozens of patiens scattered in the halls with very limitted attention or resources.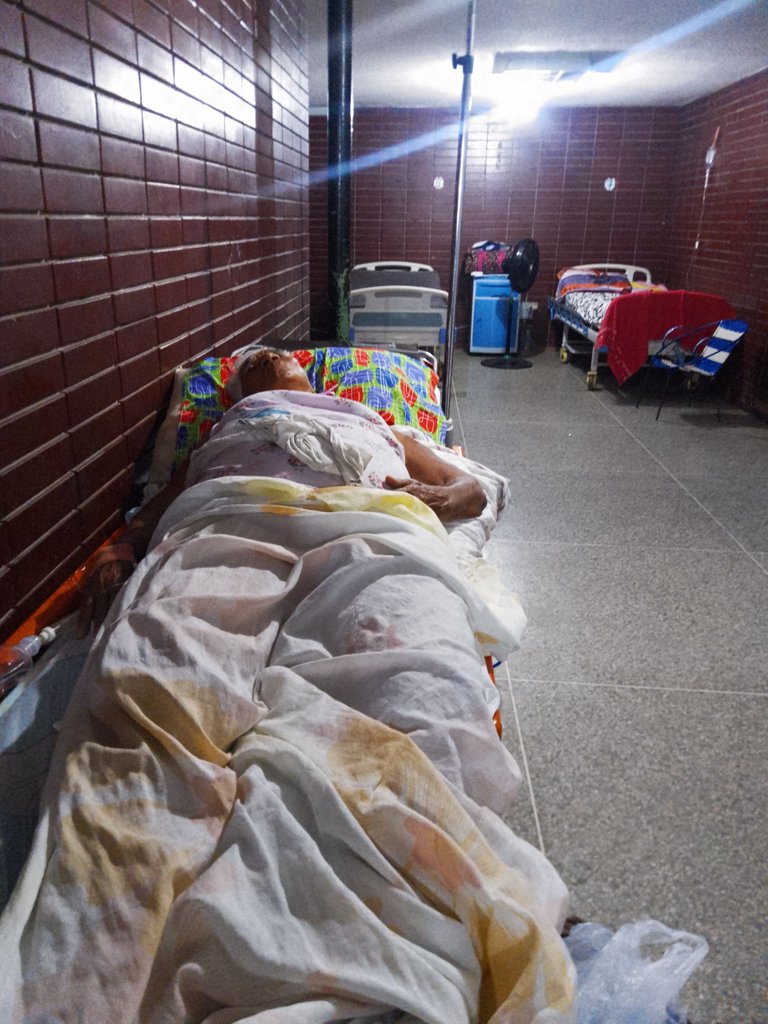 Another angle. That black bed on the left would be occupied later that night by a guy who almost blew one of his hands with fireworks. He told me he'd rather go home and lose all her fingers than stay there.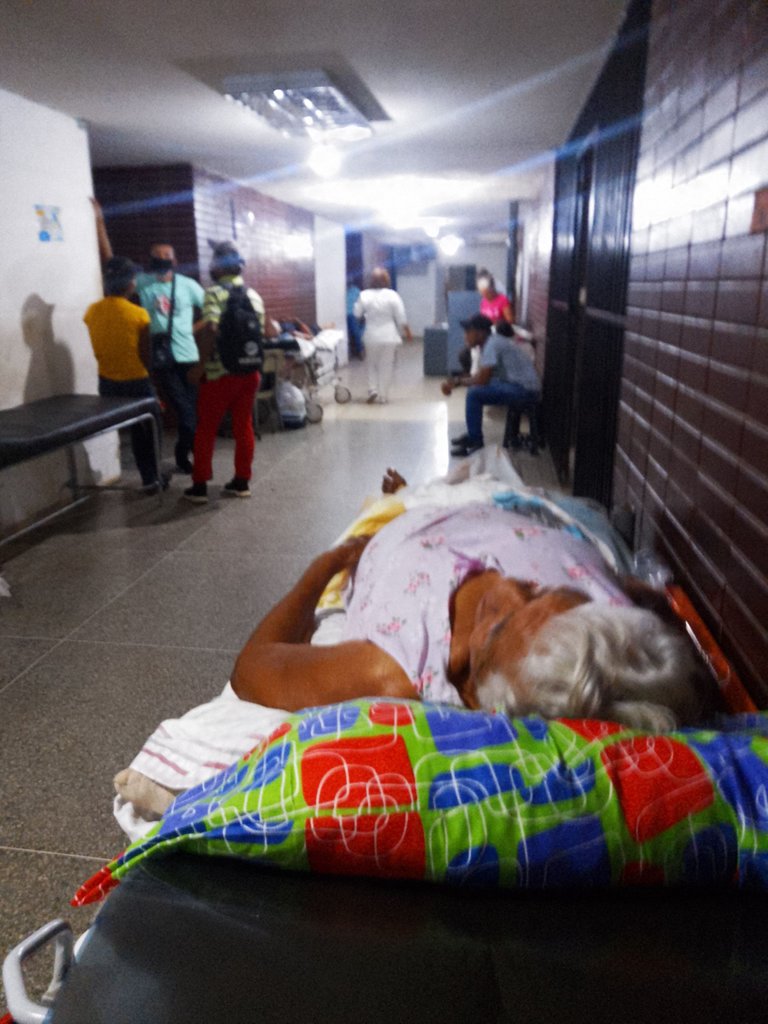 My mother stayed here for more than 24 hours. Only medication for the pain, when I begged them for one and I had to go find it along with the needle.
There were no seats and I spent the whole night standing up. The whole place was too filthy for the floor to be an option and my mother was too restless and asked for company every minute.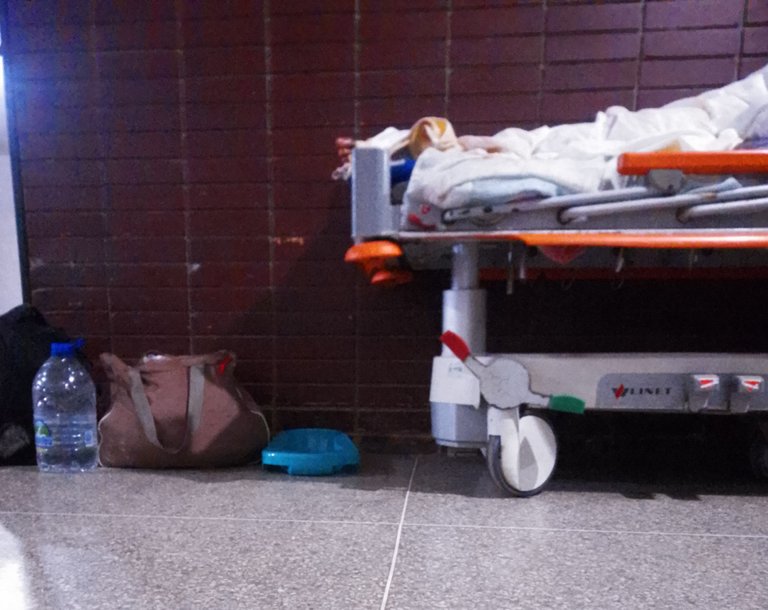 This is one of the bathrooms. I took the pictures when it was "clean" and could hold my breath long enough. The toilets are clogged and the whole room was flooded with all kinds of human fluids most of the time. They say we were lucky there was water. Usually there isn't.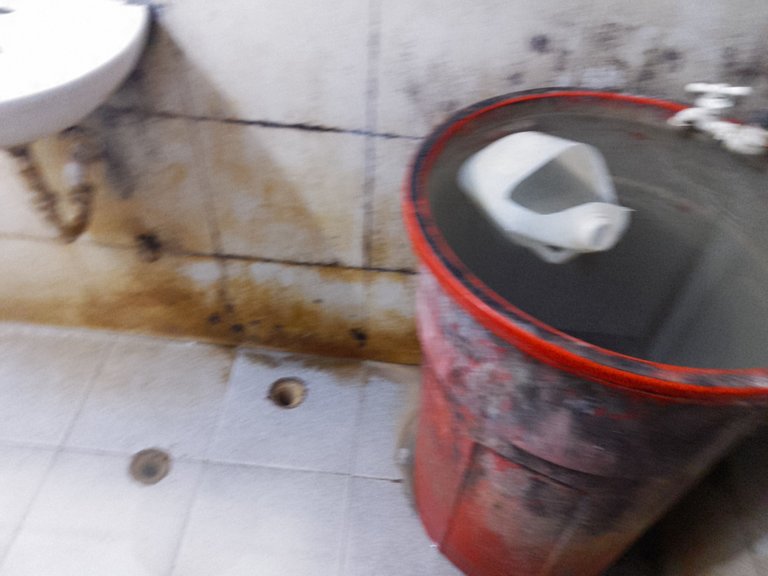 Most patients (who could walk) and their relatives were peeing on the floor. There was an old man who looked like an insane indigent, and his brother who was accompanying him, who did not pay attention to the warnings of the other "residents" and did number two wherever they could. They whole place stunk.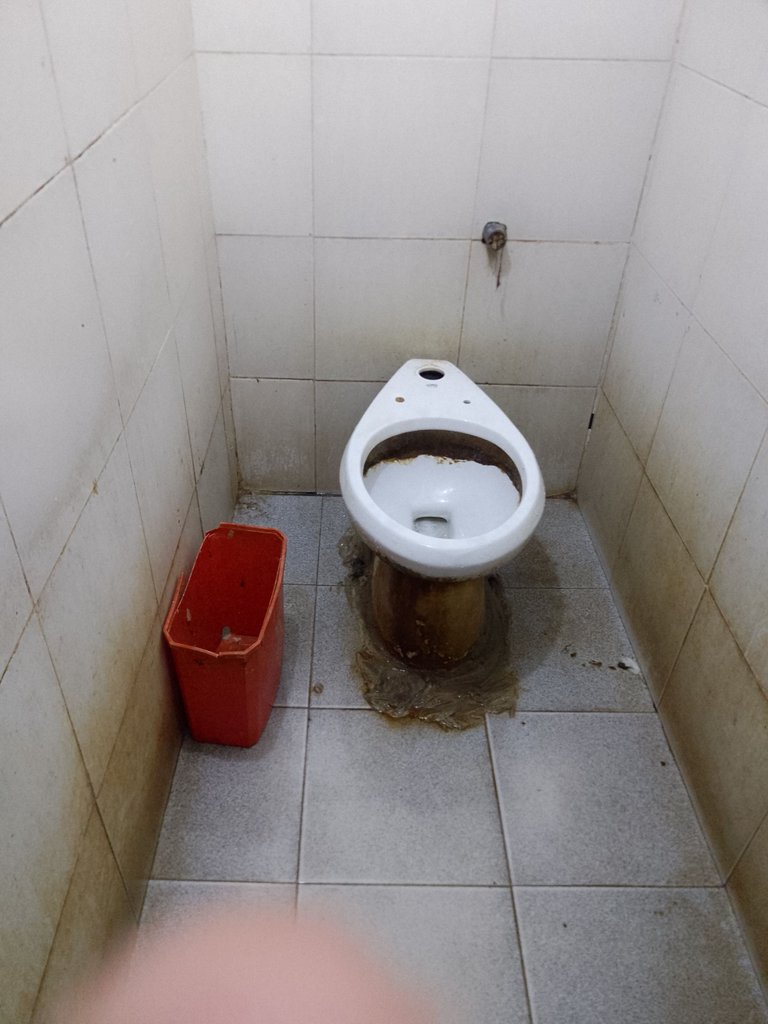 My elder sister and one of my brothers who lives in Carúpano brought us food. The hospital sometimes provided patients with one meal, lunch. However, there are not facilities, like a cafeteria. If you are hungry or need to buy something, you have to get out of the hospital and try the kiosks and improvised stands around. Not exactly the most appealing places, but since the inside of the hospital is actually worst you know you're not going to die if you eat here.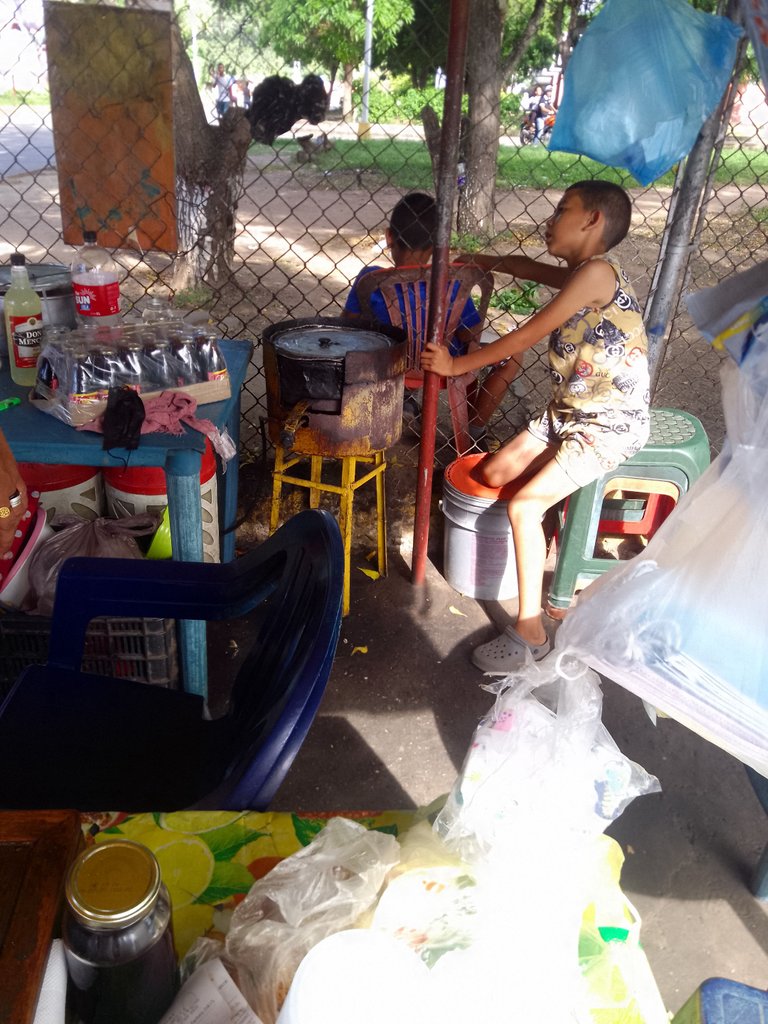 This lady sells watered coffee and tea.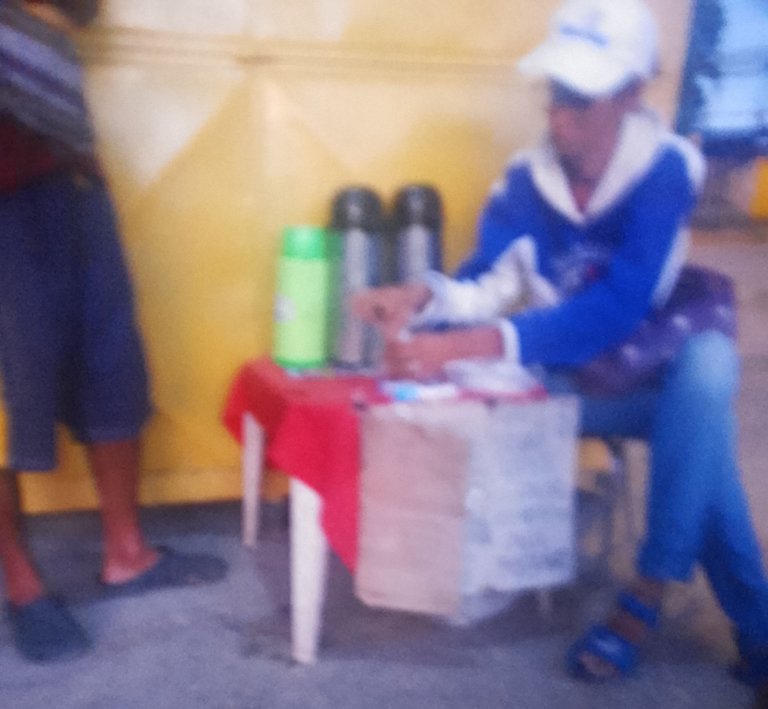 You walk around to the former main entrance and you find billboards like this one. Every governor posts the marvels of their administrations. They run great propaganda campaigns to sell the world a rosy picture of free and excellent health services.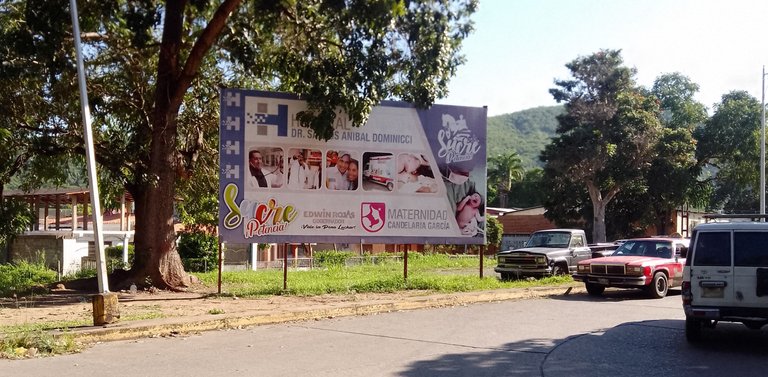 People do not have free access to the hospital. They have to wait outside until they are needed to run buy anything their patients/relatives need. From a needle to surgical equipment, relatives have to provide doctors and nurses with most of what the hospital boast to provide for free.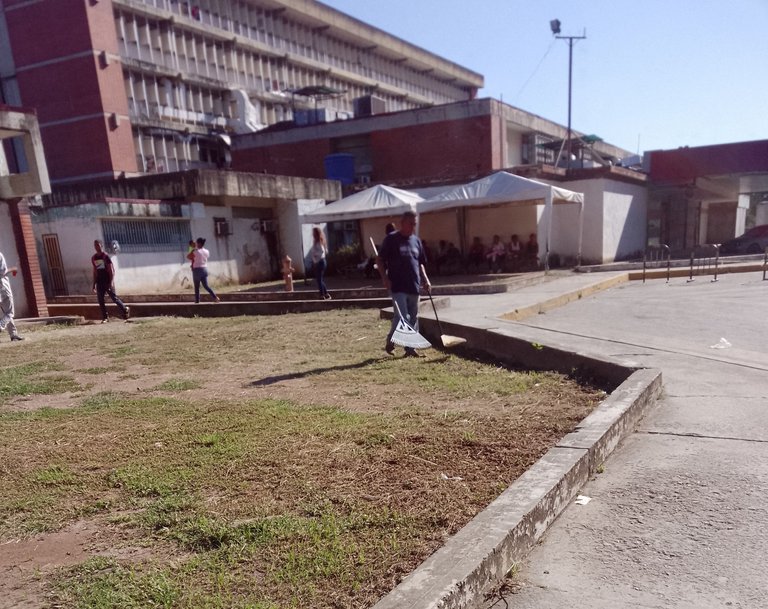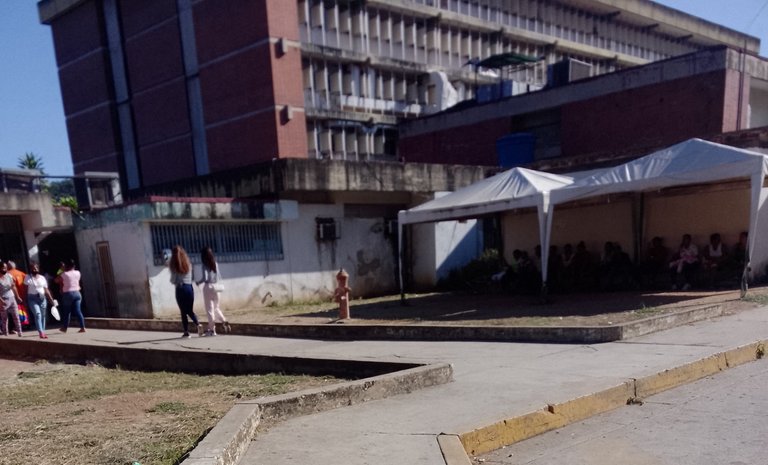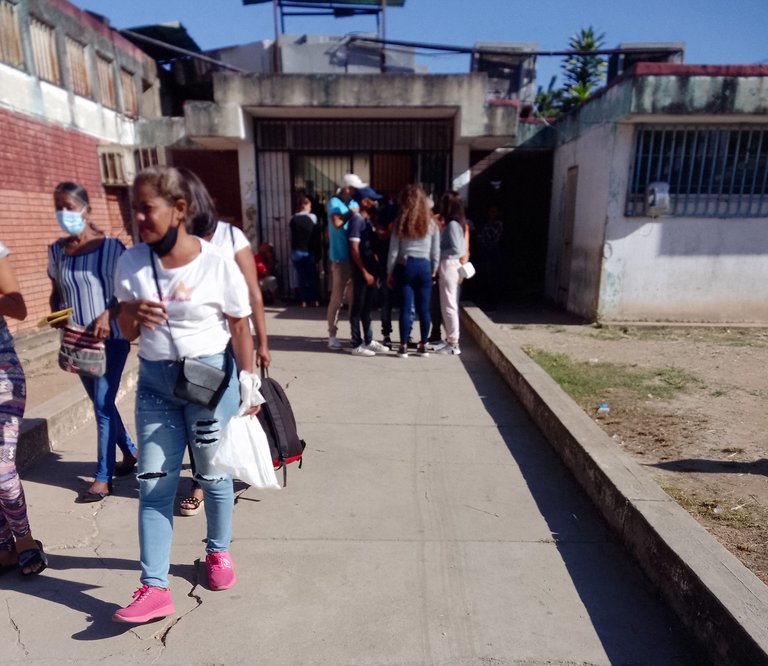 At some point on the second day, the young doctor who saw her (he never quite touched her, except for an electrocardiogram that was suppsoed to be examined by a cardiologist that never came) said that she needed another X-Ray. The hospital's machines were broken and there was no ambulance to take her to a private facility. We had to run around looking for help. The firefighters were willing to help, but they did not have an ambulance either.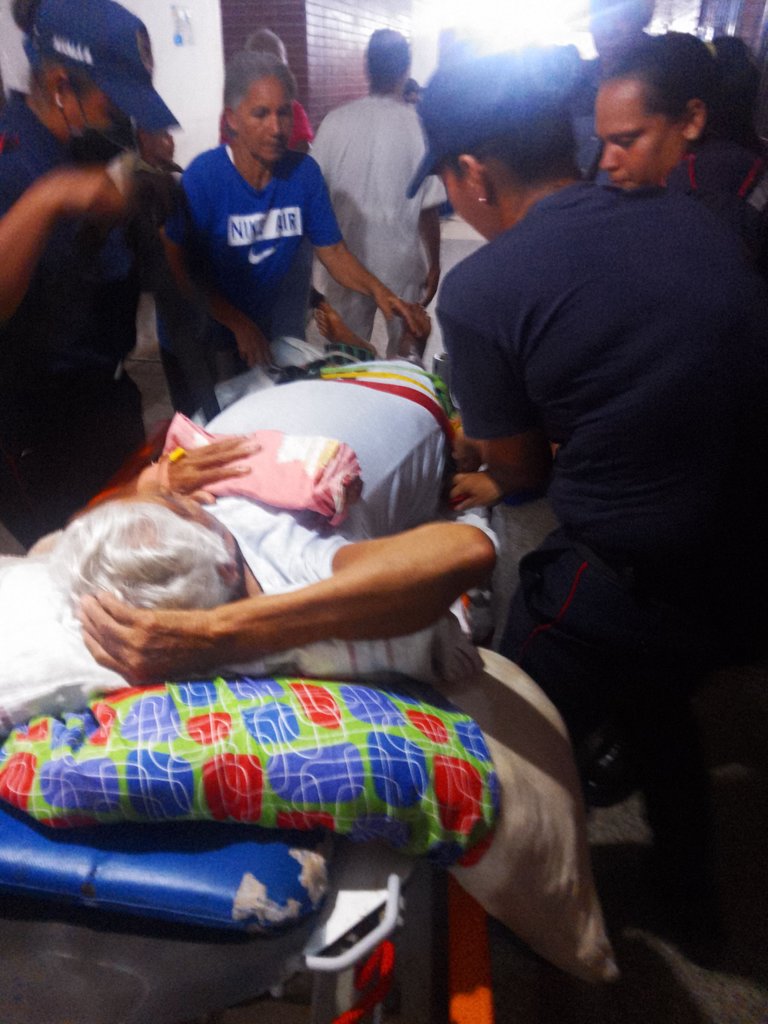 So, my brother and I, a veteran firefighter, and two trainees ended up taking my mother to a clinic for the X-Ray on a pickup truck.
It was really hard to see my mother like that. She has suffered a lot throughout her life and she has been so strong. With all her conditions, it was a miracle she did not have a heart attack or stroke.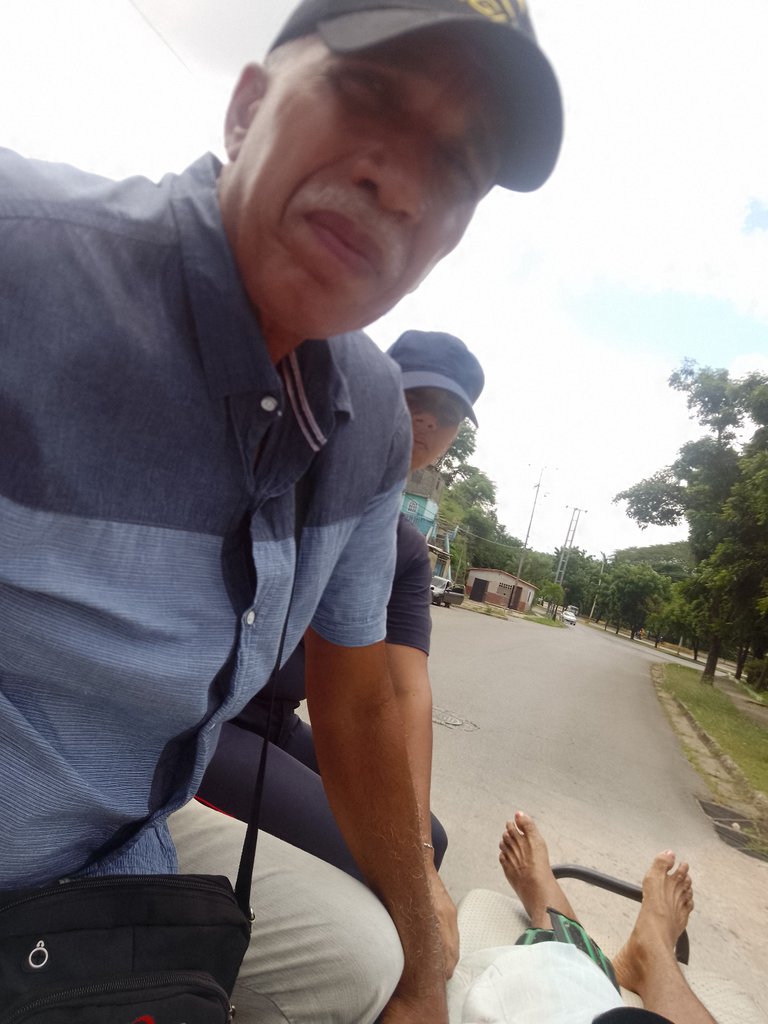 There was a lot of try and error with the firefighters and she was hurt more than needed. The X-Ray we paid for was of a poor quality to make matters worse. Taking her again was not an option. We started to look for veteran doctors' opinions outside the hospital. The young new generation of revolutionary doctors are the closest you can get to medieval health service. Hospitals are just big buildings where people are confined to put natural healing to the test.
Doctors at the hospital said my mother required surgery. We had to buy everything (from gloves to screws) but there was no guaratee that she would get surgery before one or two months. That meant STAYING at that place for that long. If she left the hospital she lost her place in the surgical waiting list.
Of course, we decided to leave, take her home, and let her heal in any miraculous way possible. They told us we had to immobilize the leg to take her home, but of course, we had to buy everything (plaster, gauze, etc).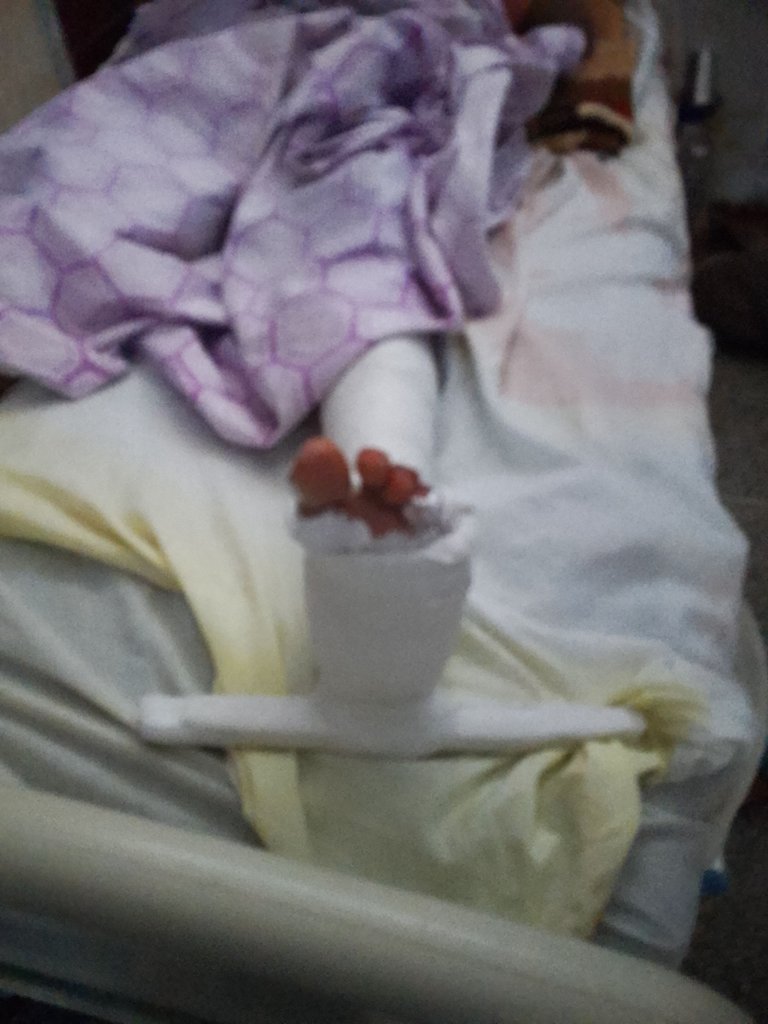 We only needed the ambulance that brought her here to come back. It did not that day and I had my third night in hell. Of course, compared to what my mother was facing my sleep deprivation was nothing. I had never spent so many hours without sleep and I cannot believe I did not collapse. It was a total of 85 hours. That last night was the worst. It was smelly, my mom was restless and the hospital personnel was putting presure because my mother had been released and they needed that bed.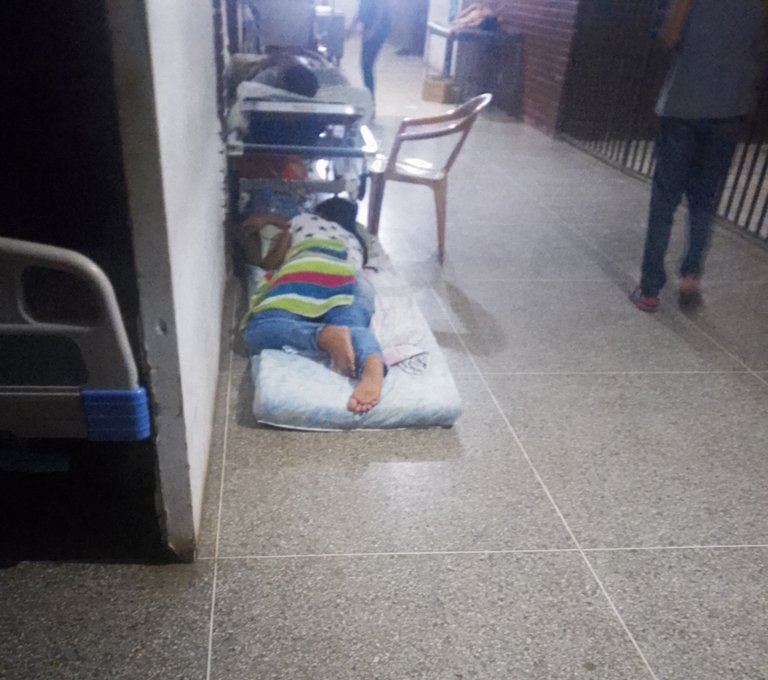 Sunday morning came and the ambulance arrived. It looked like a relief, but that feeling would change soon.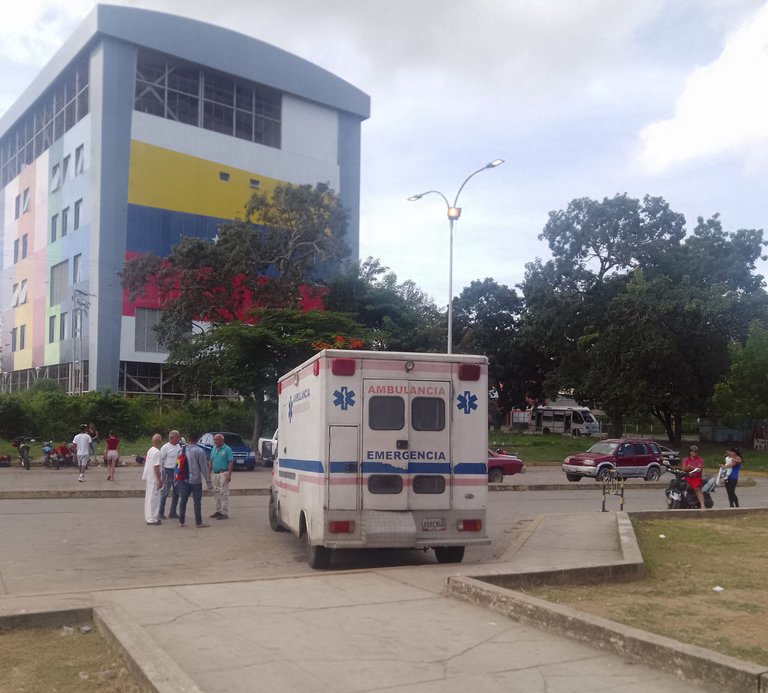 They sent two young trainees with the driver (an old idiot who has been doing this for years and feels people should thank him for the ride, even if they get home worst than they were thanks to a combination of reckless driving, bad roads and zero shock absortion).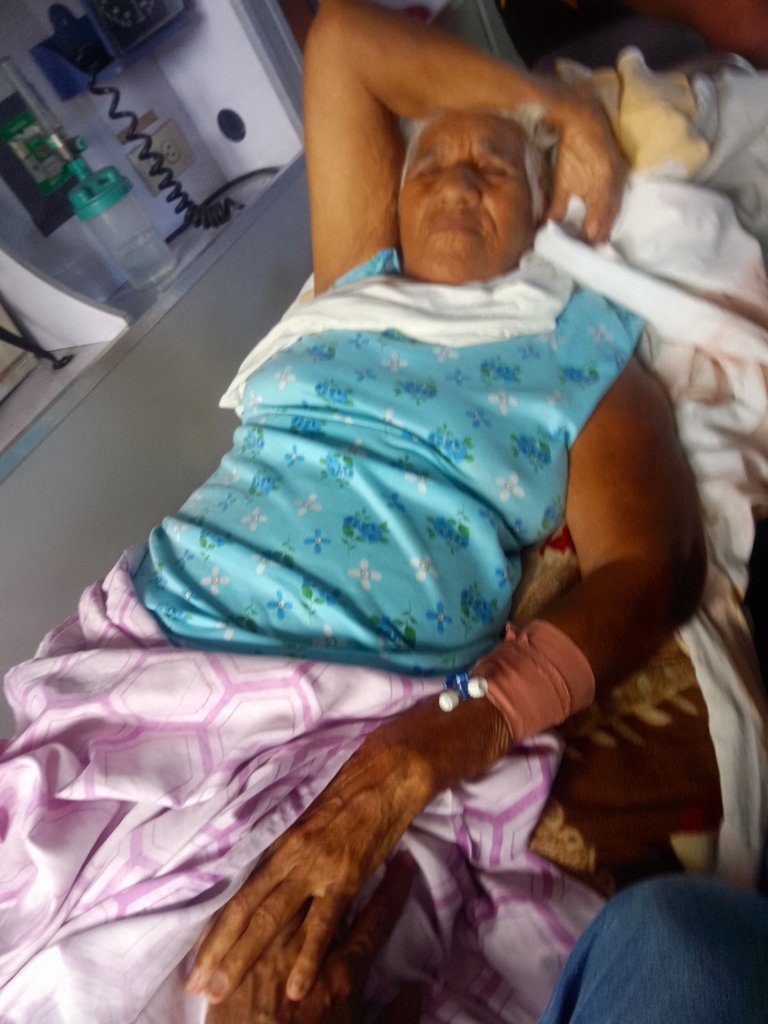 They were in a hurry. Everything was too fast and I found myself with my sister in the back of an ambulance with three more perfect strangers (one of them probably a just-released patient). It was hot, it was bumpy and for my mother it was very very painful.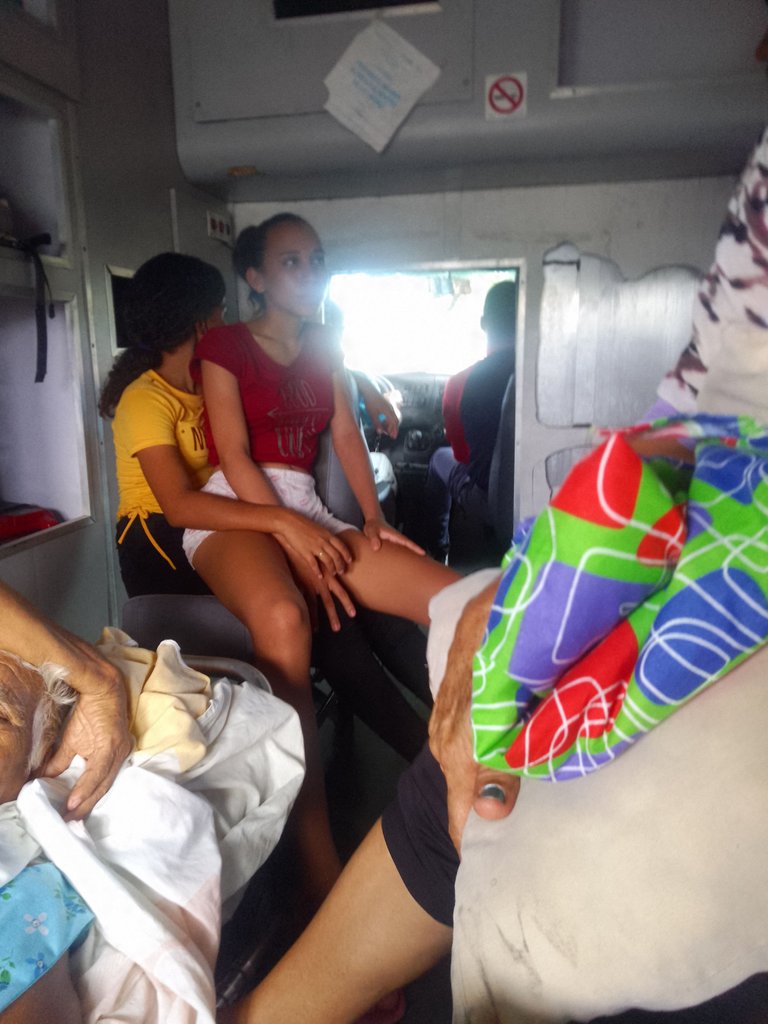 Old adornments that made it look like a museum piece.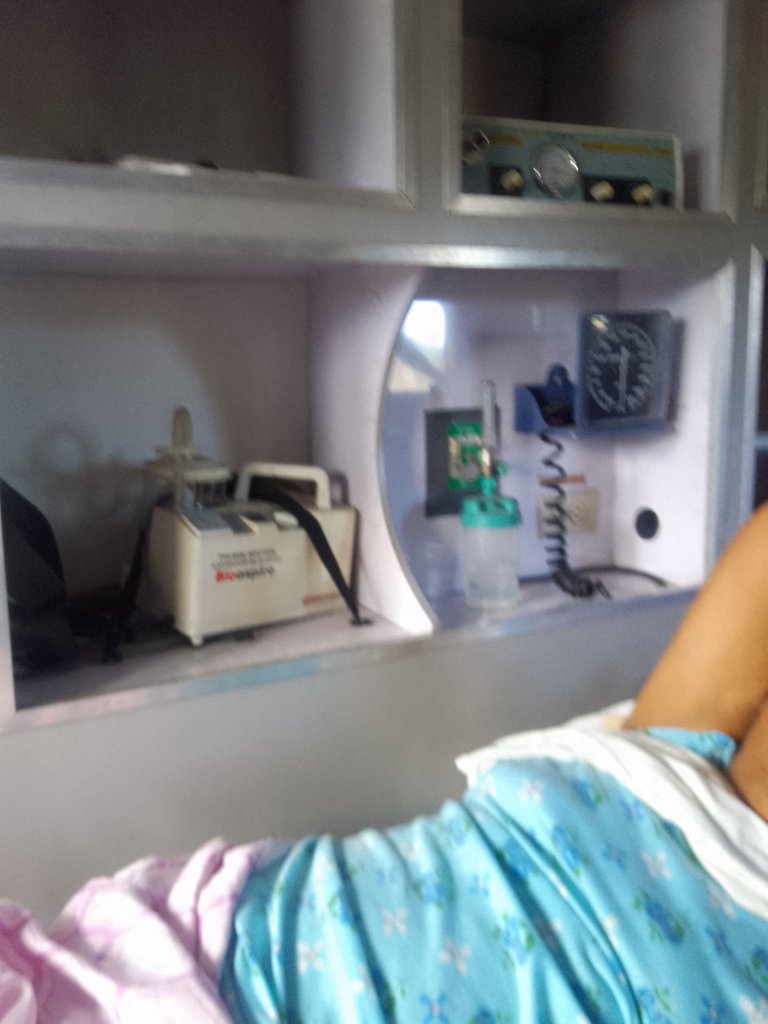 I had to hold her foot for the most gruesome hour and a half. 100 plus kilometers of holes and ups and downs. After that I knew my mother would survive at home: she does not need this kind of medical attention. She (or anyone here for that matter) is actually better off without them.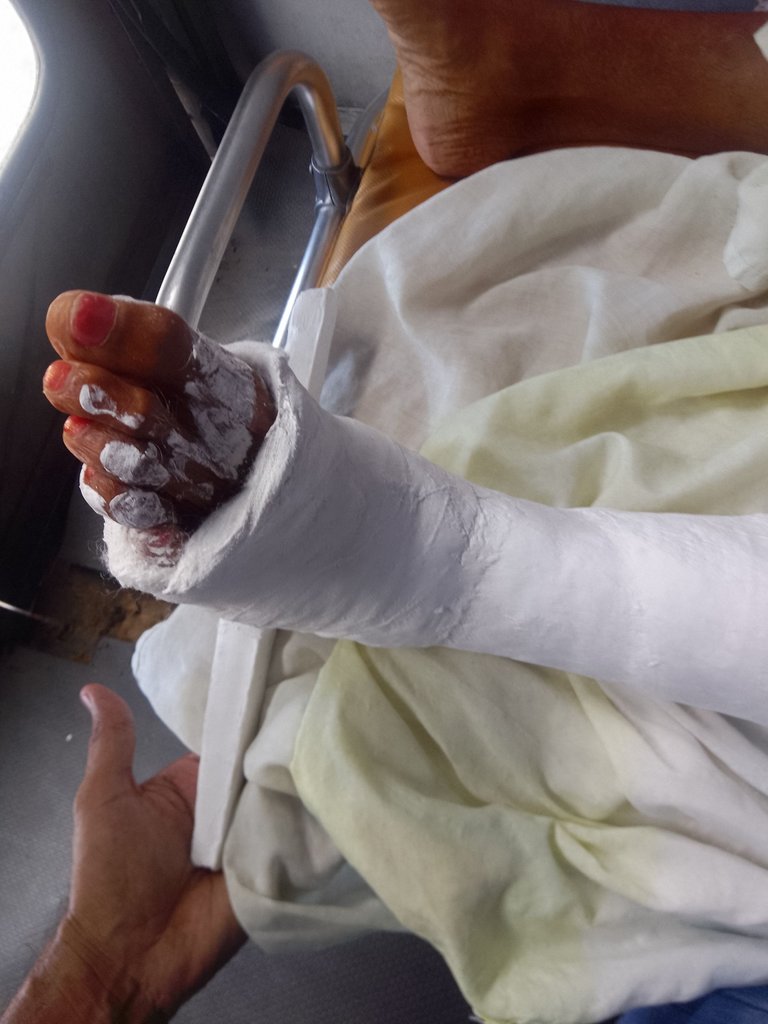 The revolution that promised to vindicate the poor and end social inequality just brought us back to the Middle Ages. We put our bodies to the test, get closer to wild animals who have to heal themselves, and recur to supersticions and natural medicine.
My mother is home now. After more than a week of suffering she is getting better, slowly, but surely. She is now in the hands of an old healer, one of those sobadores about whom people tell amazing stories. I will tell more in other posts. Hopefully, my mother will add one more miraculous story of natural (or super natural) healing.
Thanks for getting this far and bearing with me. I hope none of you or your loved ones ever has to go through something like this.