Pink Lady Cocktail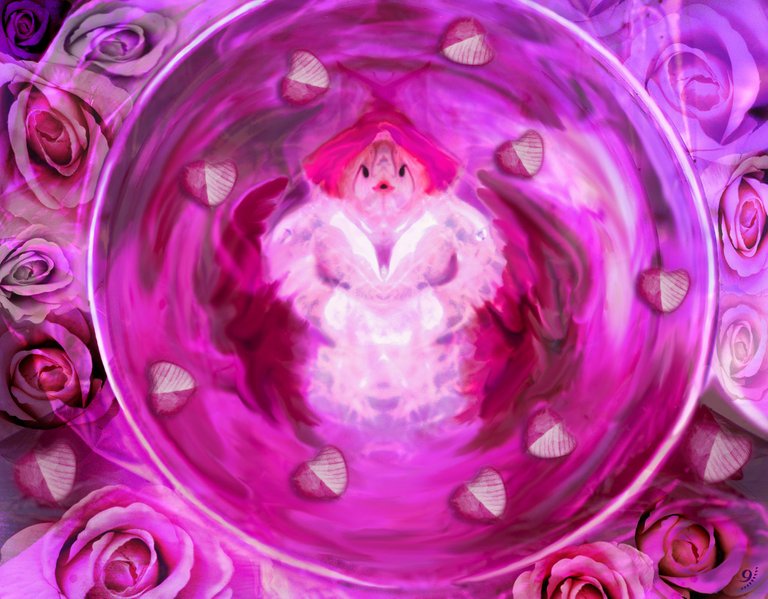 The ladies don't like me 'cause I'm not up with pink and pretty talk softly walk quietly be seen not heard flashing manicured. Take two don't stew, here I'll give you three for solidarity not serendipity, my sanity threatened by flack spat, token attention found in the lack.

Really wanna quote you here dear, you're all pretense hiding savage fear, lovely mask you wear all nicey nicey until you dicey dicey with your knifey knifey, backstabbing grabbing any attention blastin' hidden munitions. Got your number you narc, go guild your own arc, it'll be dark stark where you park.

You expect respect while you disrespect with back step blade minus minding your mind. Straight up stab me, slab me, meat greet me at my place face to face, fail pace with that race, you publicly deface, wash your stained pink lingerie disgrace in public space. Don't explain what's plain I see your game infecting with blame. The Blonde Ambition tours no more long gone OVER!

Supercilious drunken cocktail tales, cry me a river while you dither. Why not know that no goes on like no song while pink glistens without a listen? You think I'm bangin' a drum just for fun drunk skunk stunk up, stuck up, butt up rump roast you're toast while I toast authenticity, not a city you'd know with your wind blow.

Rolling weekly show, that smudge of a grudge is a pretty ugly rug, you pink clad thug with painted mug. Calling your minions to the fray intent to slay stay me, wish you best with all the rest who try pink knife slide sly drive by. Passive aggressive need be under arrest, you failed that test in unaddressed redressed regress arrested development empty envelop.

Prolly tellin' it better comin' from another not X jeans Y jeans, why else would Y tell a tale of a tail not told best by X tomboy rolling with the boys, you know they got better toys sorry girls without poise mental blusher bluster too much noise. This is why I abandon your sly kind for boys, straight up, stand up in your face, the race not behind pink acid lace.

Don't be sour its switching hour your soul scour no wonder women found in pink astound. Why you gotta reinforce without remorse to feel whole in that rose hole you into dug yourself? You need to learn with a burn to stop your spurn, only splurt squirt hurtin' yourself sitting on a hot pink shelf. Jacking heat right up high, what? Too hot make it stop? Trot out of your own slop or rot.

Eggshell walk my talk no balk backspit, fit the formula formulaic! How dare I be an individual self-ruled screw collective mind-sync slink in a blink while you wink with your stink! Aren't you the one fantastic, slappin' fake happy baby pink plastic, rolled in rose gold tint! Hands you new set of glasses, assists you with the spastic, no nonsense drastic fantastic finger hammering plastic flat spat towards you rat.

Eyes upon fifty shades of pink grey spray in partial window display disguise with lies I spy jinn slipping in. Some unholy intrusion attempting a backhanded bruisin', losing the bland plan you can't stand I'm laughing at your blab grab stab shady rose tones that refuse to atone.

None of you make sense fuchsia fence surround dirty ground you don't astound. Get real and deal. Go back to school get ruled, learn you fools. Keep messing with me you'll get a blessing you won't see coming until its stunning gunning you down drowning, your warning!

Don't call me to join your crew you fuchsia girls blew that chance no backward glance in my stance. Screw your attitudes, beratetitudes, and fake pink platitudes all the same, not playing your game. Cheers to all you pink dears, drink this down you rose coloured clowns!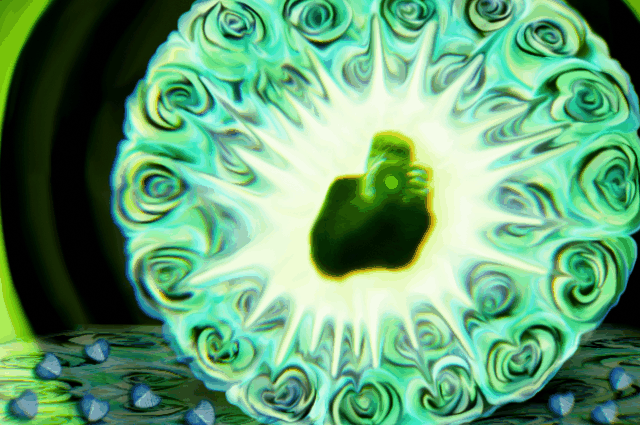 Inspired by all the pink ladies I've known throughout my life. Digital art created in Photoshop using source photos taken by Nine with a Pentax digital 35mm camera and 90mm Tamron macro lens.