With this post, I continue our journey through composite models, an excellent option for new phenomena beyond the Standard Model of particle physics. As in the blog of last week, I discuss one of my recent scientific publications on this subject. Here, with collaborators we focused on new light particles that could emerge from those composite models, and how to find them at future collider projects that may take off in 30 years from now.
Once again, there are two ways to read my blog. First, if you are on a hurry, you can stop to read at the end of this section and move on directly with the summary section of the blog, at its very end. On the other hand, if you are willing to dig further into particle physics, you can just read this post entirely. Please do not hesitate to leave a comment if clarifications are needed. I am always happy to help and to clarify the unclear!
Before moving further, it is good to take a second to ask ourselves why we need physics beyond the Standard Model of particle physics. There are in fact numerous reasons for this, and I have tried to cover a few of them in this old blog from last year. Among all the possibilities for this new physics, composite models consist in an appealing option.
In composite models, the Standard Model is extended by a bunch of new composite particles that are generally heavier than any known particle. Those new composite particles are made of new fundamental and heavy elementary particles, in a way that works similarly as for how protons and neutrons are made of quarks.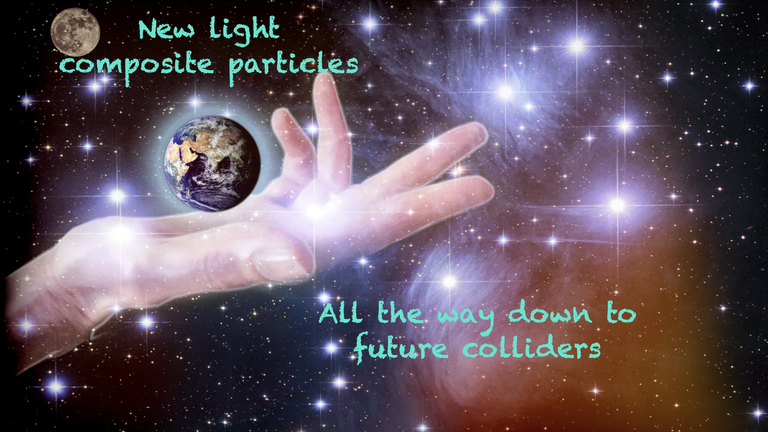 [Credits: Original image from the public domain]
The best way to consider a composite theory is to see it as divided into two parts. On the one hand, we have the elementary particles of the Standard Model (with the exception of the Higgs boson). On the other hand, we have a new zoo of composite particles formed by new elementary particles.
Within this zoo, we have a bunch of interesting heavy particles that are perfect seeds for new phenomena to be potentially observed in experiments. For instance, one of those composite particles could be dark matter, an idea that I have developed in the blog of last week. Another of these heavy composite particles could explain why one of the particles of the Standard Model, the top quark, is much heavier than any other known particle. This is an idea I may discuss in a future blog.
In this blog, I however focus on light stuff. The way the fundamental dynamics enforcing the new elementary particles to form composite particles works often yields several light particles. But what are those light particles and could we use them as probes for composite models? That's an excellent question and the answer is for now, unknown…
Among these light particles, one of them must be identified with the Higgs boson of the Standard Model, as it has been observed in 2012 (see also here for more information). However, there is often other light stuff predicted by the theory.
Finding this light stuff is a very hard task, even at a machine like CERN's Large Hadron Collider. The reason is the background to a potential signal, that is just too overwhelming. Therefore, future collider machines are in order. Even at those future colliders, however, finding these light beasts is not a piece of cake.
In my publication, we demonstrated how machine learning methods could be helpful, at least in some cases. The background is still killing us, but we have a way out as the signal as quite different features.
This is what we will explore further in this blog…
---
Composite models 101
---
In the Standard Model, the Higgs boson is related to various conceptual issues. For instance, the theory falls apart if we change the 30th decimal of some of its parameters. This is the so-called 'hierarchy problem' of the Standard Model which I discussed quite deeply in the beginning of this blog. In composite models, the problem is solved by removing the Higgs boson. No Higgs boson is equal to no problem inherent to the Higgs boson. Easy, isn't it?
Of course, we need something that smells like the Higgs boson, as it has been observed and its properties are very similar to what we expect from the Standard Model. In composite models, this apparent contradiction (which is not a contradiction) is solved as follows.
We construct the theory by designing a first sector of particles containing all the elementary particles of the Standard Model with the exception of the Higgs boson. All particles are massless. As the Higgs boson is responsible for providing a mass for all particles, not having a Higgs boson leads to the absence of mass for the fundamental particles.
Next, we build a second sector of the theory that we populate with new heavy elementary particles. Thanks to a new fundamental interaction (that we add to the theory), these particles form composite particles. Those composite particles are the particles that we could observe in data if compositeness is the true theory of nature. We are indeed no way near the energy scale necessary to observe the internal structure of the composite beasts.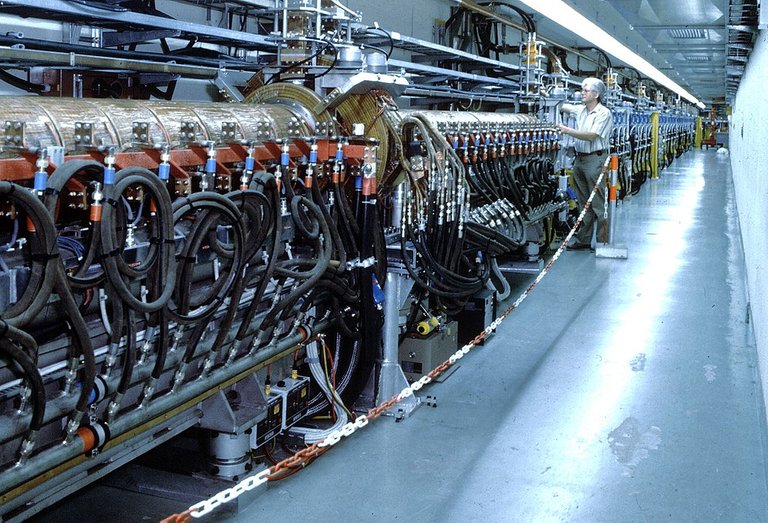 [Credits: CERN]
Despite the fact that it has apparently no Higgs boson, the above setup is sufficient as a consistent framework for new phenomena in particle physics.
The new fundamental interaction that allows for the formation of the composite particles has properties built on symmetries. This is not crazy as in particle physics, everything is built on symmetry. This is where a would-be Higgs boson could emerge: the properties of the symmetries of the composite sector are made such that they lead to the appearance of very light particles, much lighter than any other composite objects.
Therefore, even if the composite particles are very heavy (which is necessary to explain that we have not observed them so far), we can still have some light beasts. Among those light beasts, we must then find a particle with properties compatible with those of the Higgs boson of the Standard Model. Whereas that's a strong constraint on the model, this does not make the mission impossible. (Should I make a (not funny) connection to a movie here?)
In addition, we must implement a mechanism making sure that all particles of the Standard Model have the right mass. For that, we can make use of the heavy composite particles. We enforce that they mix with the particles of the Standard Model, and communicate them a mass through the strength of the mixing. That is generally something easy to do, and thus not a big deal.
Composite models are hence interesting avenues for physics beyond the Standard Model, in which the Higgs boson is a bit different from what is expected. However, we cannot build models in a crazy way. Satisfying the above-mentioned constraints has to be carefully done: we cannot violate any observation related to the Higgs boson.
This subsequently leads to a unique prediction: there must be a new particle that could be… super light! And by super light, we mean it: this particle could be lighter than many of the particles of the Standard Model. This is the guy in which I am interested today.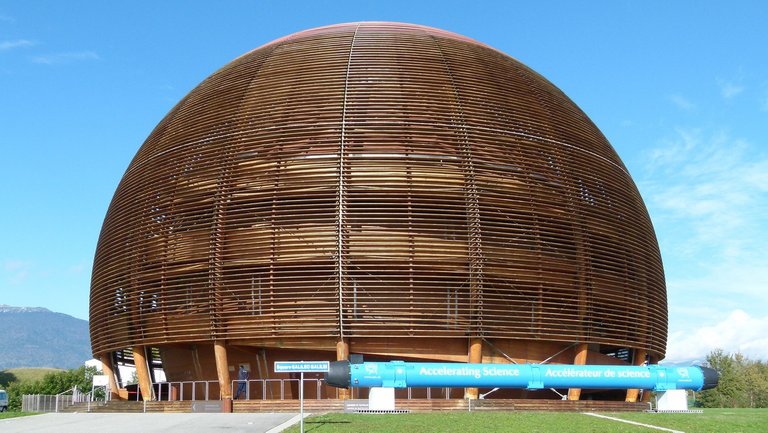 [Credits: PXHere (public domain)]
---
Light composite particles at colliders
---
Naively, we may think that there is a bug here. How could light particles be allowed by data today? We have energetic colliders built for decades, so that lower energy ranges should have been deeply probed for new phenomena. How could a signal have escaped us so far? This question is a very good one. Whereas it is true it is always easier to produce something light than something heavy, observing a signal does not depend only on the mass of the particles involved.
First, we need to produce the signal with a sufficient rate. This rate obviously depends on the mass of the particles involved in the signal, but not only. It also depends on the strength and the details of the interactions of these particles. Therefore, having something light does not guarantee copious production.
Second, there is the eternal question of the background. Even if the production rate of the signal is large, if that of the background is 1,000,000 times larger we are screwed. High-energy physicists generally use their art to build analyses to select specific collision events in a way the signal is barely affected (most signal events would be selected) and the background is reduced as much as possible (most background events would feature a topology different from that targeted). However, at the end of the day, sometimes this is not sufficient.
Light particles such as those arising in composite models exactly belong to this category. As demonstrated in this work of some of my colleagues, past and current data are not sufficient to explore fully the hypothesis of light particles such as these arising in viable composite frameworks. The only high-energy machine that is in operation at the moment, CERN's Large Hadron Collider, won't be able to help.
The new particle being light, it is automatically associated with an enormous background, and there is nothing we can do even with the expected upcoming decades of operation.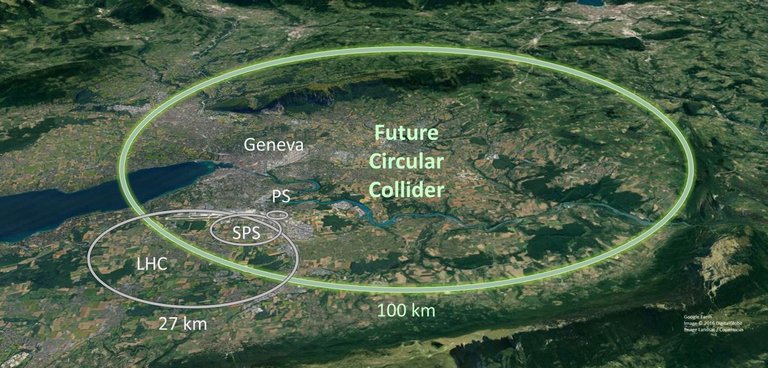 [Credits: CERN]
For that reason, collaborators and I started to investigate how future machines projected by the high-energy physics community could potentially help.
In the current context, going to higher energies is not helpful, because the background to any signal increases too quickly. In other words, a very Large Hadron Collider would yield the same problems as the current Large Hadron Collider: backgrounds…
There is however another option that is worth to consider: electron-positron collisions at low energies. Whereas those machines function at low energies, they are expected to collect a huge amount of data. There is thus hopes to find very rare signals provided they can be produced. In our case, we consider light new particles so that signals can indeed be produced. We are thus in principle good to go for a try.
Can signals however be detected? The naive version of the answer to that question may be yes. We have however found that life is never as naive as what we could think it is…
---
Machine learning and rare composite signals in future electron-positron collisions
---
In order to understand how a given signal would be observable in an experiment, it is crucial to investigate its properties. With my collaborators we did so for our light composite signal.
We scrutinised many variables depicting how our composite signal should materialise in low energy electron-positron collisions. From those pieces of information, we aimed to propose a dedicated event selection strategy in which as much signal as possible would be selected, and as much background as possible rejected.
An example of an interesting property is shown in the figure below.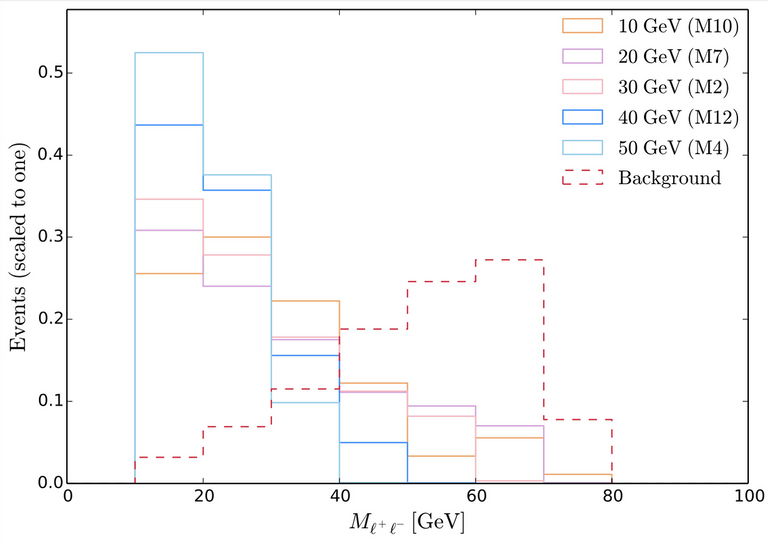 [Credits: PRD 102 (2020) 035030 ]
This figure shows a given property of our composite signal and compares it to the background. The property itself is that represented on the x-axis (what is is precisely is not very important for the purpose of this blog). The y-axis is arbitrary normalised, the reason being that we only aim to compare the shape of the distribution.
If the shape is different, then there is a hope to use this property to kill the background without affecting too much the signal. If the shape is similar then we need to find a better property.
For the property considered, we observe that the background (dashed line) is very different from any version of the signal (the solid curves, each one representing a different light particle mass). Therefore, the variable plotted gives hopes.
We investigated many variables and did our best to kill as much background as possible. This was unfortunately not sufficient. We demonstrated that there was no hope to find any signal… We didn't give up and use all the interesting properties we found to feed a boosted decision tree algorithm. The results changed a lot!
The algorithm makes use of all the information available from the selected properties to construct an optimised analysis of the signal when trained properly. The results were amazing: while super light new composite particles cannot be observed and the heaviest options are more or less hopeless too, intermediate mass values are definitely observables.
Future electron-positron machines are therefore useful probes for new phenomena, even if they will function at low energies!
---
Summary: light composite particles at electron-positron colliders
---
In this blog, I discussed composite models as potential extensions of the Standard Model of particle physics. The idea behind those models is quite simple. The Higgs boson yields several conceptual issues in the Standard Model. Therefore, in order to get rid of these issues we get rid of the Higgs boson… as a fundamental particle.
We instead complement the Standard Model by additional new fundamental particles, very heavy, that form new composite particles by virtue of a new strong force. The dynamics of this new interaction leads naturally to a full zoo of heavy composite particles. However, we also need something light that could play the role of the Higgs boson. After all, there is a Higgs boson in data, or at least a particle that resembles it, and any viable particle physics model should therefore accommodate this.
It has been proven a while ago that it is possible to define the new strong force in a way in which light composite particles emerge from the theory. Whereas one of them is identified with the Higgs boson, viable models predict more than one new composite particles. This is where our story starts to become interesting. In the study to which this blog is dedicated, my collaborators and I decided to focus on these new light composite particles. As they are light, we can hope to copiously produce them at particle colliders.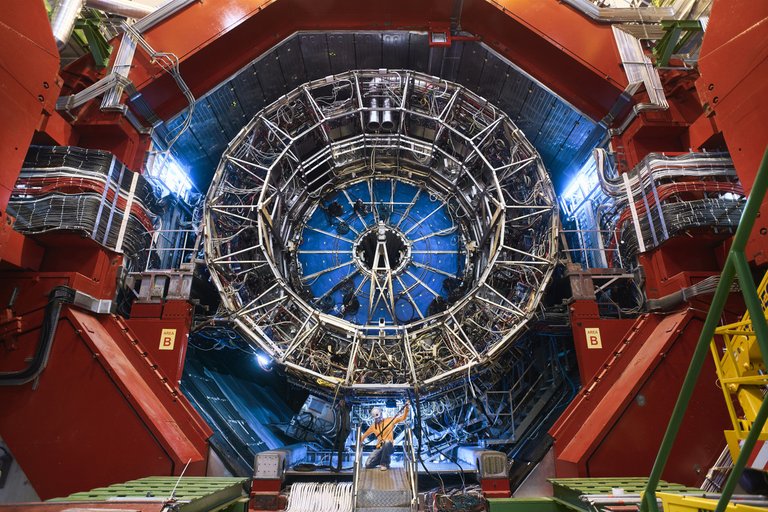 [Credits: CERN]
The story is however not that simple. The main reason comes from the backgrounds to any signal of a light composite particle, that are overwhelming. This is why a proton-proton colliders like CERN's Large Hadron Collider have no hope to observe any light composite state. A similar situation holds for any hadron collider that may operate at higher energies. The background is just way too important…
The situation is however different for what concern electron-positron machines that are proposed as potential next experiments in particle physics. There, the energy is lower, but we instead have a huge amount of expected data. This is where the difference occurs: such a large quantity of data offers a way to observe rare signals.
In my work, we demonstrated that thanks to machine learning methods, this is indeed the case, but only for a specific mass regime. Therefore, if nature is nice enough with us and if future electron-positron machines are built, then it will be possible to observe composite models through the light composite particles that they predict. Compositeness consists thus in a nice additional motivation for future electron-positron colliders!
I stop here for today. I hope you enjoyed this blog, and feel free to provide feedbacks of any kind and ask questions through the comments. Have all a very nice week!