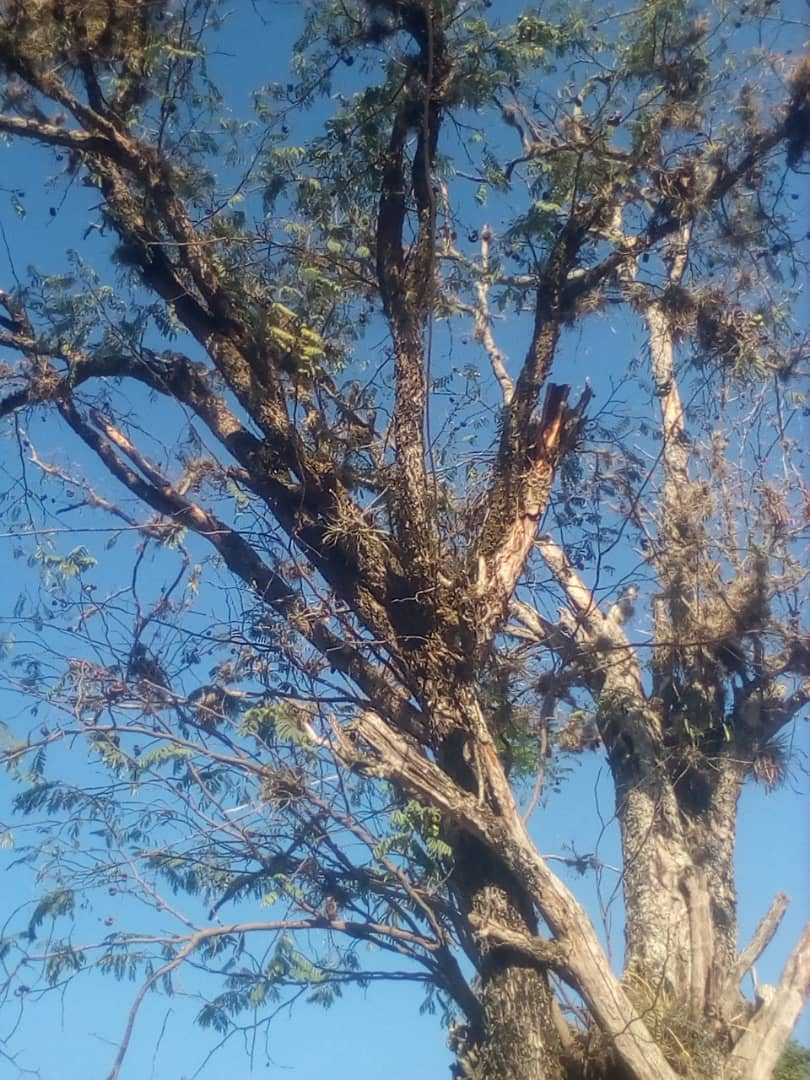 Con mi celular Yezz tomé esta foto de un árbol con pocas hojas y estas grisáceas. No tiene la belleza desbordante del follaje verde pero tiene un encanto especial por sus tonos pardos recortados contra un cielo de un azul purísimo. Una imagen cautivadora para un fotógrafo o para un pintor.
NOTA: Si alguien desea utilizar esta imagen, puede hacerlo con total libertad. Esta disponible y sin derechos de autor.

With my Yezz cell phone I took this photo of a tree with few leaves and these are grayish. It does not have the overwhelming beauty of green foliage, but it has a special charm due to its brown tones against a sky of pure blue. A captivating image for a photographer or painter.
NOTE: If someone wants to use this image, they can do so freely. It is available and without copyright.