Sea is my dog's number one spot. There he would do all that he need, playing, investigating and making companions.
Each midday I take a stroll on the sea and to see the wonderful sun set. Dark is generally with me and he partakes in each step he does on the sand.
Lian is a female dog claimed by my boyfriend's sister. Lian since she was child is near me and I really do adore this female dog. She has white pastel tone, a long sweet tail that sways at whatever point she see me. They have her when Dark was a one year old dog, Dark is a well disposed dog so they drew so close and nearer, until I see them having a relationship.
Fun reality! Whenever Darky Dave has his supper and never eat his food, he will go to Lian's all's home and take her in to our home and allow her to partake in the remainder of the food. Also, at times Dark carries Lian food to their home, how sweet my dog was. I actually recall when Lian conceived an offspring interestingly, Dark was there with her and Dark truly focuses on Lian's child. I can truly say that they had a unique relationship, who can say for sure?
Dark, as usual, became even more close to Lian now that she is pregnant for the second time, and he always made her happy.That is true, but why?I trained, fed, and even slept with my dog because I know him as an owner.Because I love dogs and understand their nature, I know when my dog is happy, sad, or content.
As a result, Lian and Dark engaged in combat just this afternoon.They were, in fact, always like this, but I can't ignore this moment because I see them playing sweet together.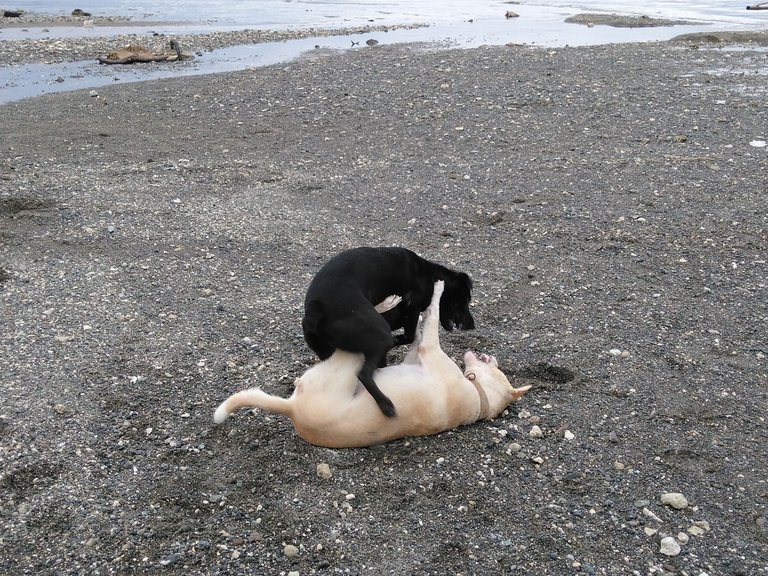 Dark is gentle. He never let Lian feel pain whenever they play, so he just enjoy their cuddle moment with love and care.
Lian whenever gets tired will take a rest, and Dark my Dog understand that. After a minute Dark will manage to attack Lian for another battle.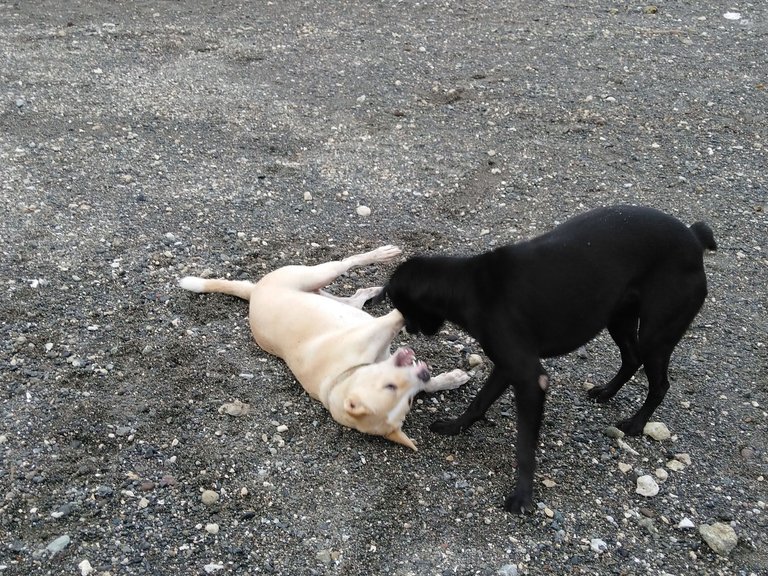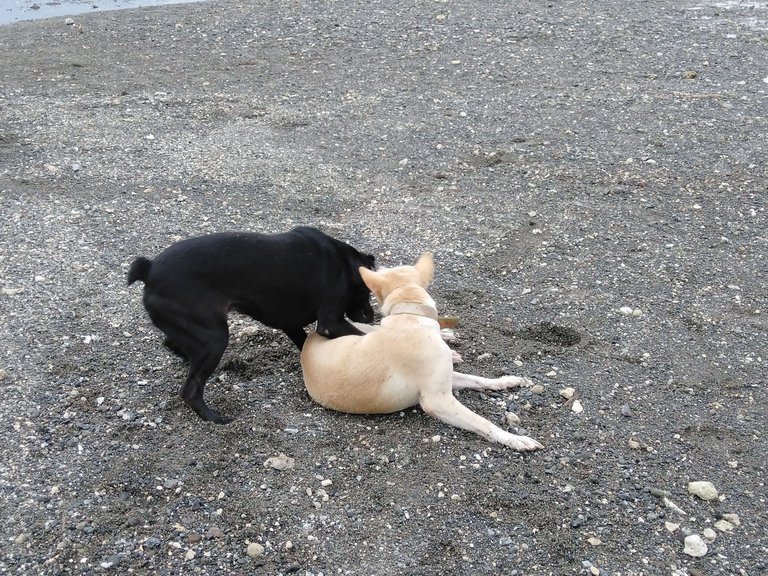 I was just watching them play, and they both had fun.I was happy when I took a picture of them both, literally.
They get their free drinks from the river whenever they get thirsty.After the fight, Darky Dave is drinking.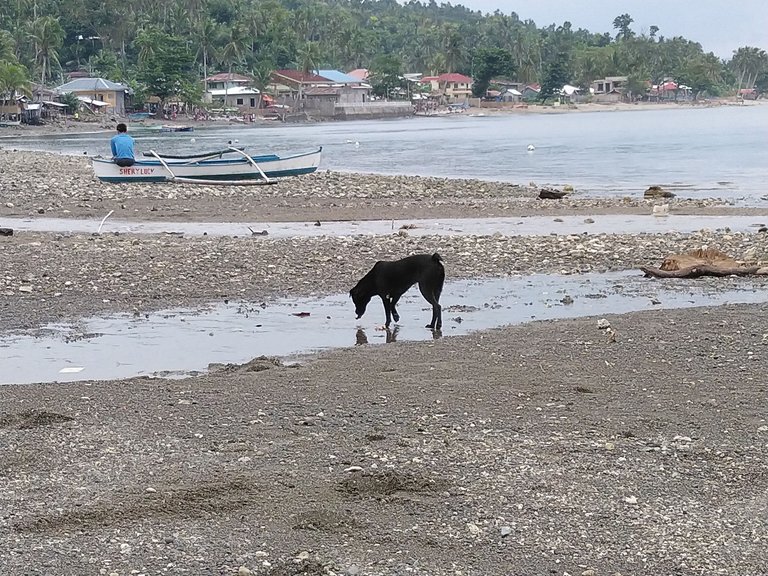 After Dark had her water, they went on another battle and I just keep on watching them.
Lian on her side surrendered after a lot of battles, she rested and ignores Darky Dave's invitation to play.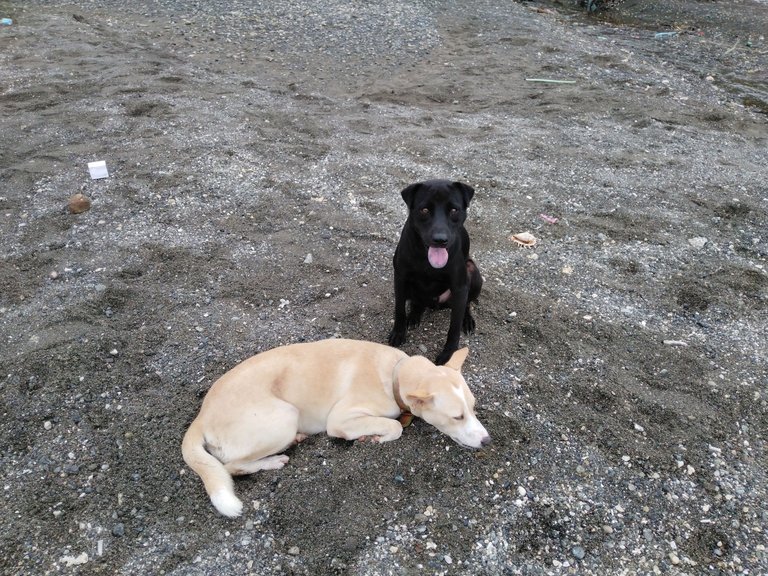 Look at my dog. A black handsome dog sitting beside his girlfriend. Lian at the point which she felt tired will do this kind of rest, and Dark? He will sit like that waiting for Liam to gain some energy. Darky Dave was smiling as you can see. I took this picture and he look at the camera like "goo get me a photo" so sweet.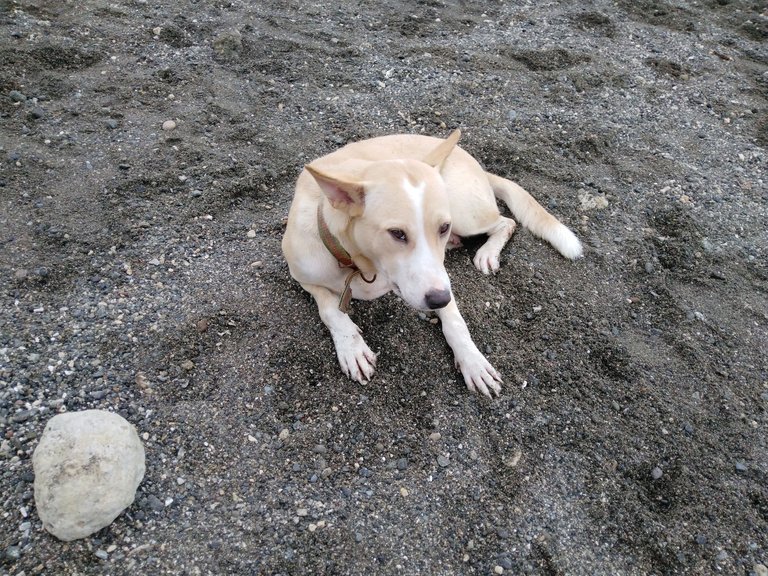 Lian defeated as she was the first to end the battle. She's very tired and she's pregnant, I understand that.
So the winner is my dog Dark, but still for me they are equal because I love them both even though Lian is not my dog.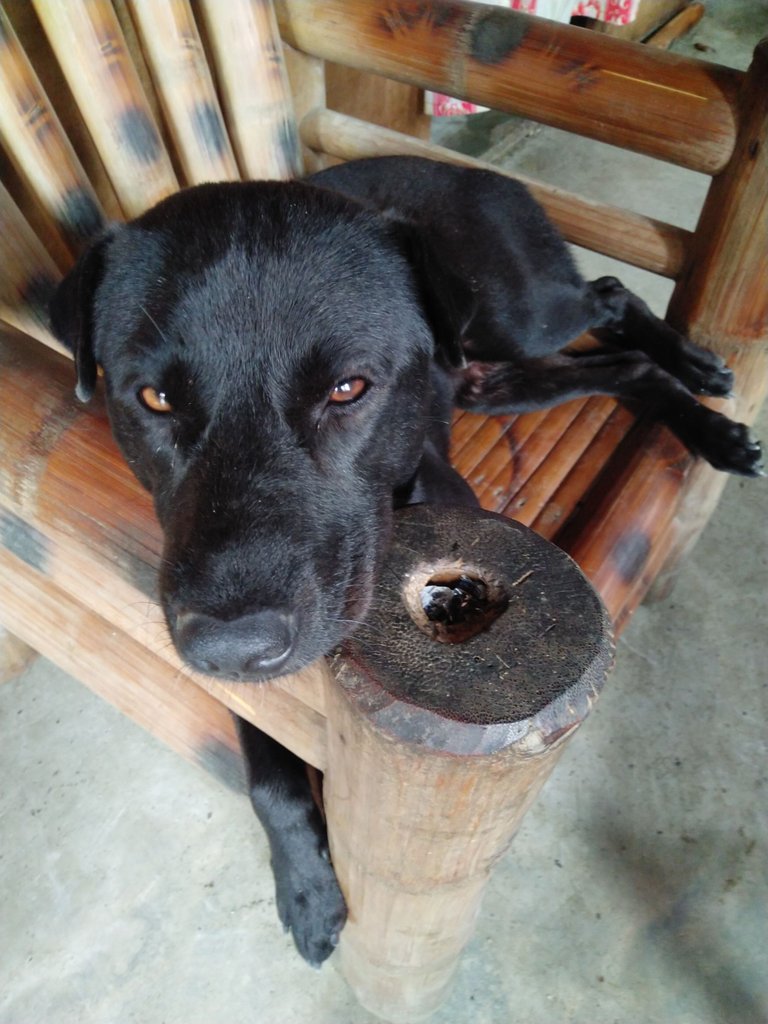 After that we headed home and this is how my dog wants to get relaxed. HAHA i just can't stop laughing with his face reaction. I bet he's tired too.
Dog's are very close to me. At the point where I saw a dog being killed or abused by humans, I get mad and feel pain. I mean dogs are dogs, they are not a meat for us. They deserve love and they are our best buddies, if you can relate. Me as a dog lover cannot afford to watch a dog suffering, because for real I am a soft hearted person, and I really love dogs that's why I get feel broken when I see a dog was not treated the way it has to be treated. Let our pet's feel loved, and for sure they will give back the love that you have shown to them.