5 cats in one yard. Cheerful company. That's how much lives in the village now with my daughter. Three are her own, the fourth is my cat that went on vacation and the fifth is a homeless cat, which we are actively looking for a home. During the day they like to sleep a lot. Save energy for night hunting! Although sometimes they sleep at night as well.
П'ятеро котів на одному дворі. Весела компанія. Саме стільки зараз живе у моєї доньки в селі. Троє це її власні, четвертий це мій кіт, що поїхав на канікули і п'ята - це бездомна кішка, якій ми активно шукаємо дім.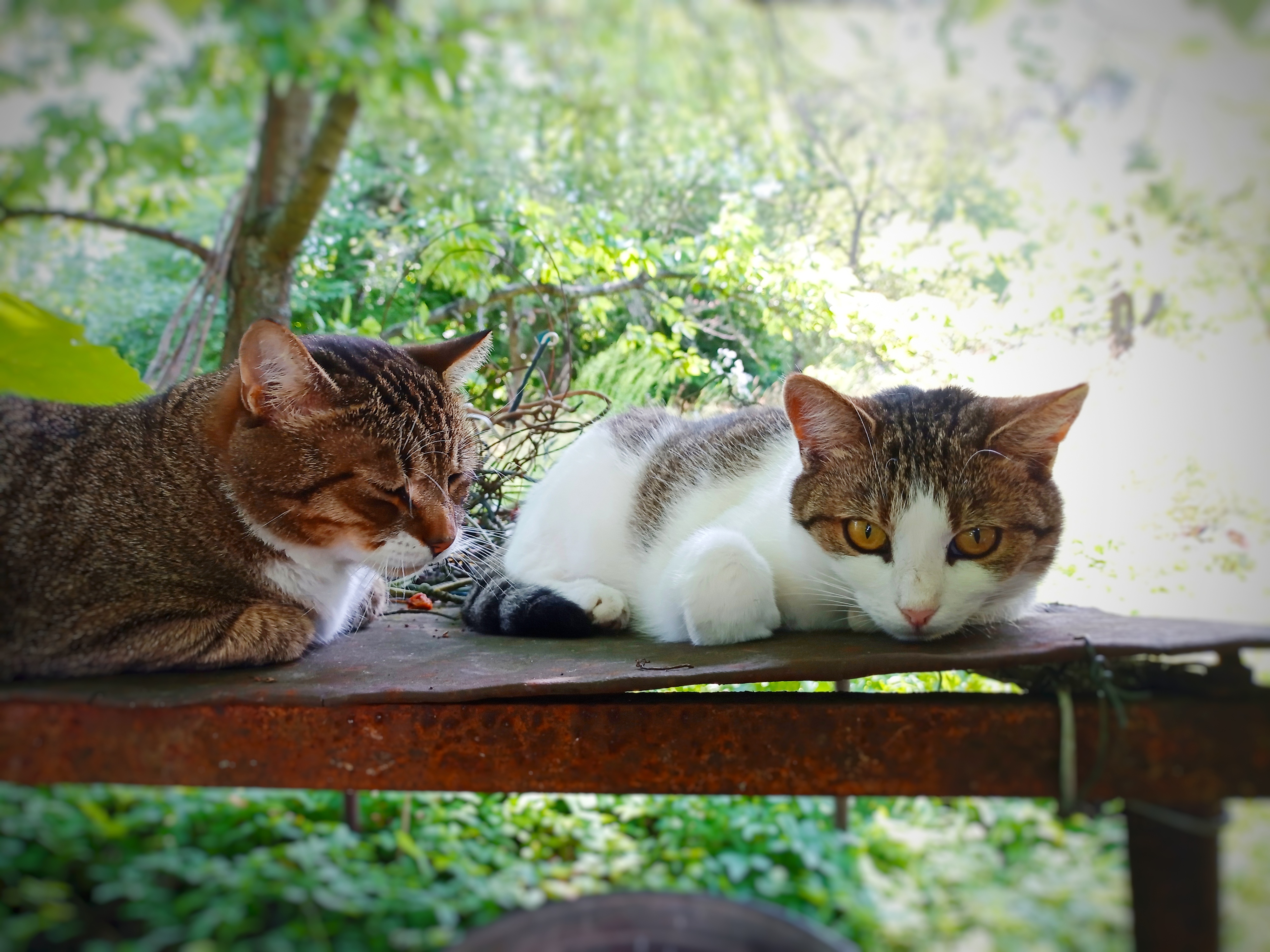 Vasya is dozing, and Varvara is thinking about life... Oh, what a deep eyes!
Вася дрімає, а Варвара думає над життям... Ох які глибокі очі!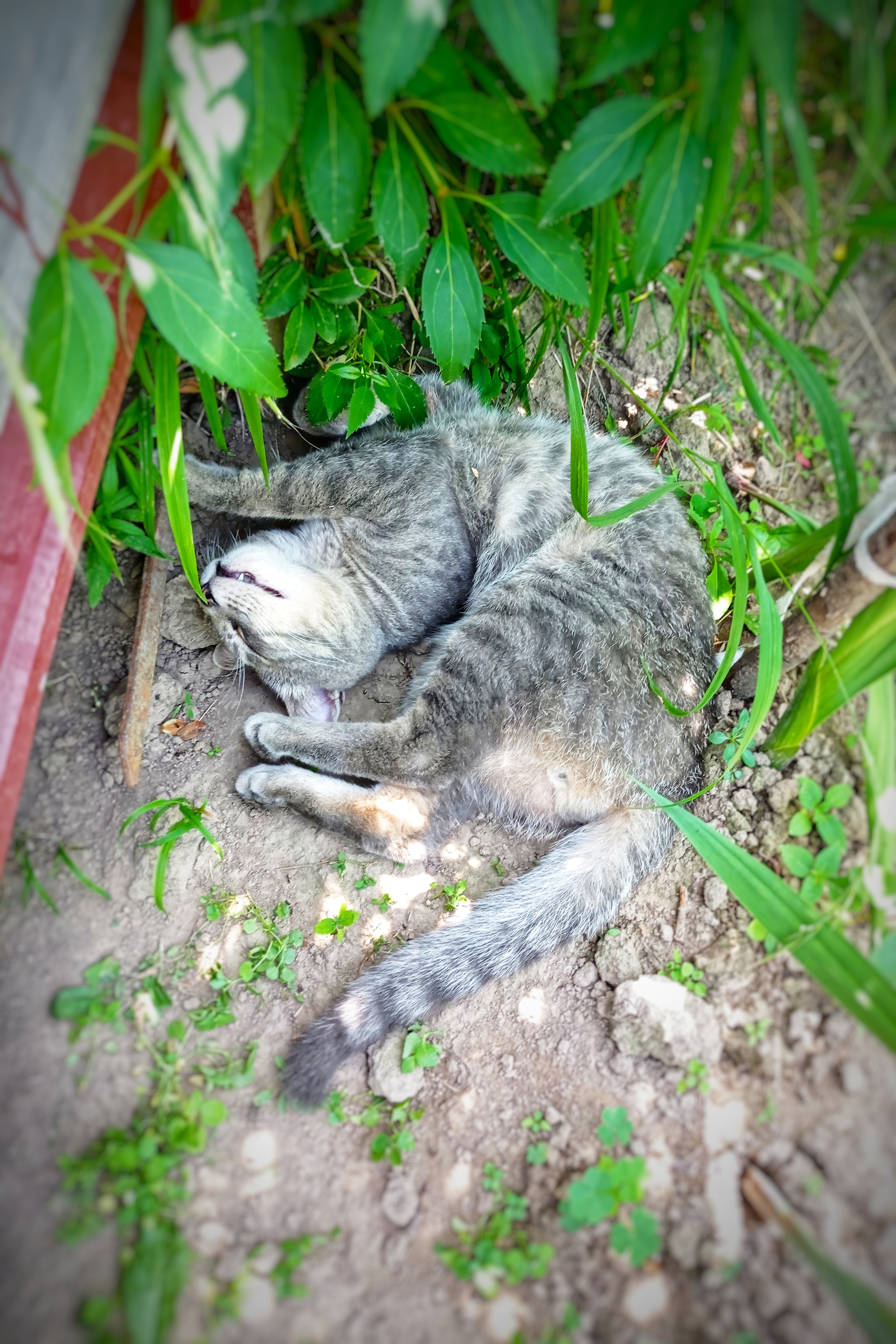 Yogi Sirozha. Gentle and capricious at the same time. He likes to sleep in strange places and in unusual poses. It looks scary. But he's fine:)
Йог Сірожа. Ніжний і вередливий водночас. Любить спати у дивних місцях та в незвичних позах. Виглядає це страшнувато. Але йому добре...
Although sometimes Gray is so attentive.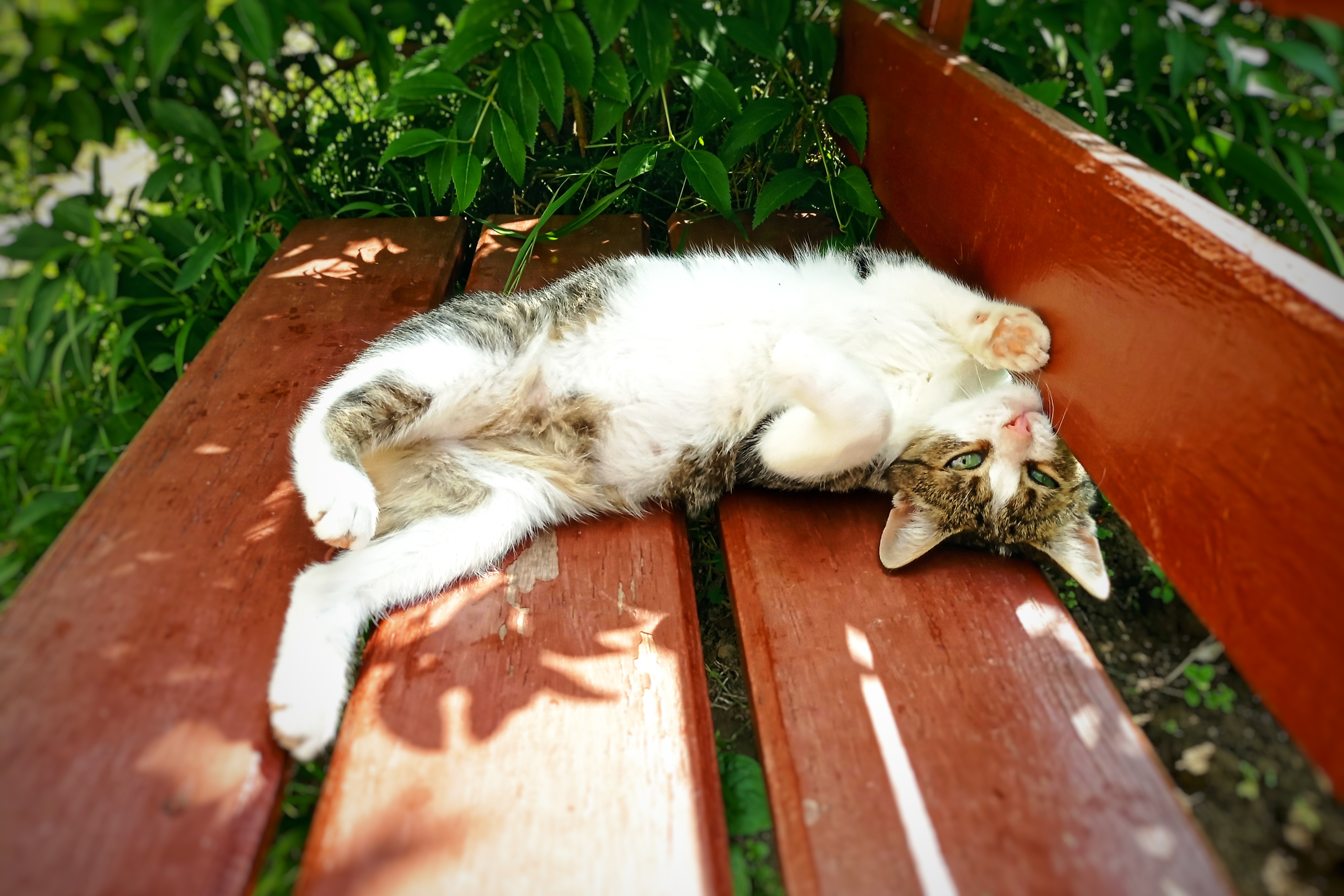 Our Dolly is feeling good everywhere. It likes a lot of sleep and eat. A super hunter for the mice.
Наша знайда Лялька всюди почувається комфортно. Любить багато їсти і спати, зате вночі ловить мишей.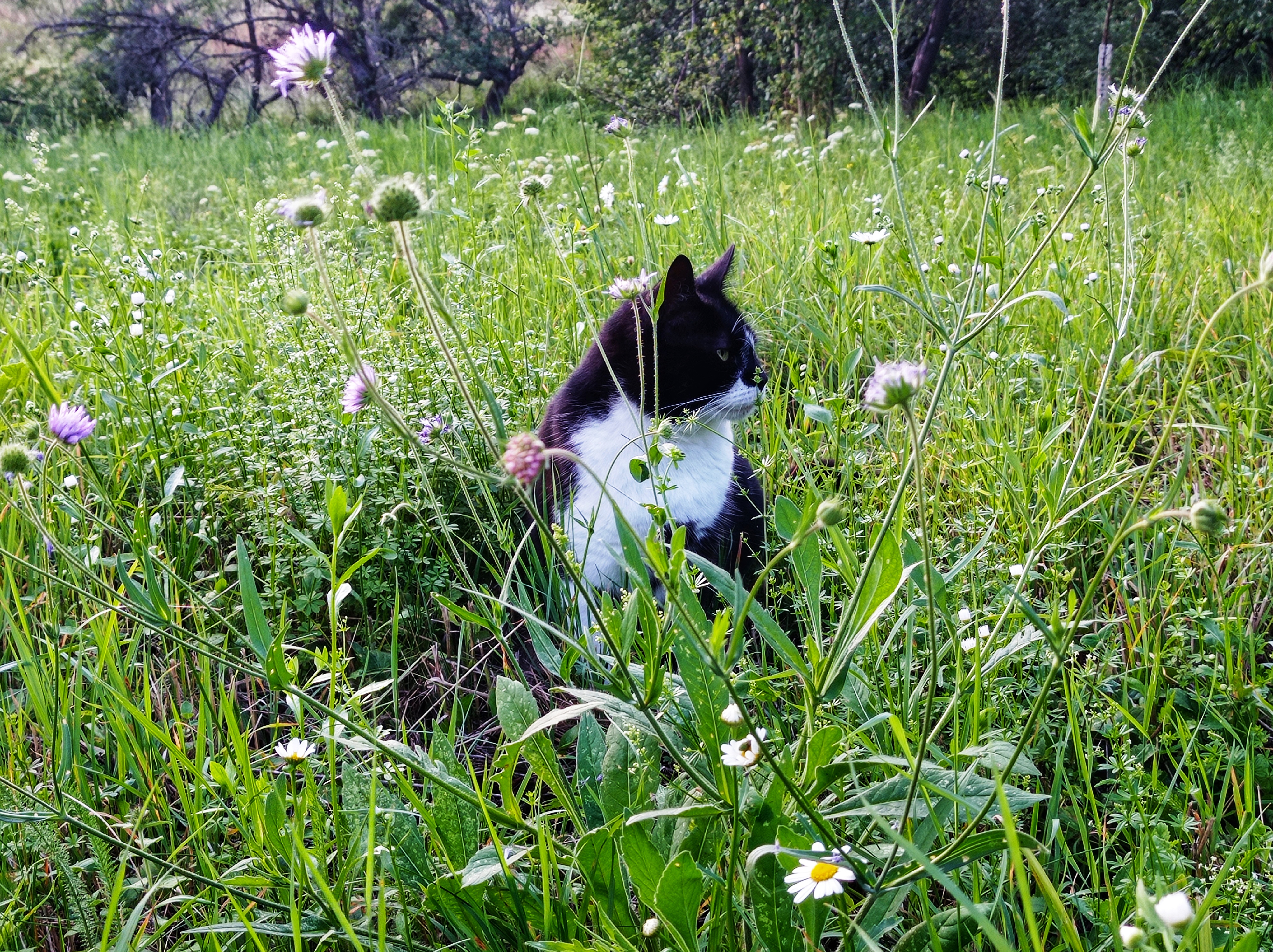 Well...And this is my dear Black. It's respectful and laggard. It likes to walk through the garden, among the flowers:) Such an aristocrat!
Ну і Чорний. Поважний і спокійний мій котик. Любить гуляти в саду серед квітів, як аристократ. І всюди супроводить людину.
Thanks for your visit!!! See you 😊