A few months ago I shared my class activities on #Fungilovers, where my students were busy decorating their class for a competition organized by the library management. The competition that we have participated in is to decorate the corner of the classroom to become the most comfortable place for reading. We decided to decorate the corner of the classroom with a natural feel overgrown with grass and mushrooms. Duplicates of bushes and mushrooms we made from colored cardboard that we cut out resembled a meadow full of butterflies and beetles.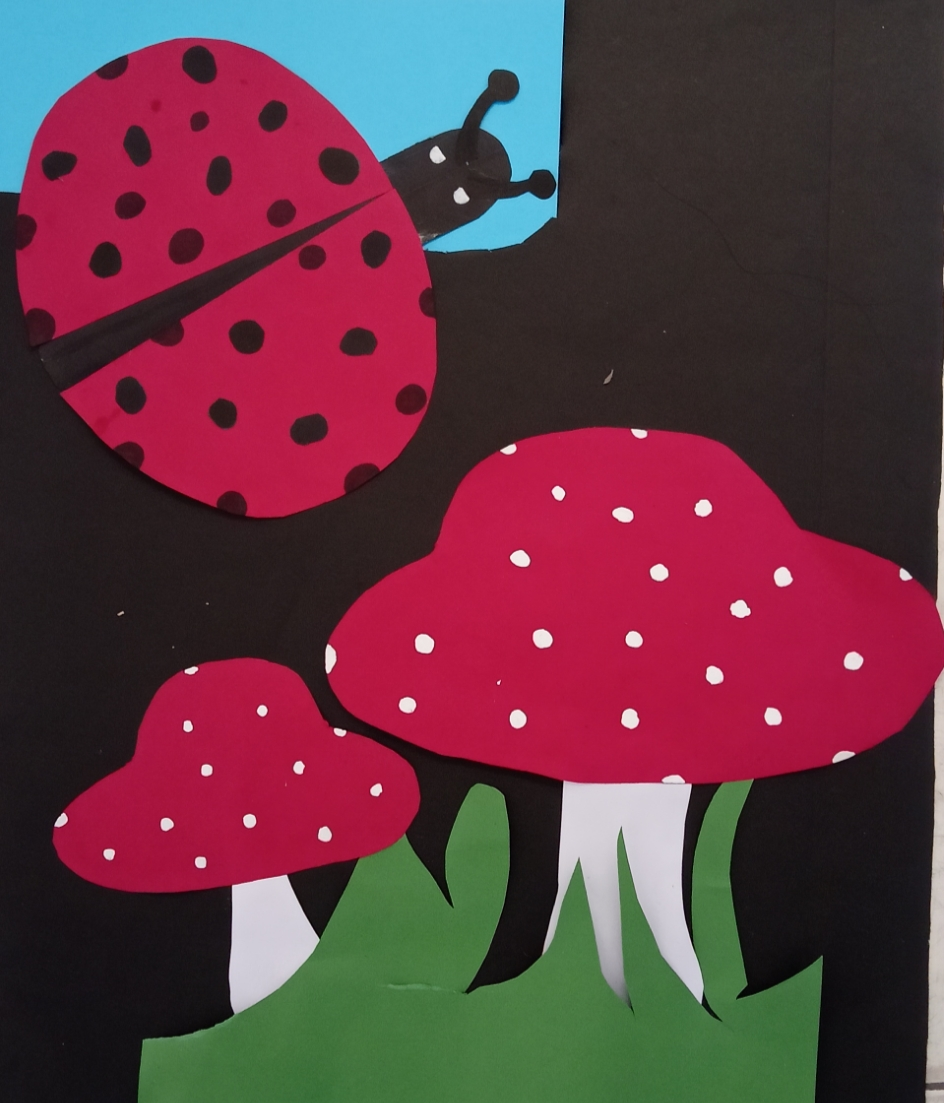 @hubbi' photo
The moderator fungilovoers directed me to share my experiences at homeedders, today I decided to share here, I used to often write about education in several blog communities.
Hi education activists, I'm @hubbi wanting to join this cool #homeschooling community. I see great enthusiasm when educators share their stories here. Let me take part as an observer of education in the school and community environment.
My hobby is writing Arabic script calligraphy as my daily routine to continue writing, practicing my writing smoothness with certain rules. It turns out that my children are starting to imitate that habit, @hubbi Juniors often notice my hobby is scratching the nib on Hvs paper, they like it.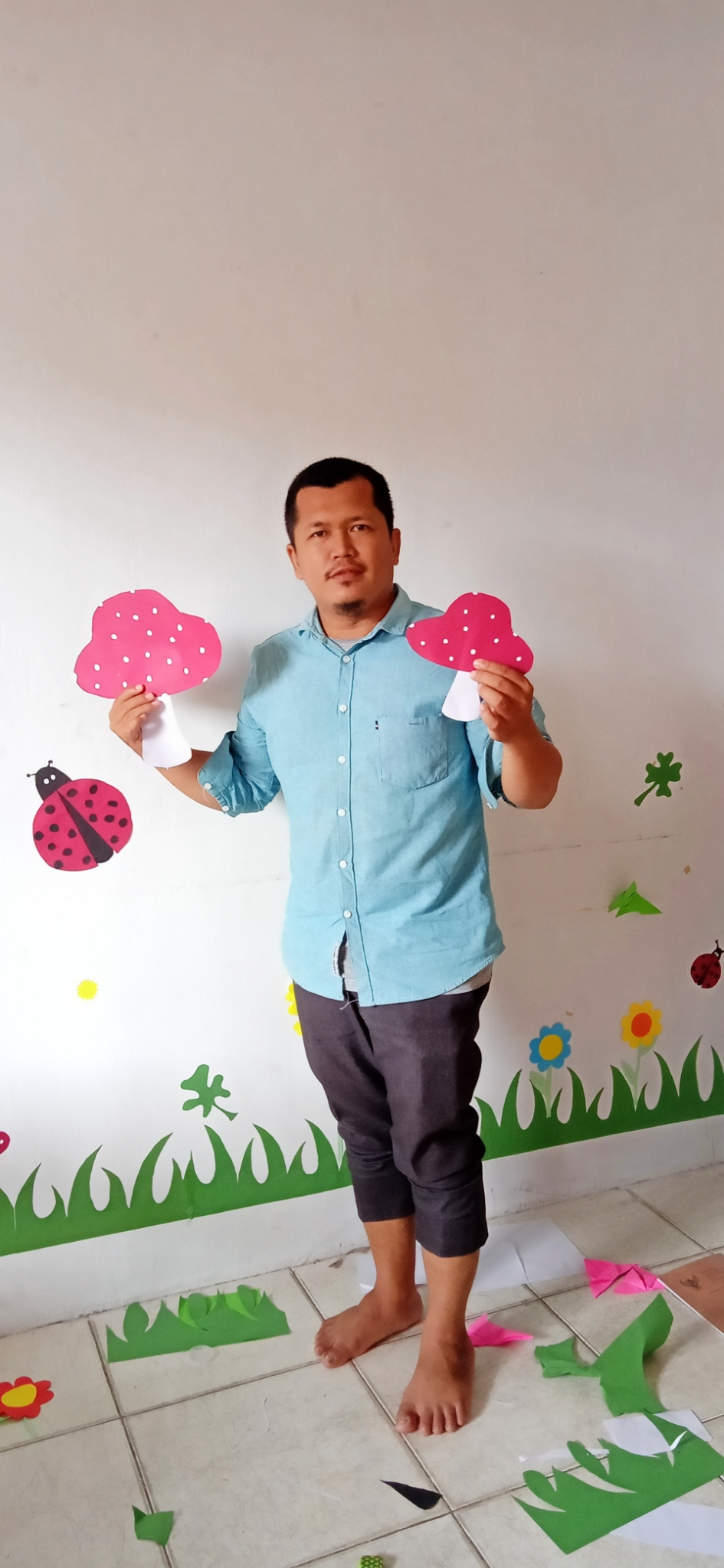 @hubbi's Photo
I also teach the children in the environment to write beautiful Arabic scripts with beautiful calligraphy forms. The learning process is letter by letter with rules that we must study diligently. We use the point as a scale for the balance of the letters according to the size of the nib. They really enjoyed the activity.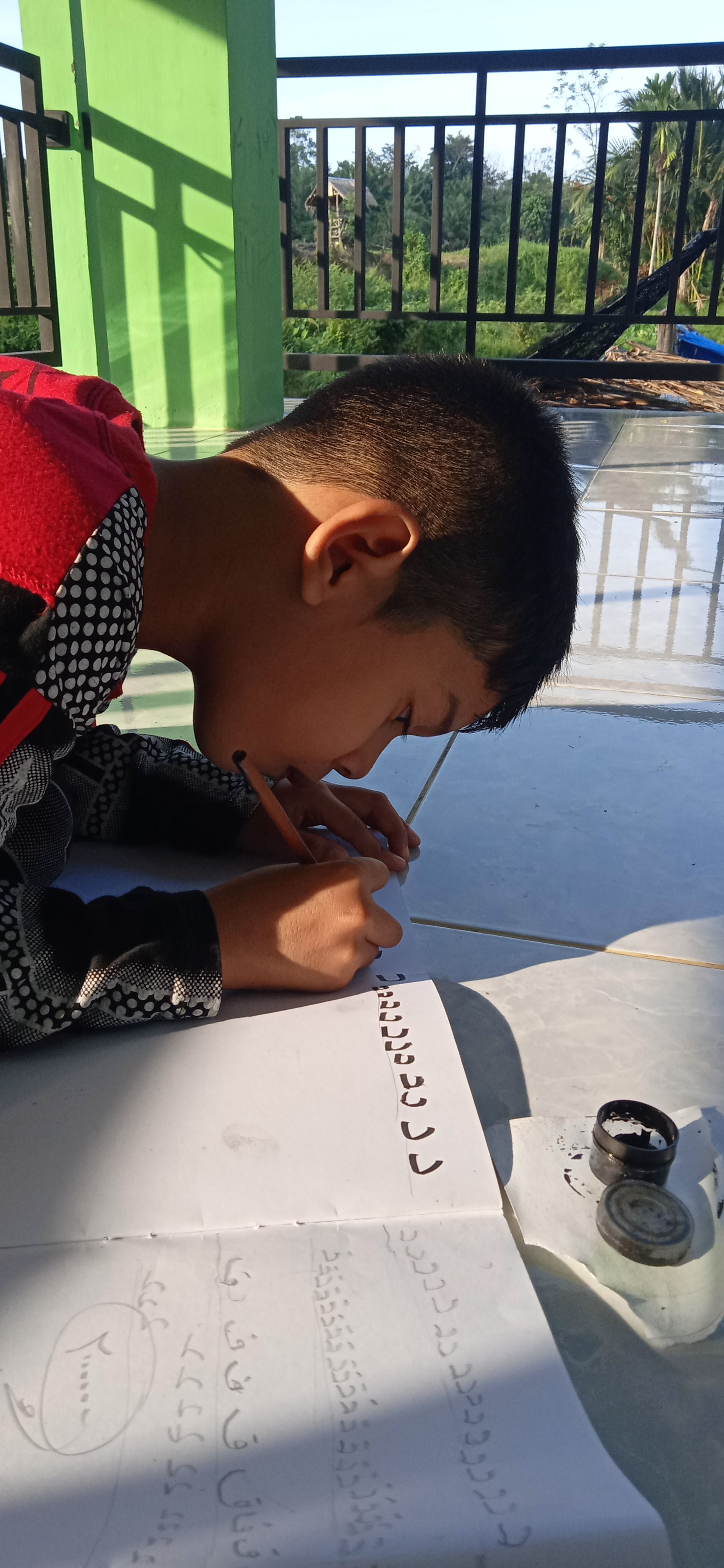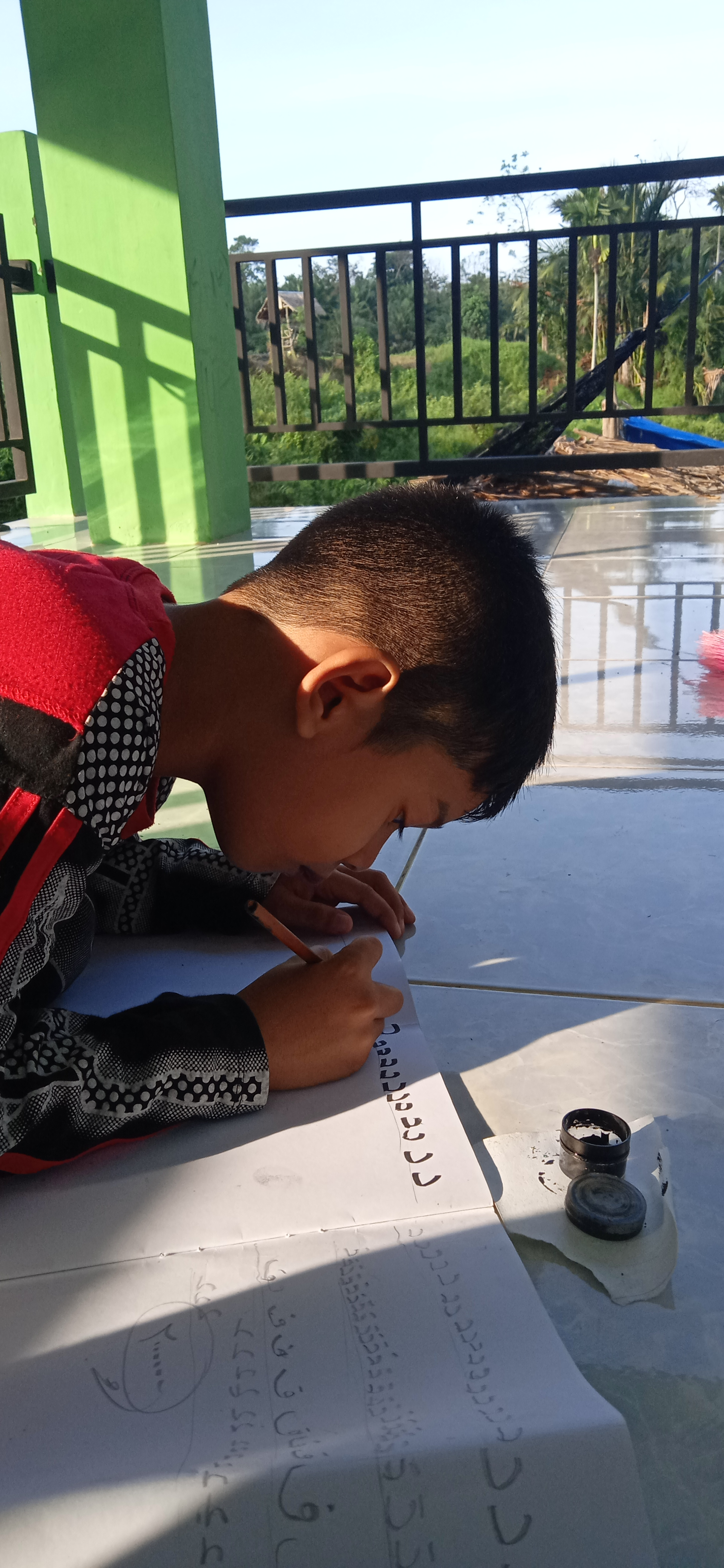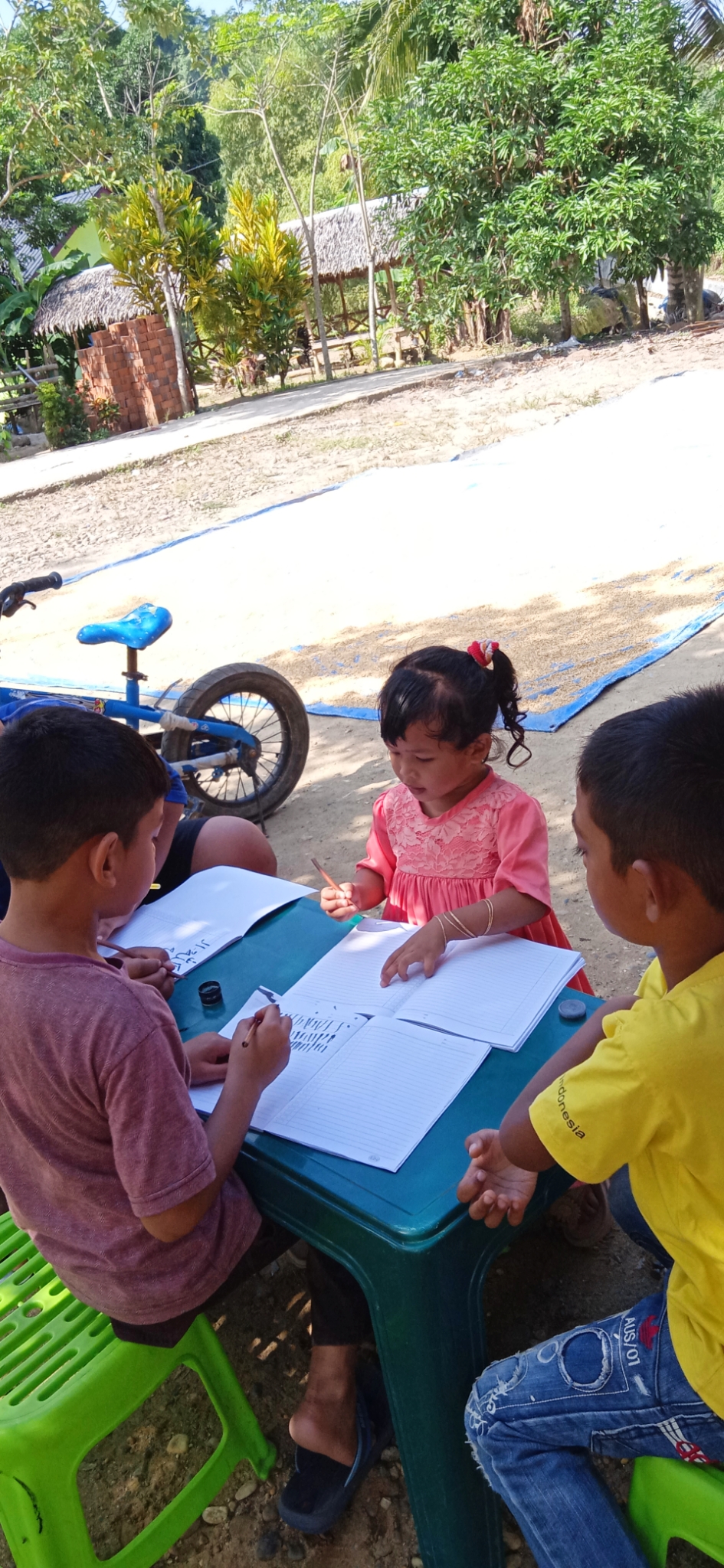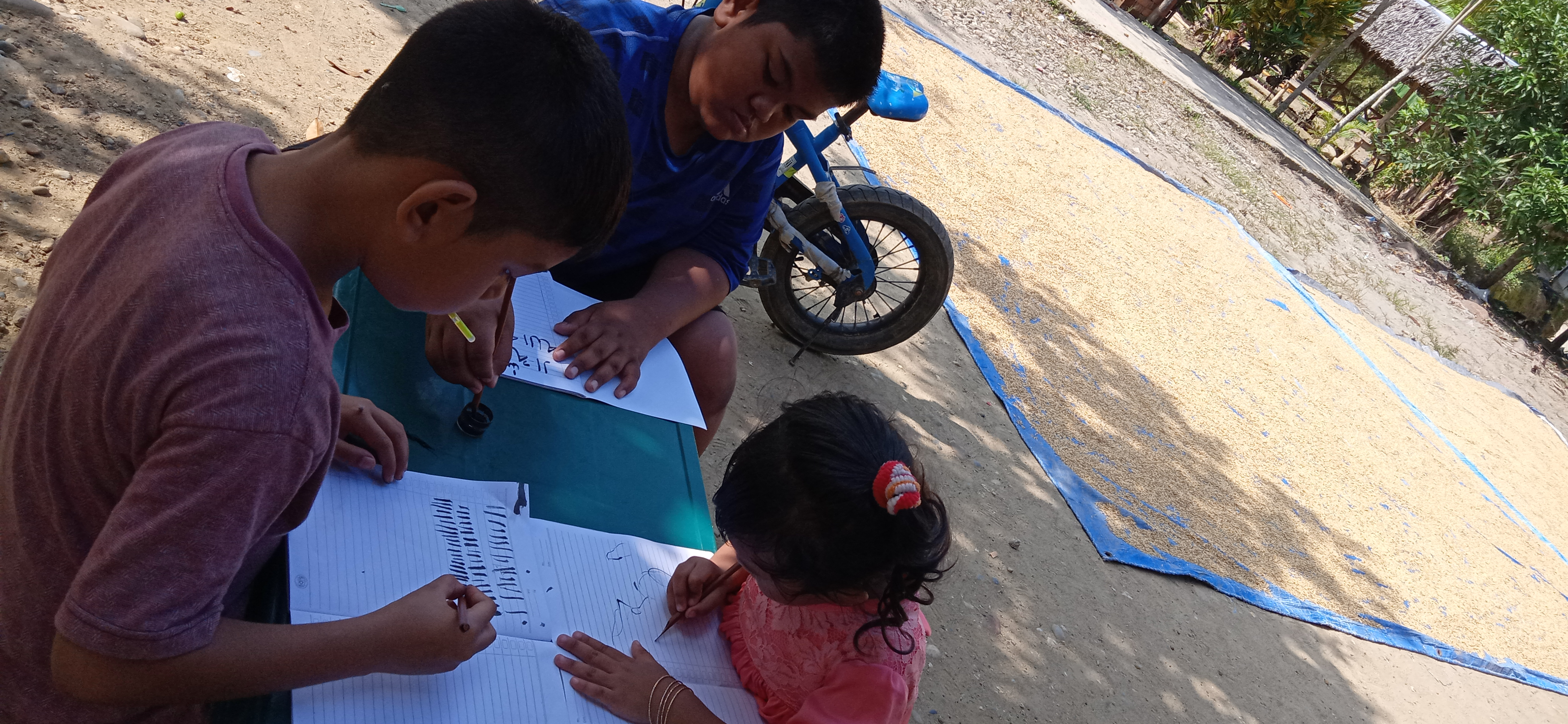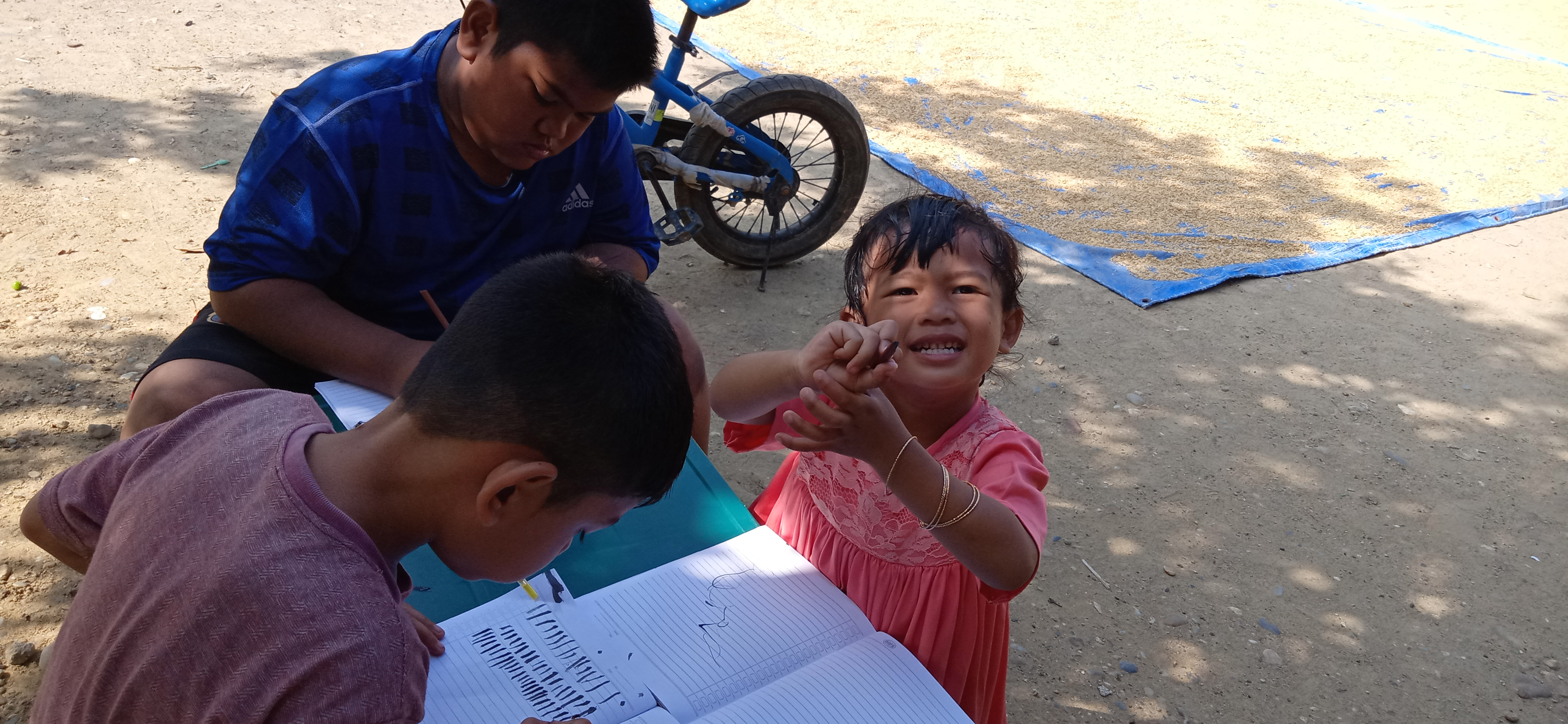 Sometimes they study while drying the rice, the sapodilla tree becomes a shelter. while driving away the chickens eating rice they took the time to learn Arabic calligraphy.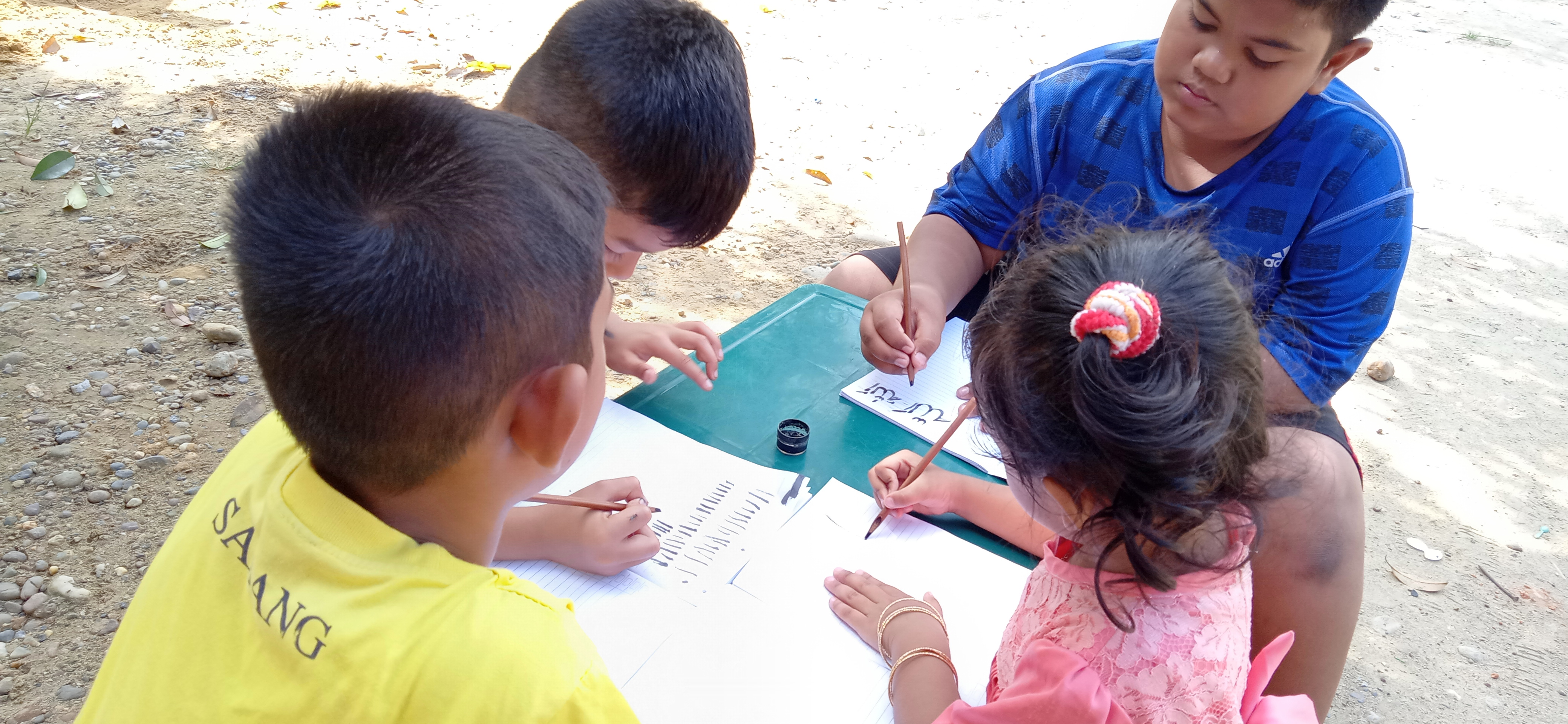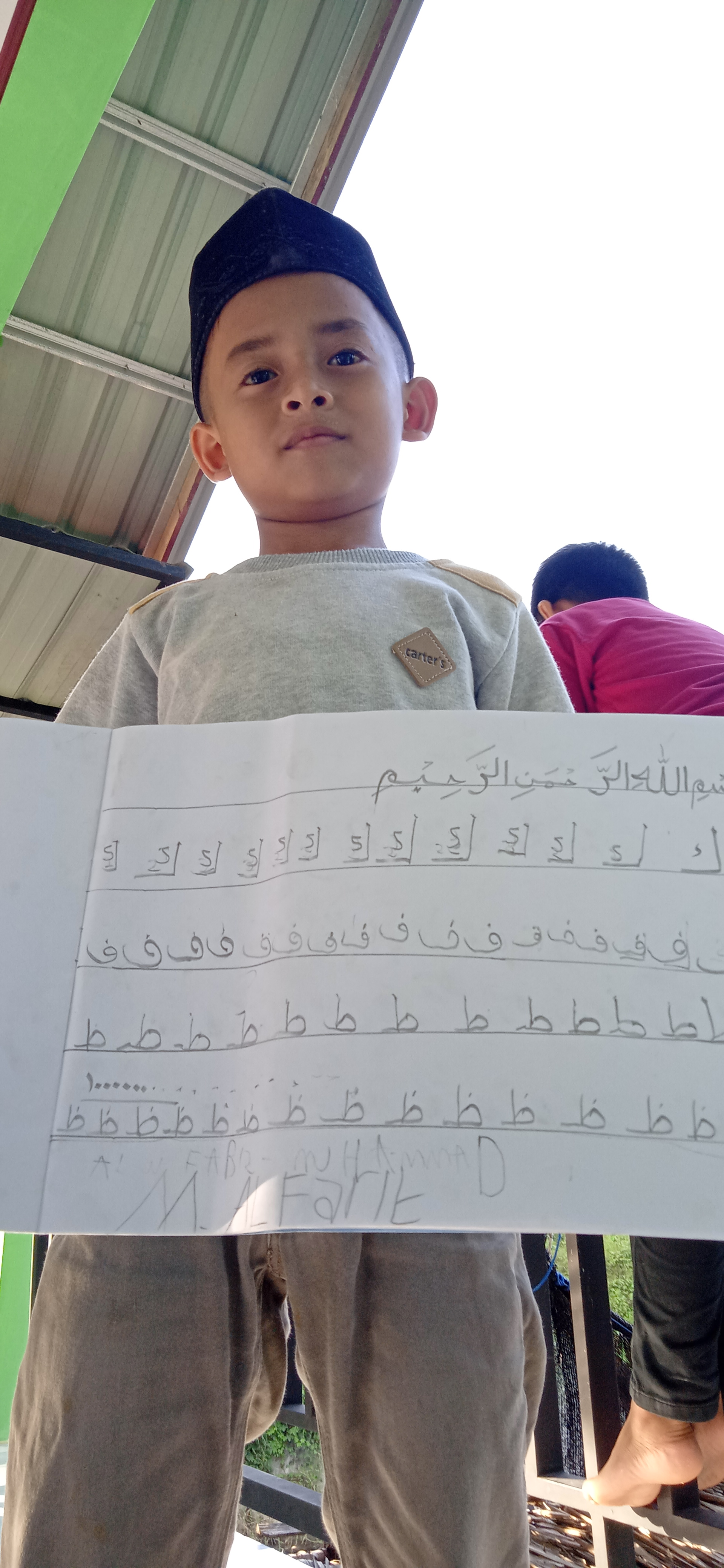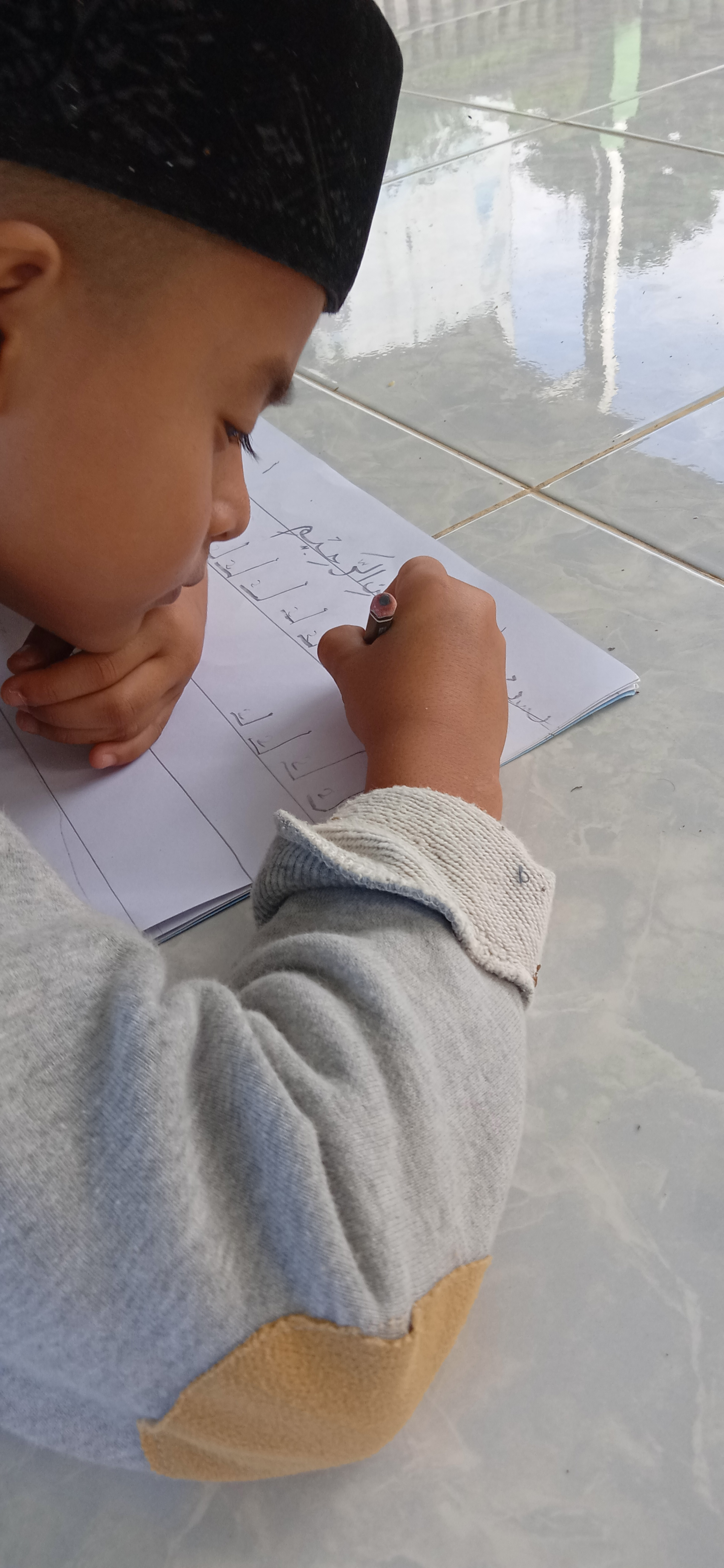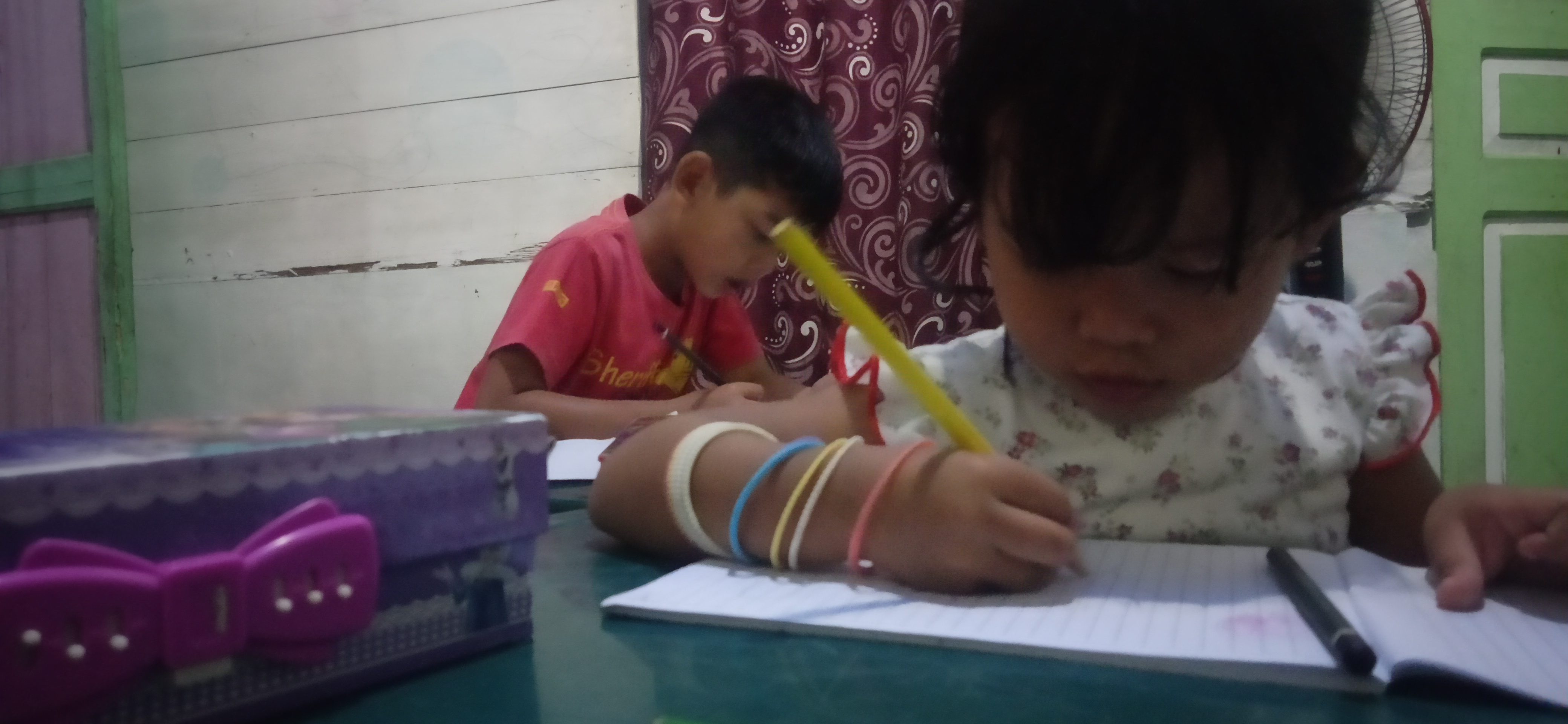 I thank the moderators of this community, I hope I get a place to be a part of this community.