Hi, All,
I am trying to make some fun lottery games on HIVE.
The most important thing about playing lottery games is fair and transparent. How to make sure the game is fair and transparency? The first thing came to my mind is to use the National Lottery (United Kingdom) rules and data.
Here it comes the HIVE National Lottery game.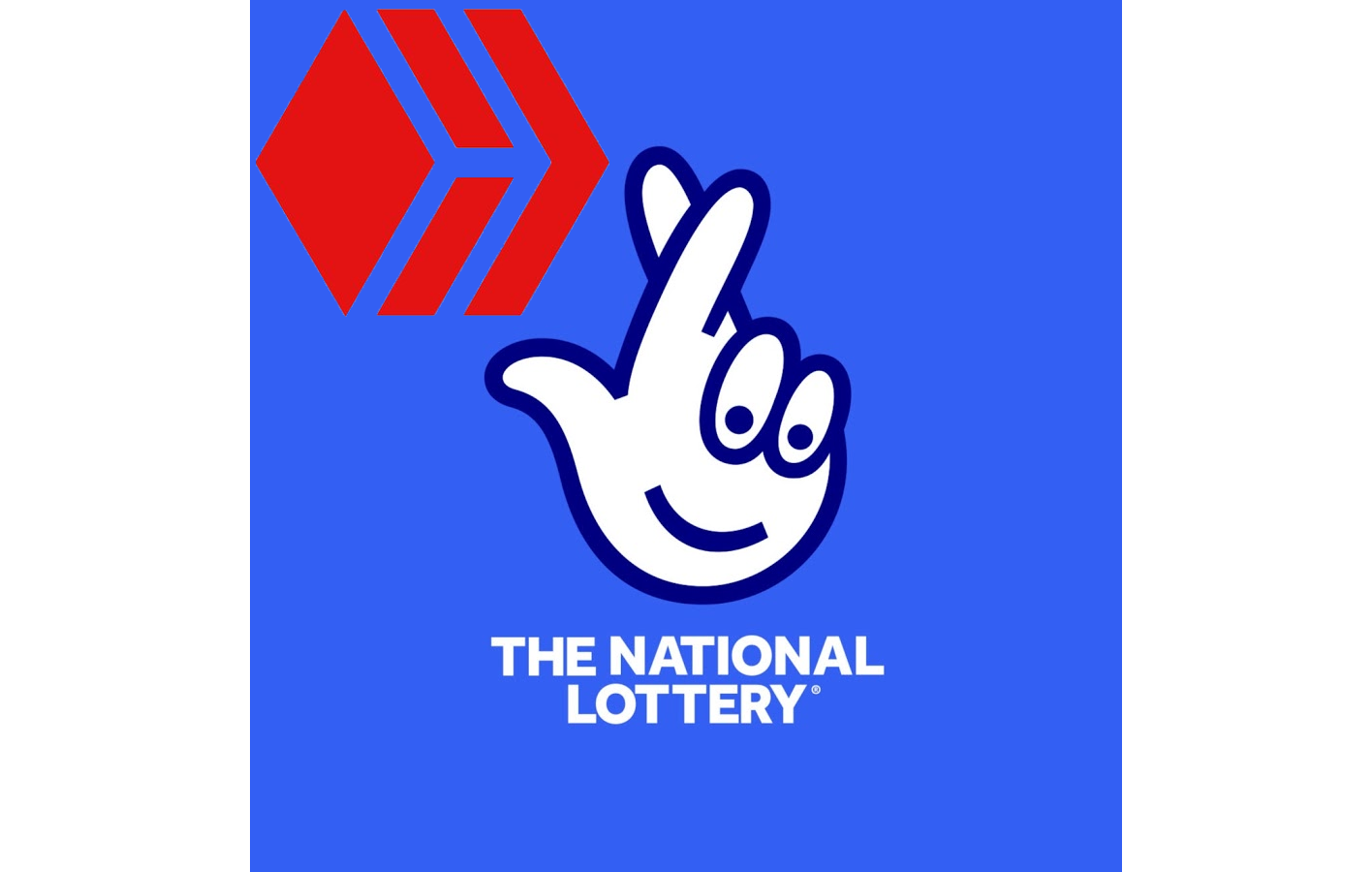 Rules:
The rules are the same as the National Lottery (United Kingdon), Pick 6 numbers from 1-59, and check what prize you can win depending how many numbers you can match in the published "draw results" on every Wednesday and Saturday at the National lottery website https://www.national-lottery.co.uk/results/lotto/draw-history.
What you can win - The prize
The prize scheme is similar to the national lottery, here is what you can win. Currently the First Prize and JackPot* is capped at 1000 HIVE, but will grow with the increasing pool size.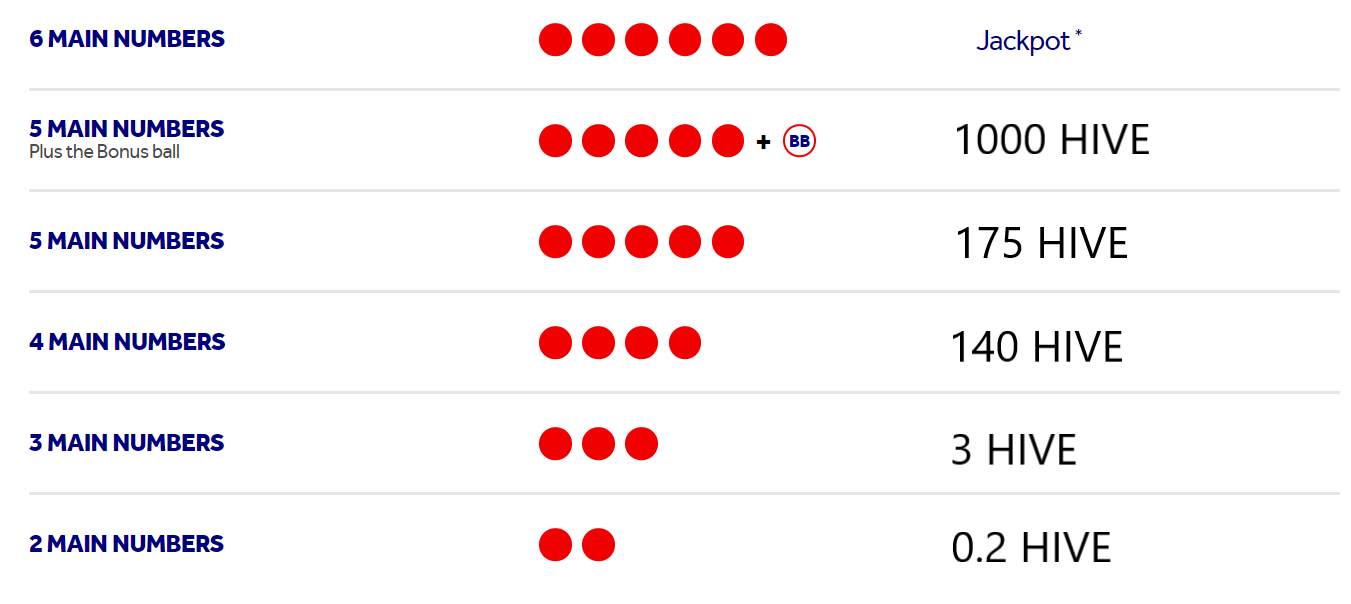 How to play - Lottery Entry
The current price per ticket is 0.2 HIVE. To keep the lottery entry transparent and not changeable, you will need to send your number as a memo "lottery+ the number you chose" when transferring ticket fee 0.2 HIVE to @lotteries.
For example, if you chose number 02 03 09 35 48 49, you can just send the number in the 'Memo' as
"lottery+02 03 09 35 48 49",
Multiple entries are allowed, but you have to make the transfer of 0.2 HIVE for each ticket separately.
Claim the prize
I will post the results for each round and the winners when the National lottery draw results released. The right amount of HIVE will be sent to your account straight away according to the Prize you win!
Let me know your toughs or any suggestions.