The thread is less than 24 hours old and already has more than 800 impressions. It's not much but it's my first Hive thread and I forgot yesterday was Sunday and posted it at the wrong time - when everyone was sleeping. Luckily for me, threads live a long time and we the help of my Hive friends, it can go a long way!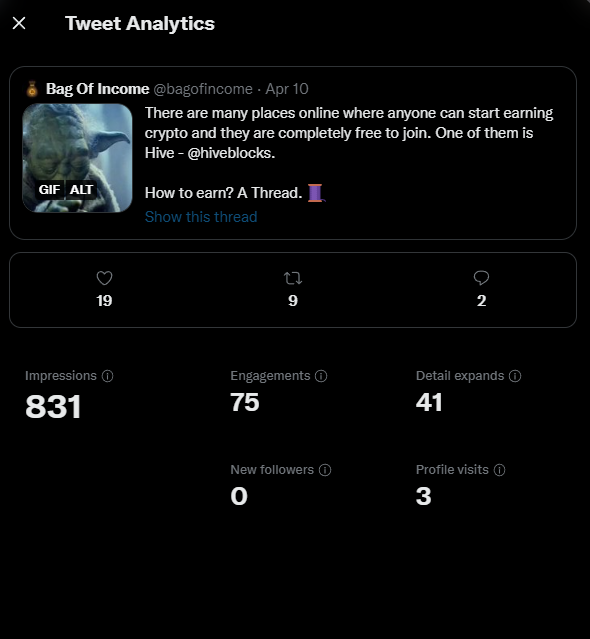 Let's see what we can do, like and retweet with trending hashtags!
The Thread Itself
Here's the thread in one place for those of you who don't use Twitter. I suggest you make an account, though, because together we can spread the word a lot further than by being solo players. Community is key for any project out there, if there's none, it's hard for it to gain traction. When working together and helping each other with both ideas, and promotions, we can make the best out of any situation that eventually comes out way.
What do you think? What did I miss? What should my next Hive thread be about?
Thank you for coming here and I hope you got some ideas that you want to share in the comment section below. Until we meet next time!
"If you want to go quickly, go alone. If you want to go far, go together." – African Proverb