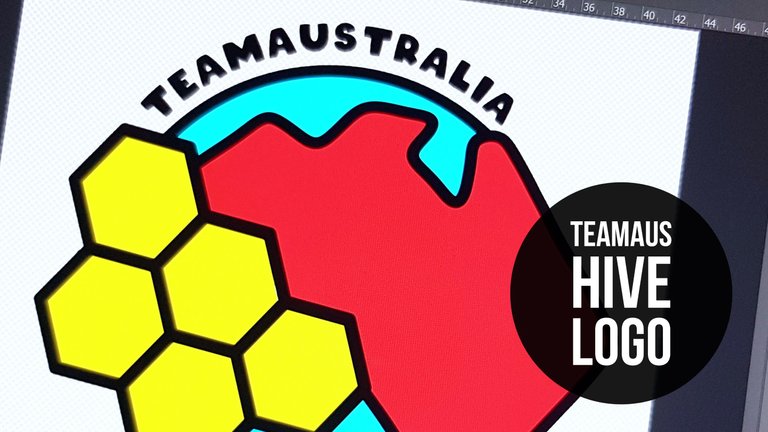 Hey Team!!
It's been a while and I'm over a year late with this but I've been feeling a team aus revival coming so I'm hoping a new team logo can help that along.
ONE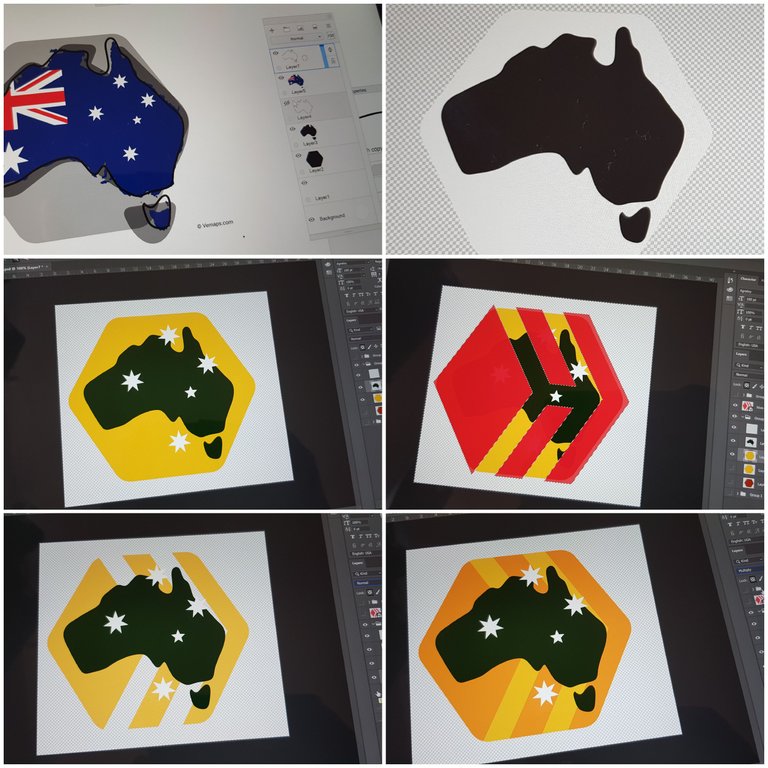 There was a lot of design options going through my mind. One was to see if I could incorporate Australia's hexagon'ish shape to the design, and to achieve that I loosely traced a map of Australia.
I filled in that image and fit it in a hexagon and added the southern cross which was the main distinguishing feature of the previous logo.
The Hive logo was overlaid to see how the logo felt with the Hive lines cut or coloured.
I presented a couple of colour options in the PAL/teamaustralia discord server and while waiting for more feedback, the more I looked at the logo, the more I hated it.
It reminded me too much of the old logo and I wanted the new one to have it's own personality while still being instantly recognisable as Team Australia on Hive.
So back to the drawing board I went.
TWO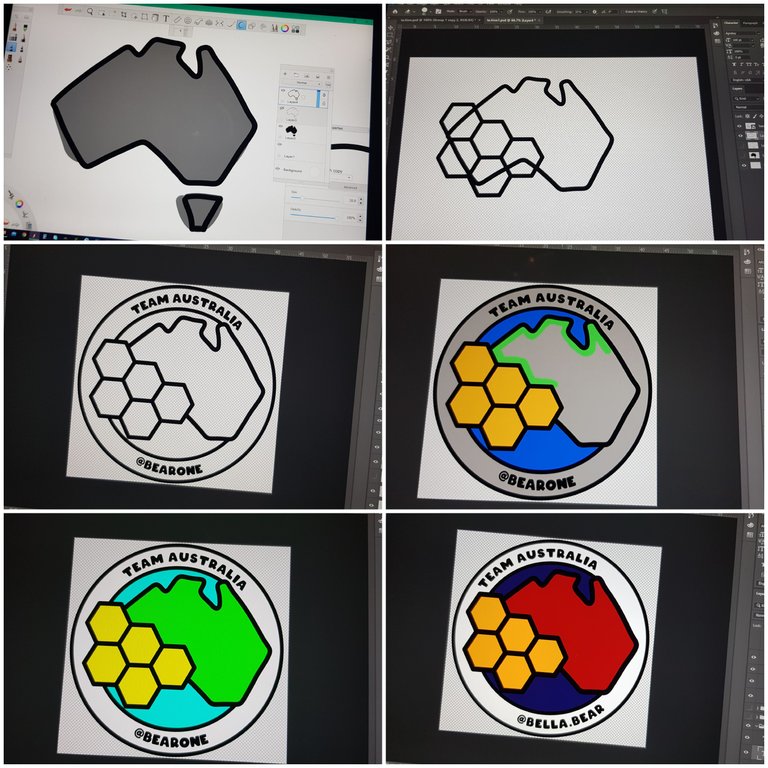 I retraced the map again but this time more simplified than the before and with sharper angles.
I added honeycomb to represent Hive, one circle around Australia to represent the sea where minnows, dolphins, orcas and whales swim together, and another circle representing the world at large and to complete the design.
Lines were deleted, the images tidied up and colour added.
THREE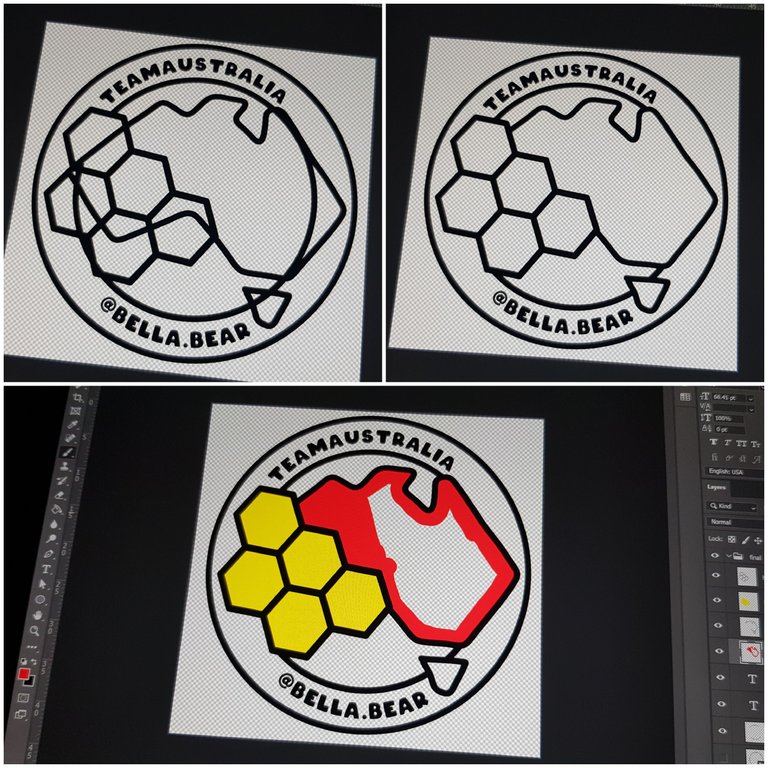 Three is pretty much Two but with Tassie.
I did, very seriously, consider leaving Tassie out citing "creative license" but decided to add it in last minute.
Had I known Sketchbook would flatten all my Photoshop layers upon saving, I would have saved it under a different name.
But I didn't and so I had to retrace and recreate TWO again, but this time fitting Tassie into the design.
After a quick edit to Tassie making it smaller and in line with the east coast here is the final design proposal.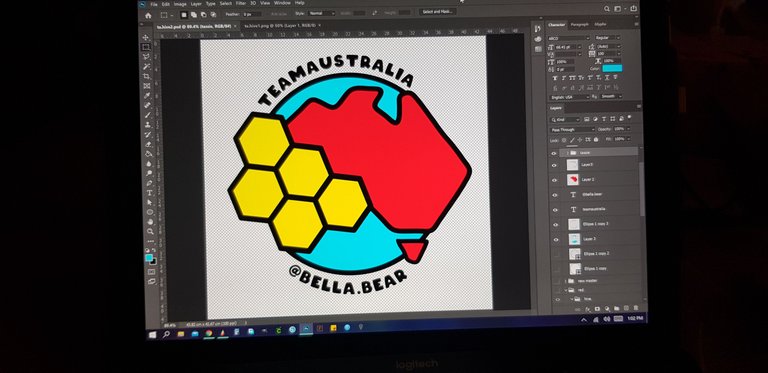 Final colours to be determined and I'm welcome to suggestions.
Personally I'm feeling the bright neon colours but it could be because it's ridiculously cold up here in the mountains today (it's snowing 4 suburbs up...) and the neons are burning my eyeballs. 🤷🏻‍♀️🤩🤦🏻‍♀️
Huge thanks to @ryivhnn for her input and help with the design. Kinda reminds me of old days when we worked on the old logo 😁
Please vote Yays or Nays in the comments and share far and wide so lurking Aussies can get involved and weigh in.
🍺 Cheers!