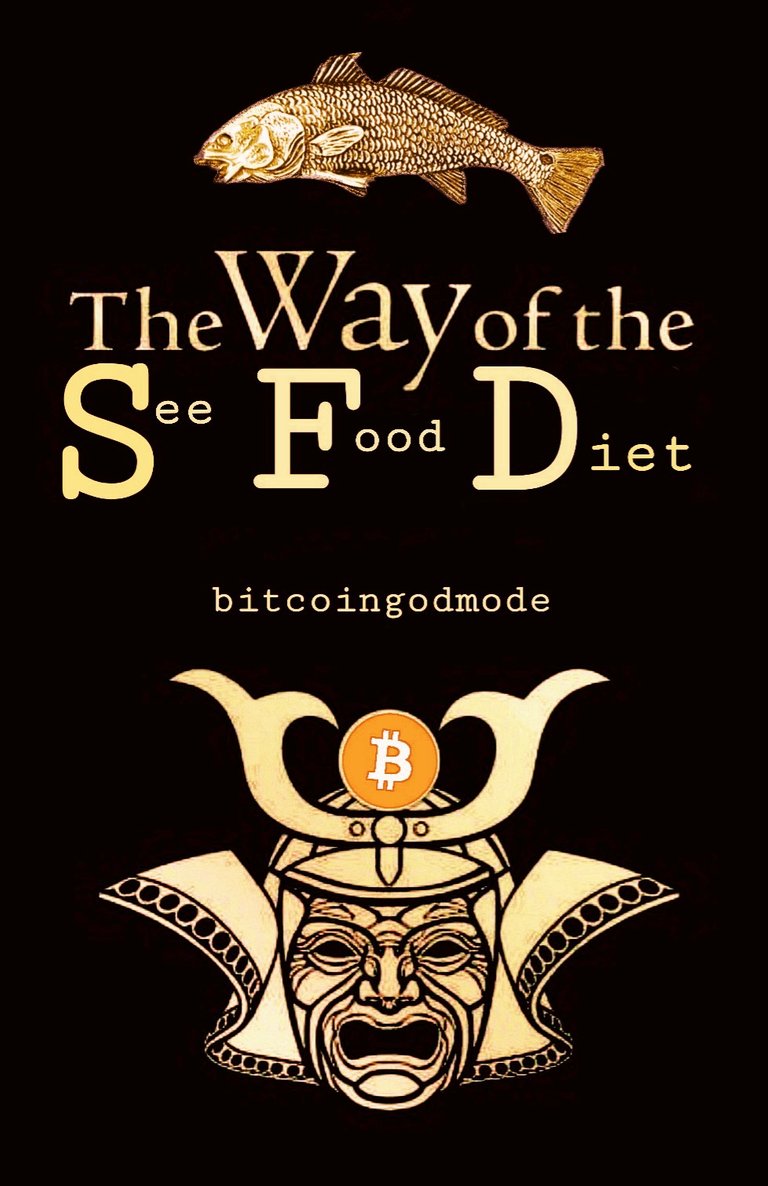 ---
We all make choices in life, and we all have to live with them. Choosing The Way of the See Food Diet is one that I made. Comparatively speaking, The Way of the See Food Diet is much like The Way of the Samurai. Perhaps their congruence is already apparent to you. If you don't quite see it yet, allow me to explain.
---
The backbone of this program is simple. I see food, I eat it. This decision is based solely upon requiring sustenance to continue surviving as a human and how appetizing the food looks. Secondary factors might include appetizing scent, past experiences with the food, who is providing the meal, and potential nutritional value, although personally speaking, the latter is a very distant secondary. I throw it in there because I have a family and some of them care about those things for whatever reason. Damn tree huggers. Dictating my menus. Non GMO, Cage free, Farm Fresh. These days, talking to my family about food, is like debating a group of radical, left wing conservationists. Birkenstock is a sandal, not a way of life.
---
Allow me to give you a glimpse at my inner thought monologue when I see something I want to eat: "My God that looks good. I'm going to eat it right now. How much does it cost? Oh wait, that's right, I don't care. And what does that say? Minimal nutritional value? May cause heart failure upon consumption? Well best leave those types of statements to somebody who actually gives a flying fact finding mission."
---
Any potential side effects caused by this lifestyle, and I do mean any, including but not limited to: Weight gain, weight loss, nausea, cramps, elbow stink, knee hurt, euphoria, drowsiness, alertness, insomnia, narcolepsy, hallucinations, no hallucinations, boredom, creativity, intelligence boosting, augmentation of stupidity, building, destroying, investing, spending, gambling, saving, spoonfuls of happiness, bowls full of sadness, drunken idiocy, buzz killington, motor mouthedness, zip lippery, wetness, dryness, stickiness, cologne drinking, gum swallowing, pacing, racing, casing, mustiness, musky anus, behind smell, jock rot, foot boogers, math rodeos, spelling derbies, breakouts in hives nor breakouts in steemits, will be responded to, nor accounted for, nor attributed directly to the See Food Diet. No change will be made to program criteria based on any conditions or afflictions being associated with The Way of the See Food Diet, even upon a professional analysis and diagnosis of their direct correlation.
---
I assume you now see the obvious parallel this draws to The Way of the Samurai, that being, the first four words of the program's title.
---
On a completely unrelated note, my brother-in-law was kind enough to put his culinary skills to the test on some seafood that my family received as a gift from the Key Largo Fish Market in Florida. Warning: Foods may appear more delicious if hungry.
---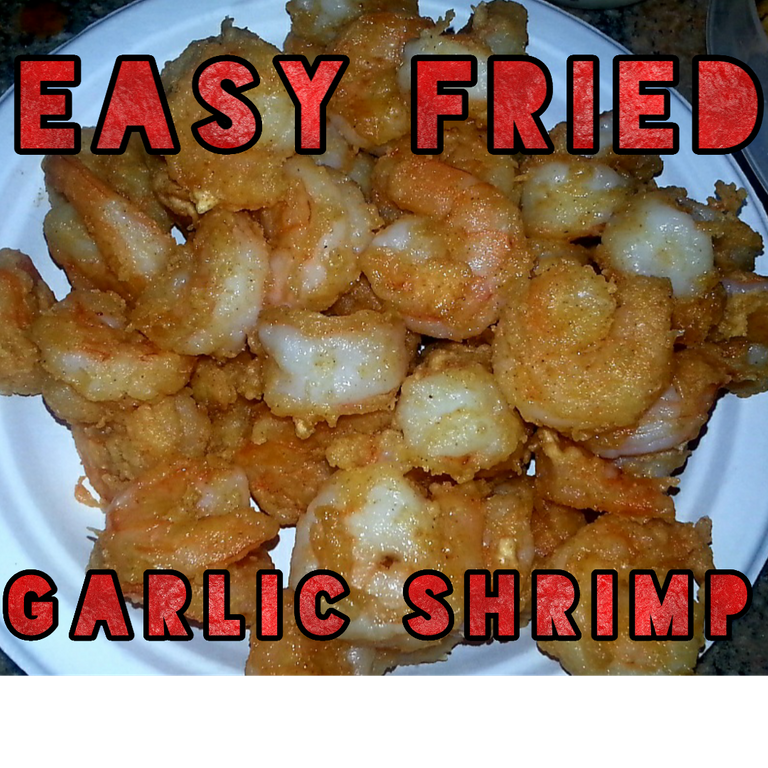 10 Mins
6 Ingredients
2 tablespoons soy sauce
2 tablespoons water
1 teaspoon white sugar
3 tablespoons vegetable oil
5 cloves garlic, minced
1 ¼ pounds large shrimp, peeled and deveined
Stir together soy sauce, water, and sugar in a small bowl. Heat oil in a large skillet over medium heat and cook garlic until lightly browned. Add shrimp in one layer and pour soy sauce mixture on top. Cook until shrimp are pink, 2 to 3 minutes per side. If your skillet is not large enough, cook shrimp in 2 batches.
---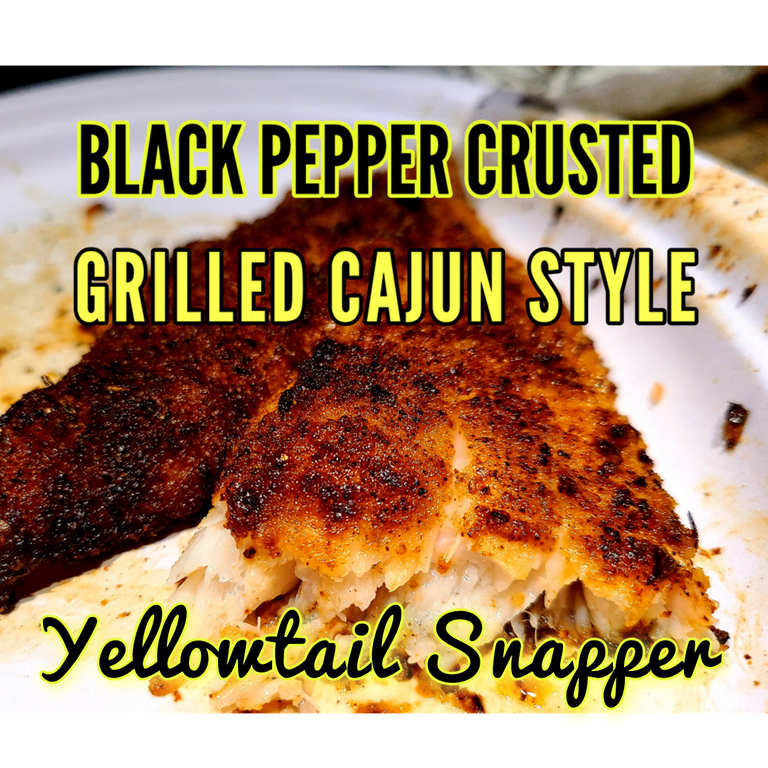 1 Hour
7 Ingredients
4 6-oz yellowtail snapper fillets
4 tablespoon soy sauce
2 garlic cloves, minced and mashed to a paste
4 teaspoon fresh lemon juice
2 teaspoon sugar
8 teaspoon coarsely ground pepper
4 tablespoon olive oil
In a baggie, combine soy sauce, garlic, lemon juice, and sugar well. Add fish, coating well and let marinade in fridge 30 min.
Remove fish from bag, discarding marinade, and pat dry. Press 2 t of pepper into each fish coating thoroughly.
In a heavy skillet heat oil over medium heat until hot but not smoking; saute fish 2-3 min on each side.
---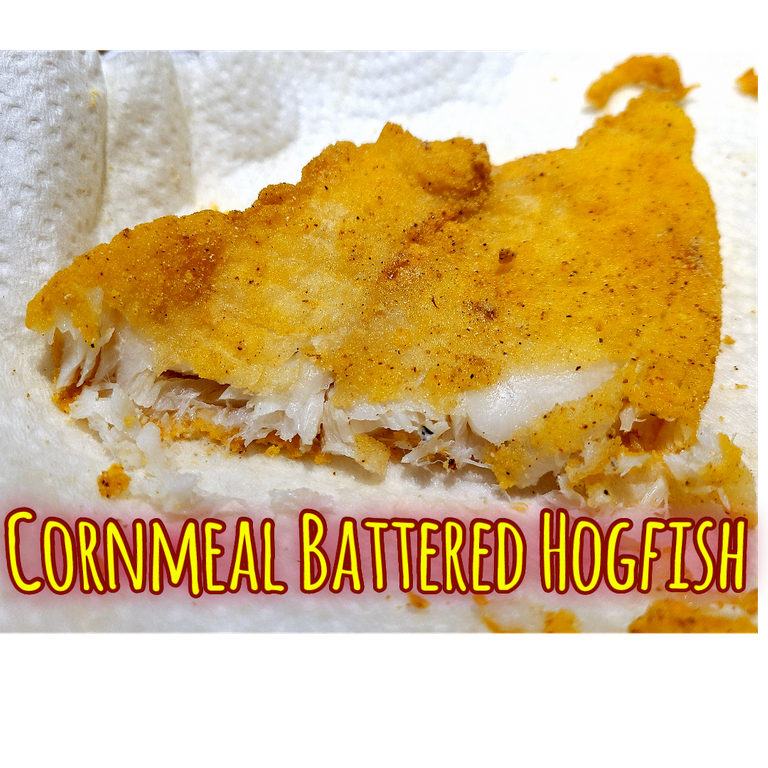 45 Minutes
11 Ingredients
2 lbs fish fillets
1/2 cup all-purpose flour
1/2 cup milk
1 egg
1 tablespoon sugar
1/2 teaspoon salt
1/2 teaspoon paprika
1/4 teaspoon cayenne pepper
1/4 teaspoon oregano leaves
1/2 cup yellow cornmeal
1/2 cup vegetable oil
In 9" pie pan stir together all ingredients except cornmeal, fish and oil. On waxed paper place cornmeal, dip fish into batter, coat both sides of fish with cornmeal. In a 10" skittle heat oil until hot.
Place 3 or 4 fish fillets in hot oil. Cook over med heat until golden brown. Turn and continue cooking until golden brown and fish flakes with a fork. Repeat with remaining fish, place fried fish on paper towel to drain any excess oil.
---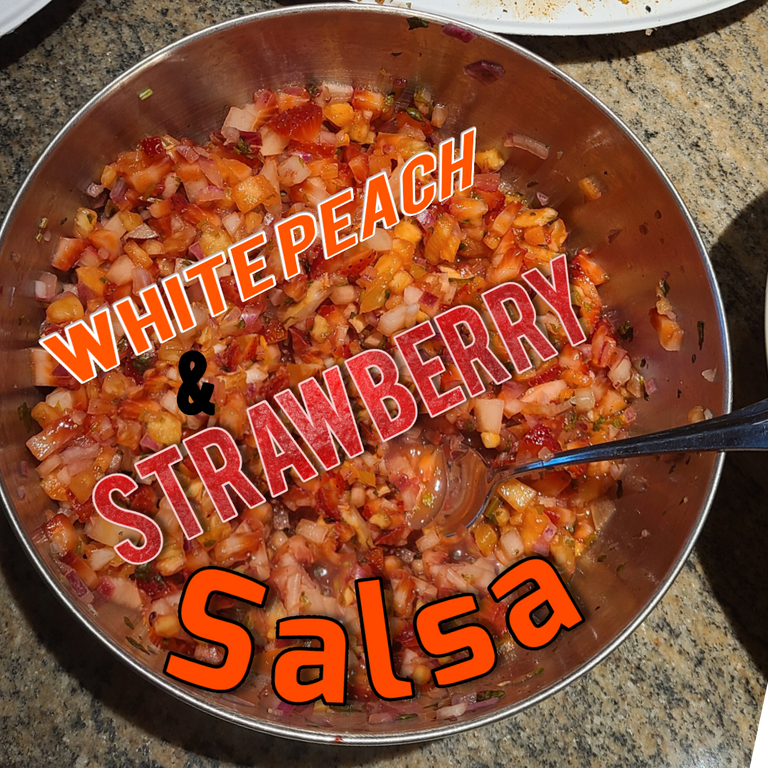 15 Minutes
7 Ingredients
3 cup diced onion (about 1/4 cup)
2 Jalapenos, large
10 Mint, leaves
1 white peach, large
12 Strawberries, (diced (about 1 pint)), large
1/2 tablespoon lime juice
Salt (as needed)
Chop all the ingredients (hold salt) and toss them in a large bowl. Add the lime juice. Stir it all together, gently mix it. Now add salt to taste. Typically only a few pinches is needed.
Note: The salsa paired well with both fish entrees.
---
ABV: 7.5%
Hops: Bravo, Chinook, Mt. Hood, Nugget, Cascade, Citra
Grain: Crystal, Munich, Pilsner
---
Bon Appetit!
---