2023, February 17th
This day shall be remembered as the day when HIVE made its first official appearance in India.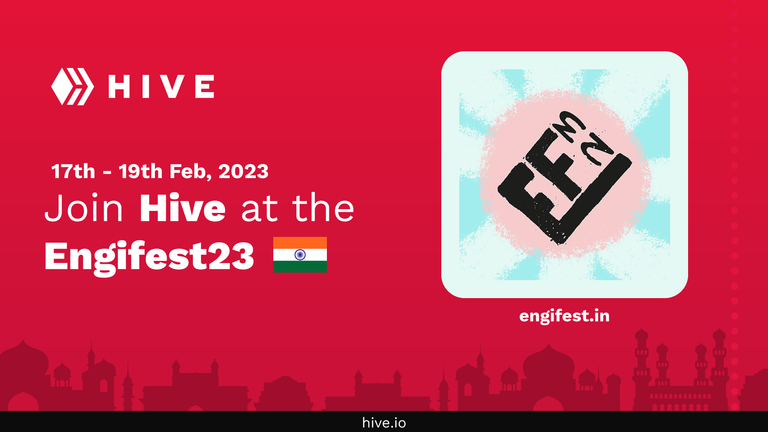 Here's everything that happened :
---
HOW IT ALL BEGAN
DTU (Delhi Technological University), formerly known as DCE (Delhi College of Engineering) is one of the most prestigious colleges of India and here's where HIVE made it's first mark.
I was presented with an opportunity to become one of the sponsors of DTU's annual cultural fest, ENGIFEST '23. I felt that this chance would be better utilized if HIVE chain was promoted instead of publicizing MuTerra, my gaming project (@muterra).
ENGIFEST was just 4 days away when I got to know about the sponsorship, so I immediately contacted @guiltyparties for any kind of assistance that could be provided by HIVE to make this happen and I was showered with every kind of help one could possibly think of.
---
THE PLANNING
Every year, ENGIFEST witnesses a footfall of over 100,000 college students from all over New Delhi, capital of India. With just 4 days in hand, we had to make the best out of it.
Designs for HIVE posters and standees were made and printed to put up on strategic locations around the DTU campus.
HIVE Stickers were printed out to engage with the youth.
Slides and brochures were made to inform everyone about HIVE blockchain
---
HIVE MAKING NOISE IN ENGIFEST '23, INDIA!!
The first two days of the 3 day event went into spreading information about HIVE. This was achieved through emcees talking about HIVE in between performances and directing the audience to me at the information kiosk where I was there to answer any kind of enquiries about HIVE.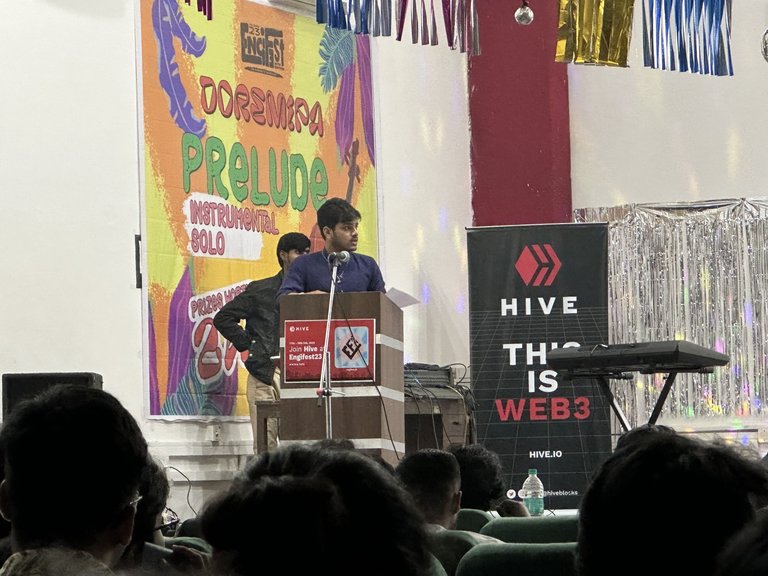 There were many performances that happened and HIVE standees were always present on stage to catch everyone's attention and generate curiosity.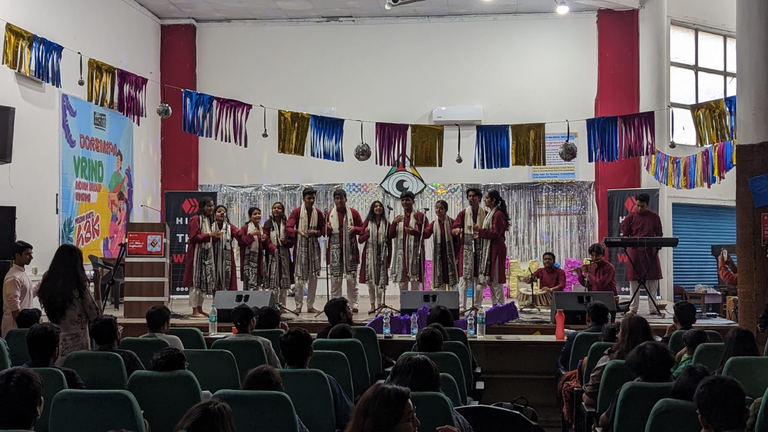 Certificates and mementos were given out to the winners and the judges respectively which had HIVE logo on them :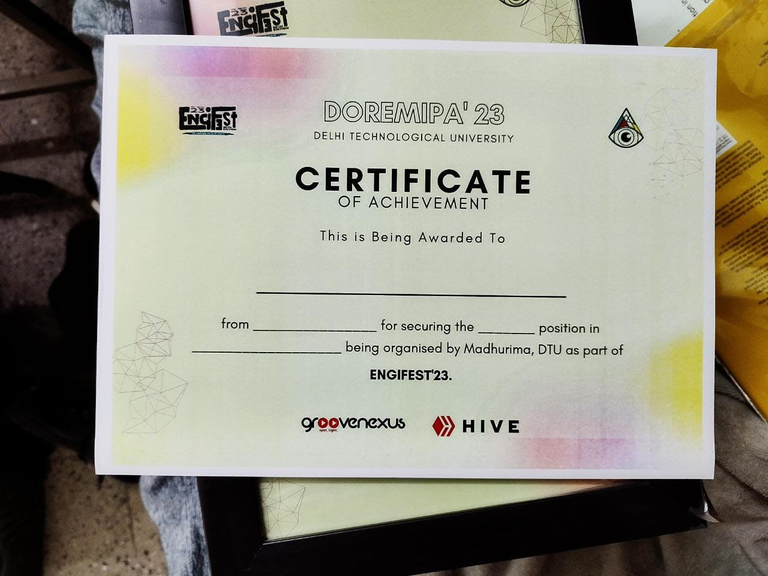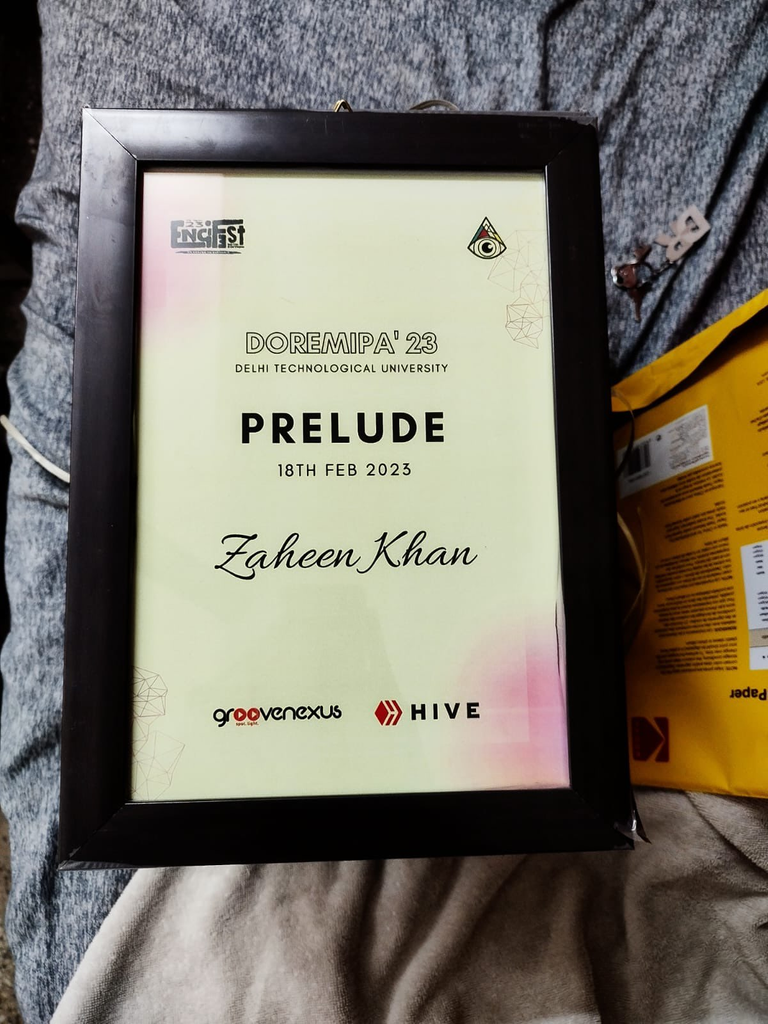 HIVE stickers were handed to anyone and everyone who showed interest in HIVE. Students were seen putting these stickers on their clothes and mobile covers and I even saw a couple of students sticking these stickers on their faces!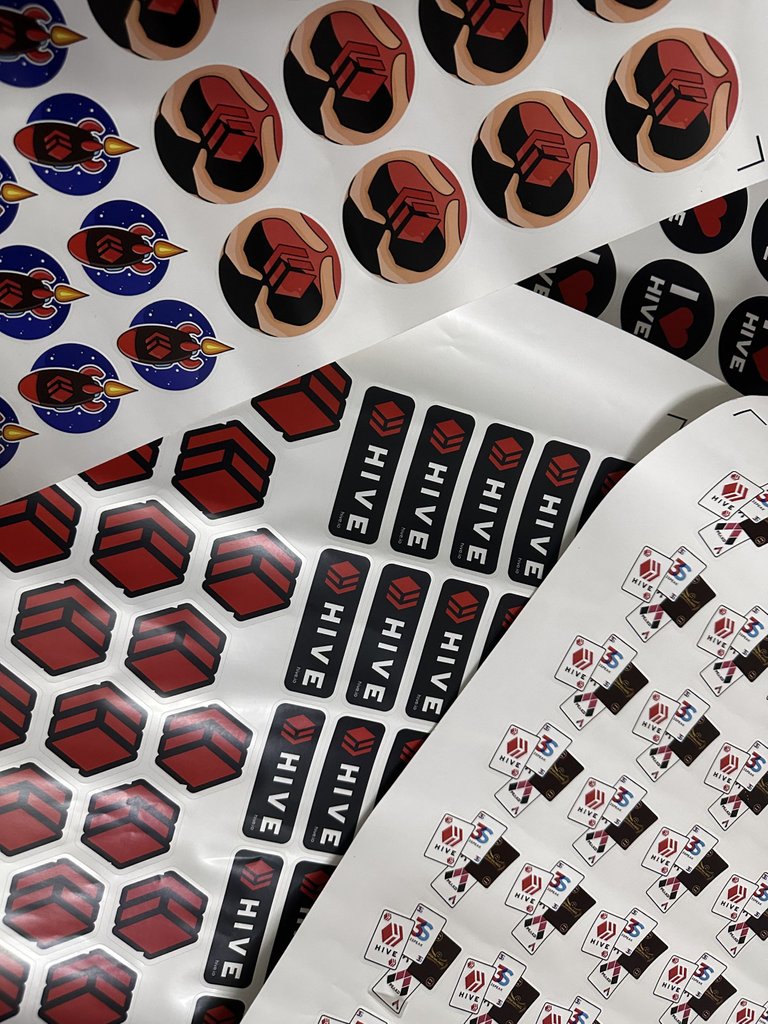 And finally on the last day of ENGIFEST '23, the third biggest stage of the festival was given to us for HIVE promotion. From 10 AM in the morning till 10 PM at night, the stage had performances which comprised of popular bands and known artists. HIVE standees adorned the stage the whole time. A minimum of 60,000 people were present at any given time during the performances.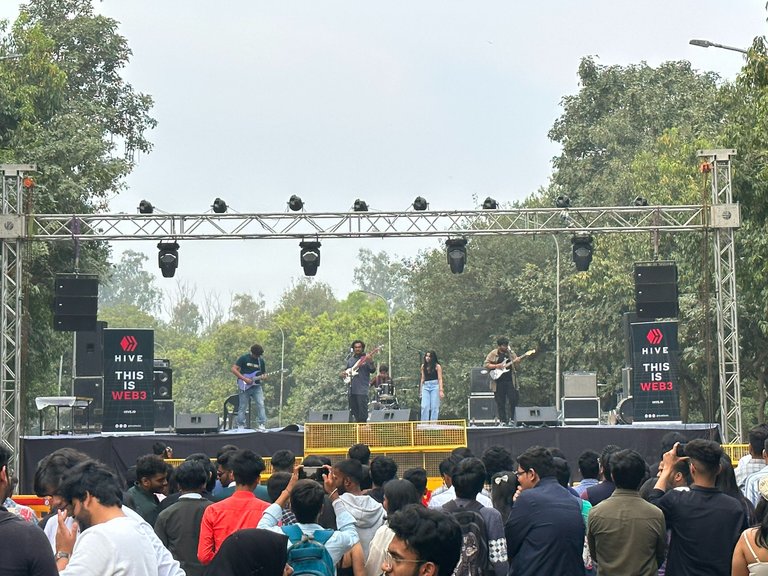 ---
OUTPUT
A great number of college students were exposed to the HIVE logo for a very long time. Thus, giving HIVE chain good publicity.
HIVE logo should have been imprinted on the minds of the attendees and if not that, at the very least it must have generated curiosity in them about what HIVE is and why it was being displayed everywhere.
If the HIVE chain starts publicizing in Delhi colleges, there will surely be someone now who would have heard of HIVE because of this event.
---
HIVE's NEXT STEP IN INDIA
I look forward to how HIVE spreads its wings in India. I have suggested conducting workshops and seminars in Engineering colleges and make use of the huge untapped potential of India's young mind.
Targeting engineering colleges and encouraging students to develop on HIVE will become a great asset for us and will help HIVE reach new heights!
---
CONCLUSION
I would like to thank @guiltyparties for being super supportive and providing all necessary things for the event on such short notice. Special thanks to @muterra and @valueplan for sponsoring the event and helping HIVE grow.
ENGIFEST '23 proved to be a very special occasion for me not because of the festivities but because I got to play a small part in it. I hope to see new developments of HIVE in India soon.