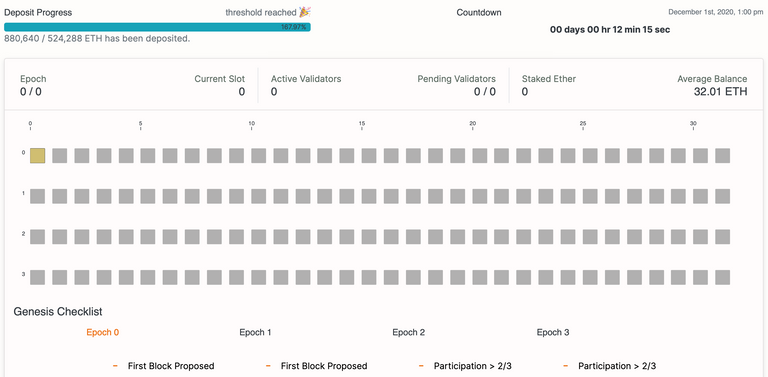 At the moment of writing, the ETH 2.0 beacon chain, about I wrote yesterday, was ready to go live and oversubscribed (meaning there was more ETH deposited on the smart contract than necessary to move the chain). The oversubscription rate was a bit over 167%.
Theres is less than half an hours left until it goes live.
If you're curious, have a look a this: Beacon Chain.
Congrats to the devs and hardcore believers!
---
I'm a geek, blogger and ultrarunner. You can find me mainly on my blog at Dragos Roua where I write about productivity, business, relationships and running. Here on Hive you may stay updated by following me @dragosroua.


---
Wanna know when you're getting paid?
I know the feeling. That's why I created hive.supply, an easy to use and accurate tool for calculating your HIVE rewards
It's free to use, but if you think this is a useful addition, I'd appreciate your witness vote.
Thank you!