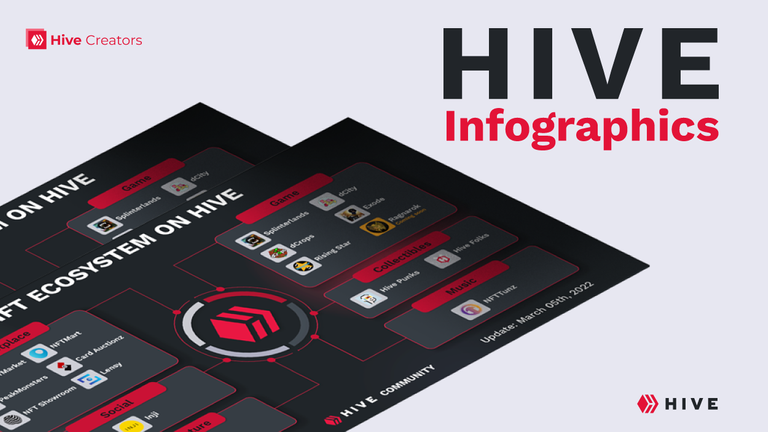 Hive blockchain infographics
We are in the anniversary week of Hive, and it is timely to find information that we can disseminate, it is the moment to share with you these three infographics that allow us to visualize: the comparison between Hive and other blockchain in terms of transaction speed, the NFT ecosystem of the Hive blockchain and the comparison of Hive and Web2 social networks.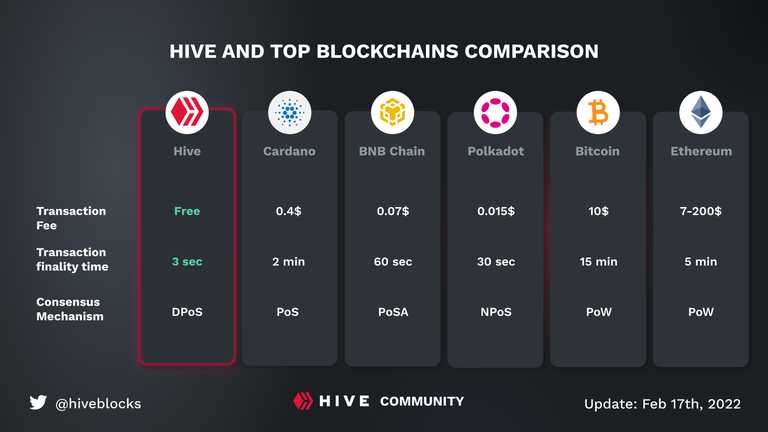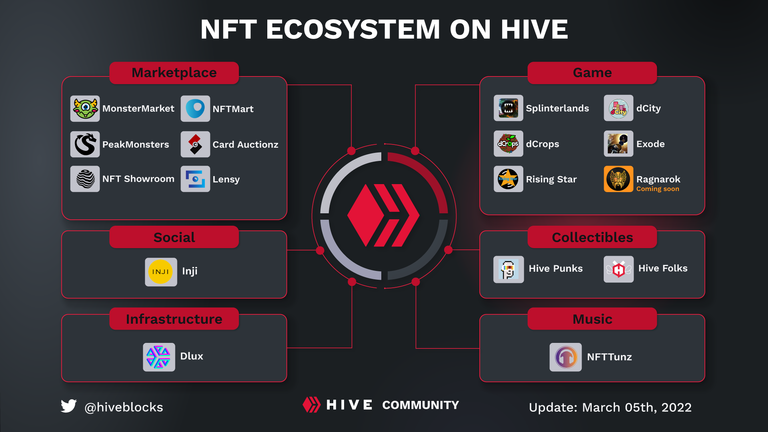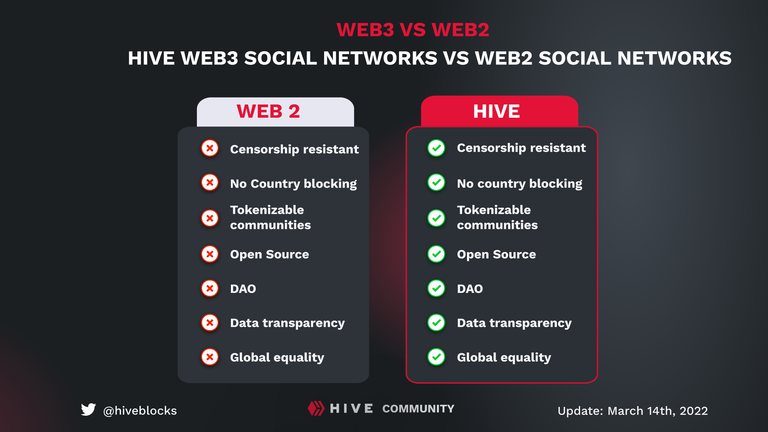 @enrique89 and @samgiset designed the infographics, and @guiltyparties reviewed it.
We want to thank you for their collaboration @guiltyparties
We want your constructive feedback to improve.
After the feedback we will make another post sharing the infographics in high quality so they can be shared.
We look forward to your comments.
The rewards in this post go to @samgiset, the creator of all these infographics.
---

Twitter