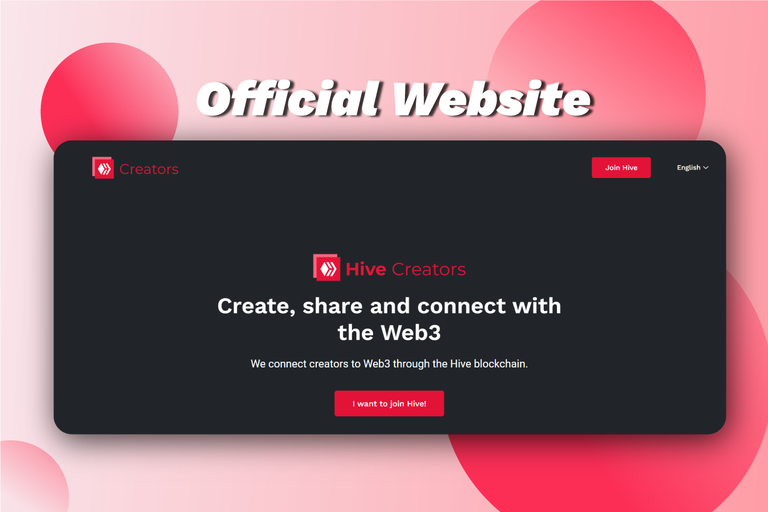 Hi Hivers,
We are happy to announce that our official website is now available to the public and is in beta version, as it will continue to develop and fulfill our vision.
The website is very simple and we think that this style is perfect to attract people who do not know Hive and that we can use it as a landing page for paid advertising on Facebook ads and Google ads.
During this initial phase of this website, it will only function as a landing page.
Why Hive Creators website?
To attract new Hive users and connect them to the Web3
To measure the results of paid advertising, which we do in different media.
To guide new users
To index content and contribute to the SEO of Hive.
To show the activities of Hive Creators.
What are the next steps on the Hive Creators page?
Create a virtual academy to teach about Hive
Create educational resources for people to connect with Hive.
A portfolio of key activities of the Hive Creators project, such as marketing and advertising.
We are waiting for feedback from the Hive community, so we can improve the website, and soon we will be able to create the first update.
The website is in English and Spanish, we hope to add new languages like Italian in the near future.
We are working on other websites and soon they will be ready for the community to visit.