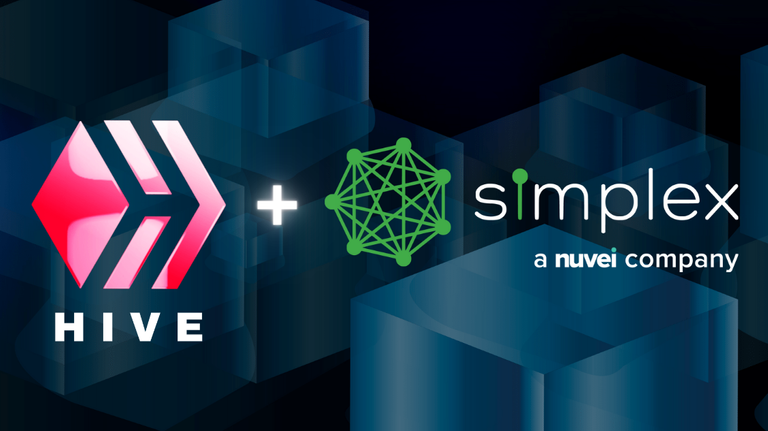 Hive believes that flexibility in trading is paramount, with options for an increased access to HIVE from all over the world. To make this happen we're building bridges everywhere we go.
To support this vision of global accessibility, we are happy to announce that HIVE is now listed on Simplex. Buying HIVE using your local currency is now simple and straight-forward.
About Simplex
Simplex, part of $15 billion company Nuvei, is the fiat/crypto infrastructure for the entire world. An EU-licensed financial institution, Simplex aims to change the status quo of the current crypto markets by providing simple, seamless, and secure channels to convert over 110+ fiat currencies to 120+ cryptocurrencies. Simplex already empowers its vast network of partners to accept a wide range of payment methods, including Visa, MasterCard, Apple Pay, SWIFT, SEPA, and more.
Buy HIVE
Go to Simplex and click 'Buy Crypto'. That will take you to ChainBits where you can make your purchase using the currency of your choice.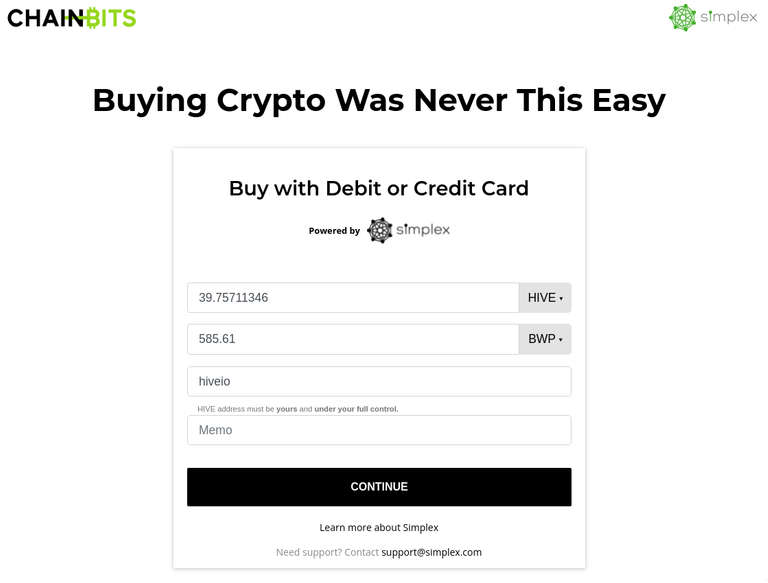 Another great partnership with awesome synergy!