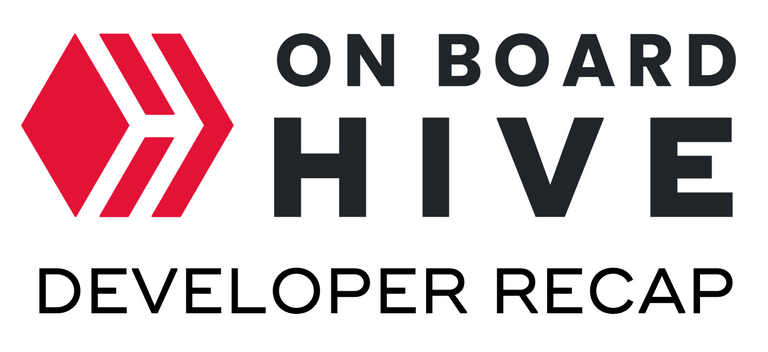 As you might know @hiveonboard provides a wide range of tools for 3rd party dApp developer in order to outsource the process of account creation and focus resources on the value the dApp brings to the ecosystem instead of a use-case which is already well implemented.
Since more and more tools have been added to this service over the last few month it's time to wrap up things and give you an overview of all those options available for developer.
Query Parameter
If you want to refer your user to hiveonboard in order to create an account just link them to one of the following URLs and provide those query parameter which fit your needs.
Base URL: https://hiveonboard.com
Learn Content URL: https://hiveonboard.com/what-is-hive
Account Creation URL: https://hiveonboard.com/create-account
dApp Overview URL: https://hiveonboard.com/discover-dapps
The following query parameters are optional and can be used on any of those URLs listed above:
| Query Parameter | Sample Value | Description |
| --- | --- | --- |
| ref | roomservice | Account Name of the Referrer using the Open Referral System. |
| account_name | new-hive-account | If supplied the account name for new user will be pre-filled. |
| redirect_url | https://peakd.com | User will be redirected to this URL immediately after the account is created and won't get forwarded to the dApp overview of hiveonboard. |
| creator | peakd | Preferred creator account. If you supply a creator instance to hiveonboard and enough account creation tickets are available the new account will be created by this account. |
| ticket | d0cd1c58-7e16-4397-a124-b7d08238f2f9 | Unique valid VIP Ticket Code. If supplied the user can skip the phone verification process and IP blocking is disabled. |
| debug_mode | true | Just for testing - use it to check out the flow (like URL redirect) without phone verification and actually creating an account. |
URL Example:
http://hiveonboard.com/?ref=roomservice&account_name=new-hive-account&redirect_url=https://peakd.com&creator=peakd&ticket=d0cd1c58-7e16-4397-a124-b7d08238f2f9&debug_mode=true
Create Accounts on your own using Hiveonboard
As mentioned above you can supply a creator account name which will result in the Hiveonboard backend to talk to your creator instance (if supplied to hiveonboard).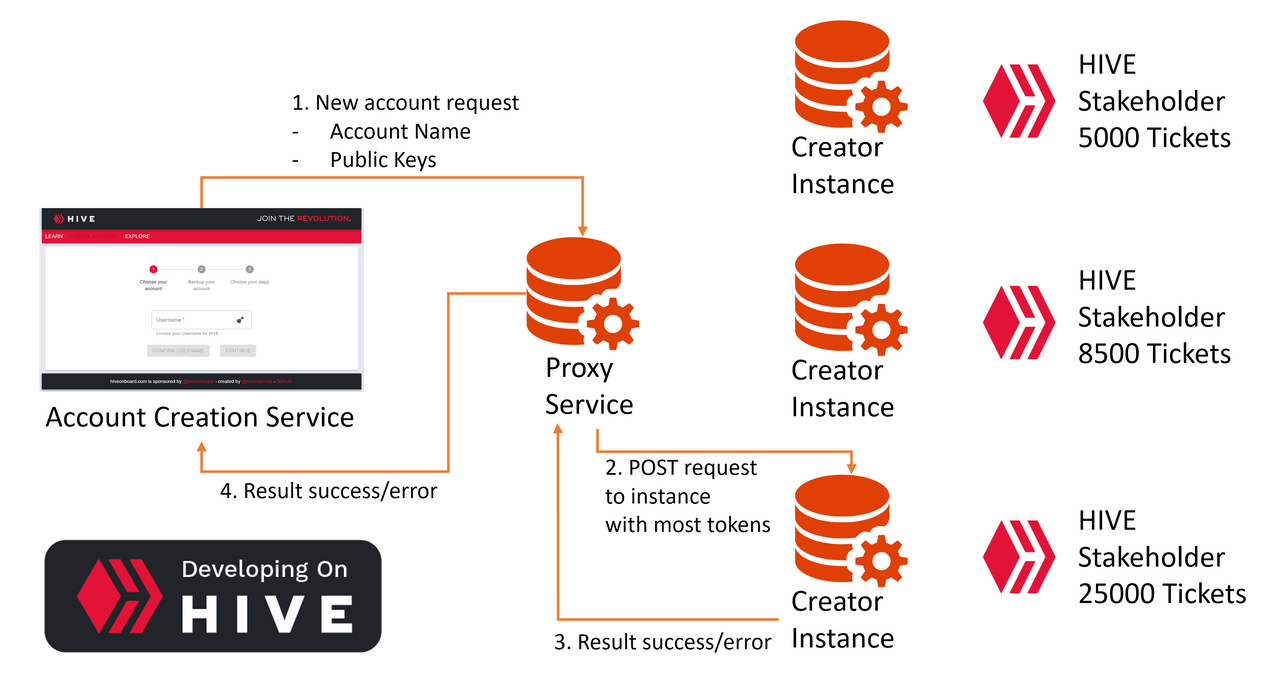 As you can see in this overview, a proxy service (in this case a serverless Node.js function) acts as a proxy between the account creation frontend and the Creator Node.js app which are in full control of HIVE stakeholders.
You can find out more about running a creator instance in this GitHub Repository or in this blog post.
Public API for Open Referral System Data
If you like to grab data around the Open Referral System, our public API could be interesting for you!
Important Note:
Data collected is not limited to accounts created by @hiveonboard - instead contains pretty much all data pulled from the chain, when people made use of the Open Referral System.
Base URL: https://hiveonboard.com/api
If you consider using this API please take a look at the Swagger API Documentation.
---
Last Update: 2020-07-23