Hi all,
Hive Witness back online
so after replaying for more than 36 hours, it is finally done, my witness is fully synced and already produced a block, a quite bumpy road that started with HF 26 seems to be over now :)
I know I most likely should not say this out loud, well lets see what else can go wrong.
As far as I know all others of my services are running smoothly currently so it seems I can go back into vacation mode, well until Monday anyways because all vacations are over at some point and so is mine :)
When the vacations are over ...
I already have some improvements for my Hive-Discord bot in mind, some of those I already programmed but haven't had the time to really put them onto production. It seems the vacation time refreshed my motivation to start creating some worthwhile services again, so once I get home I will hopefully have a little time to start integrating.
Here is a fresh picture from the palms outside my window shortly before sunrise this morning, a spectacular view if you ask me.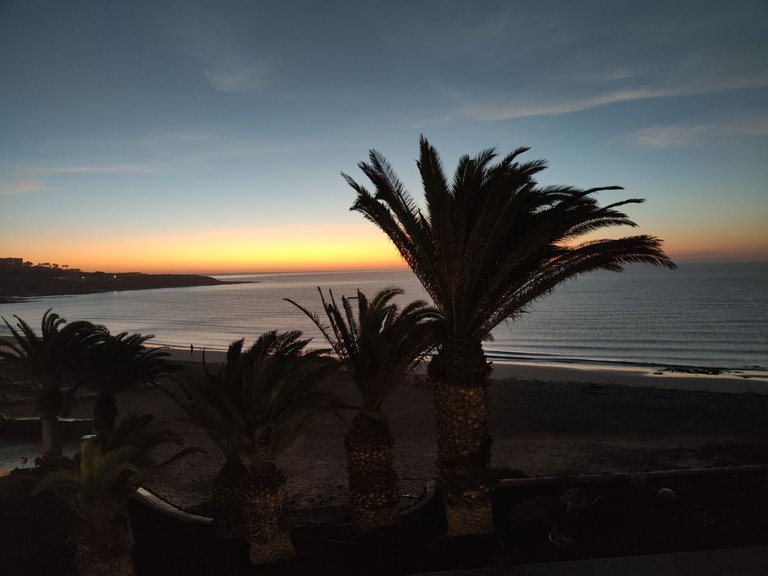 for me this never gets old...
Your
Jan