About a week I reported on the Slashdot and Sourceforge have compiled a list of "Best Decentralized Social Media Networks". Unlike my first post this time there was quite the feedback. Especially from the Blurt community.
And yes, I cross posted on all three platforms which gives quite the inside how the Blurt, Steem and Hive treat postings from small insignificant accounts. More about that later.
First the good news: Three of the top five places are now filled with Steem based blockchains: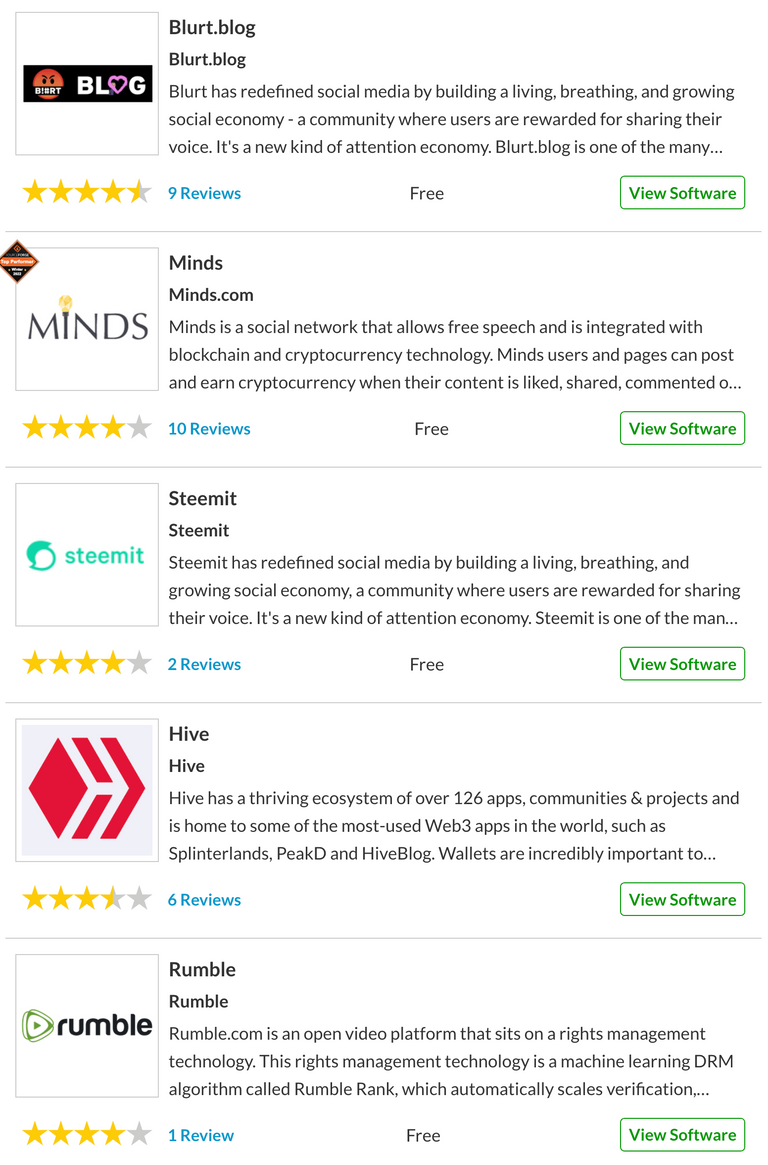 With Blurt on place one. And rightfully so. If you read the cross post on Steem or Hive this statement might surprise or even ager you but Blurt is the most welcoming of the three when it come to small insignificant accounts. You only need to take a look at my posting from last week:
SteemIt

Just the obligatory self upvote. And if you go down my list of posts you see that my recent EDC series did just as badly.
SteemIt also has one two reviews.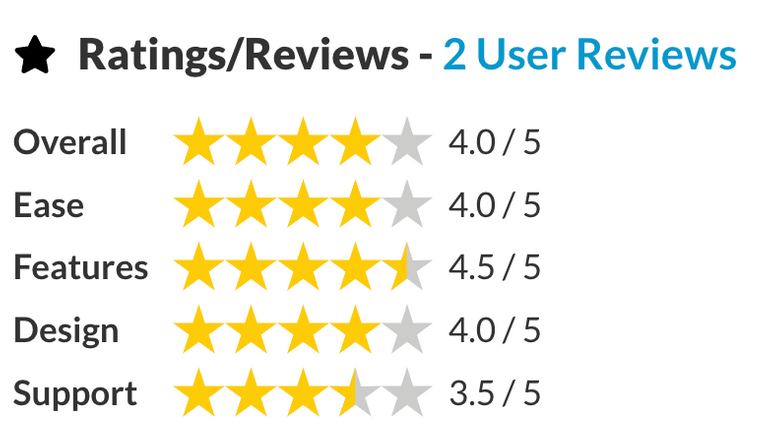 SteemIt is rather inactive since the fork — which is better then having downvote wars.
Hive

16 upvotes is quite ok and again matches what you find when you go down my lists of posts on Hive.
Hive has six reviews of which all mentioned the downvote wars on Hive either to warn users or to downplay them.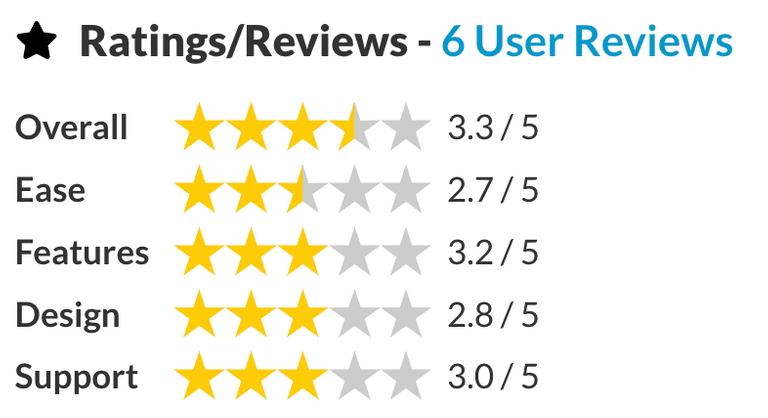 Blurt

26 votes and 15 comments. Which is significantly more then then what I usually get — so this might just be an outlier because I got a reshare.
Blurt has 8 reviews which are far less controversial then the Hive reviews. Only one bitter grape reviews.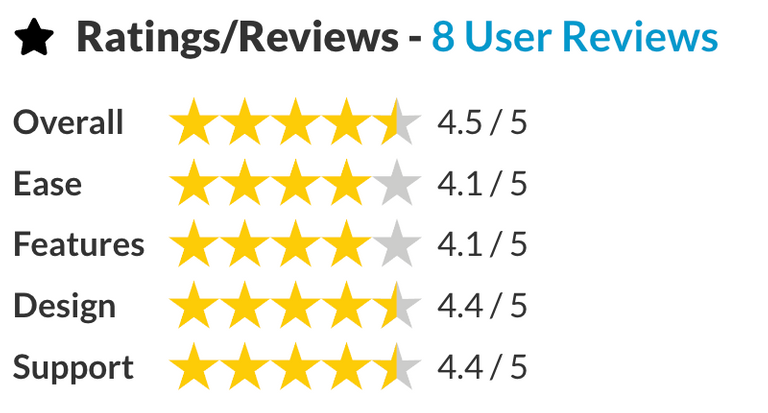 Since the Blurt and Hive forked of Steem I noted significantly less drama and politics on Blurt than on Hive. It's also of noted that drama died down on SteemIt itself as well.