There are different mode of administration of drugs and they include;
*orally e.g tablets, caplets, capsules, suspensions, syrup
*rectally e.g suppository (bisacodyl suppository, diclofenac suppository, annusol suppository )
vaginally e.g pessary (clotrimazole pessary, clotrimazole/ clindamycin pessary, clotrimazole/metronidazole pessary ,etc)
injections e.g intravenous(through vein) , intramuscular and subcutaneous( beneath the skin).
Giving of injections has the advantage of by passing first pass effect and having faster unset of actions but it requires the presence of skilled personnel to administer in order to avoid complications .
There are some things to look out for when administering injections.
When you are injections through the vein and you experience inflammation (swellings) at the site of injection, you should know that the injection is no longer entering the veins ie it has left the vein. The swelling is because of the resistance as it is trying to pass through the tissues. It also produces a lot of pain. Cold compress or mild pressure with dry cotton wool can help reduce the swelling.

It's expected that before you inject through the vein, you first aspirate, if you see blood in the syring ,then the injection is at the vein but if no blood, then it's not at the vein .

When giving intramuscular injection buttock, it should be given at the upper lateral quadrant not not the median position because blood vessels are likely to be found at the median position.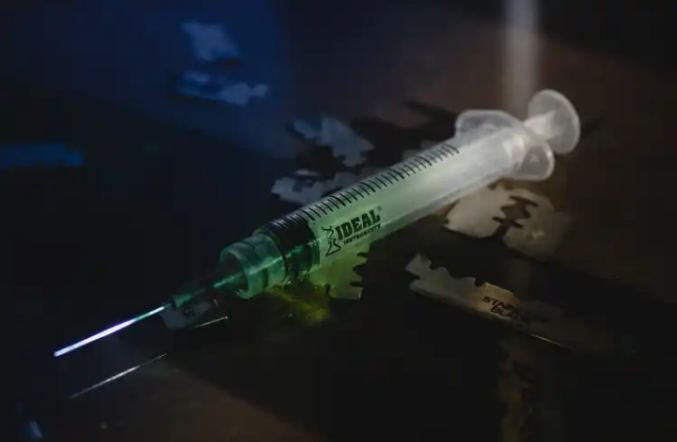 The needle used to withdraw the draw should be change to a new one before administration ,this is because using same needle would cause more pain at the site of injection.
Let me stop here. Hope we learn something from it.
MUCH LOVE
I WOULD REALLY APPRECIATE YOUR CONTRIBUTION.
IMAGE SOURCE
https://unsplash.com/photos/OBXW4k23-Oo