~~Español~~
La avena es un cereal rico en proteínas con aminoácidos, fibra y vitamina E, pero tiene mucho más que ofrecernos.
~~English~~
Oats are a cereal rich in protein with amino acids, fiber and vitamin E, but they have much more to offer.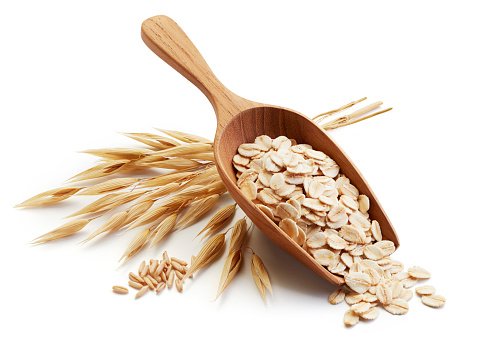 Fuente de Imagen
~~Español~~
La avena es rica en compuestos fenólicos, es decir tiene varias funciones fenol como acidos fenólicos y avenantramida, esta última tiene una variedad de actividades en nuestro cuerpo, -claro, la avena tiene 25 de ellas_ y la más potente es la capacidad anti inflamatoria, ayuda a proteger el corazón reduciendo citocinas proinflamatorias a nivel endotelial, también inhibe la proliferación del músculo liso lo que interfiere con la formación de arteriosclerosis, que son las placas de grasa que interfieren con el flujo sanguíneo en las arterias que puede llevar a un infarto.
También ayuda a regularizar la presión arterial, y por supuesto tiene una capacidad antioxidante que ayuda a neutralizar el daño a nuestro ADN y envejecimiento precoz.
Tiene carbohidratos complejos que ayudan a sentirnos saciados por mayor tiempo, es decir, no son carbohidratos malos. La avena es una aliada para combatir la obesidad, se puede consumir de múltiples formas, pero recomiendan prepararla cocida, siempre es recomendable cómprala 100% integral, orgánica y libre de gluten.
La avena es una aliada para combatir la grasa abdominal, la grasa en sangre, mejora la función hepática, protege nuestro hígado, ayuda a combatir los procesos metabólicos.
Inclúyanla en su dieta.
~~English~~
Oats are rich in phenolic compounds, i.e. it has several phenol functions such as phenolic acids and avenanthramide, the latter has a variety of activities in our body, -of course, oats have 25 of them- and the most powerful is the anti-inflammatory capacity, It helps protect the heart by reducing pro-inflammatory cytokines at the endothelial level, it also inhibits the proliferation of smooth muscle which interferes with the formation of arteriosclerosis, which are the fatty plaques that interfere with blood flow in the arteries that can lead to a heart attack.
It also helps regularize blood pressure, and of course it has an antioxidant capacity that helps neutralize damage to our DNA and early aging.
It has complex carbohydrates that help us feel satiated for a longer time, that is, they are not bad carbohydrates. Oatmeal is an ally to fight obesity, it can be consumed in multiple ways, but it is recommended to prepare it cooked, it is always advisable to buy it 100% whole grain, organic and gluten free.
Oatmeal is an ally to fight abdominal fat, blood fat, improves liver function, protects our liver, helps fight metabolic processes.
Include it in your diet.