💉 Flew Shot April 2️⃣0️⃣2️⃣1️⃣ 04/09 Friday Hive Blog Post - JP Steinberg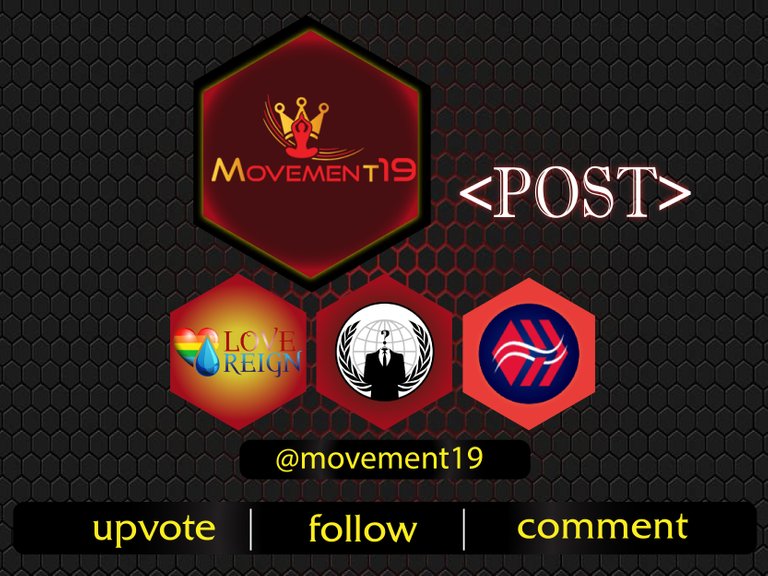 ---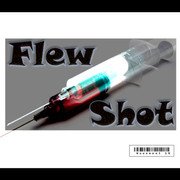 Flew Shot is the title of my serial posts about whatever random things a g'won. From writing about blogging to promoting my podcasting career, curating music & art to writing about sociopolitical issues, I'll create one of these at least weekly, often more. I will also sometimes use specific tags and communities for these posts.
---

---
Friday goings on.
Finally, something to post about that's not me bitching about how crazy life is. As I have announced before, the Love Reign Tiny Habitat is officially fasilitating and hosting a
#ZeroWaste
group every Friday afternoon at
NuGen International
in
#Loxahatchee
#Florida
.

The group begins at 4PM and should run about an hour. It is open to the public; we only ask for a suggested five dollar donation to support the venue and cover our expenses. We are considering this part of the venue's Adult Education Series, but it is always family friendly. We will likely stream the sessions live, for now it will be on
#Instagram
. That's an easy method to stream from my phone and IG will record and save it on my profile for all to see. I feel this is an important issue that should be accessible for anyone to participate. We will welcome engagement by way of comments and your own content and posts. Feel free to tag us on any platform.

I do feel this regular event should come with a disclaimer. Tackling our environmental issues is a many tiered process that will force us to examine our own lifeways, styles, practices and habits. It will force us to understand things we were taught as children and young adults and allows us to better understand how certain things work and the impacts our decisions and behaviors have on ourselves, our loved ones and the environment. For many, it can be bring up some uncomfortable thoughts and feelings. Which is why I feel strongly that this should be approached more so as a support group than anything else. We have the science, we know the problems and I believe, for the most part, we are aware of many solutions. Putting it all together and into practice is the hard part. But it's not impossible and that is what Love Reign aims to show you. We have endured much of the trials and errors of a typical American family's journey towards a zero waste lifestyle. And although our practice is not yet perfect, we've managed to come a long way despite many of the obstacles those of us in the lower socioeconomic brackets encounter.

So, we understand that the beginning stages of such a radical transformation can be difficult. And that is why we are offering our own experiences as a way to help ease peoples' concerns and anxieties and hopefully and some sort of inspiration and a loose model. I don't think there's a right and a wrong way per se, everyone will find things they are comfortable with and practices that are better suited for them than others. Some will wish to rip many band aids off right away, some will study and learn and take their time with baby steps. Either way, we want this process to as painless as can be, and we offer no judgement nor criticism, only advice and support. And we are open to the notion that we will learn from you as well; while some may look to us as experts, we look to you as peers and wish to make some new friends along the way.

A warm welcome to a new Hive blogger.
I've mentioned my wife, Mary (
@funschoolers
), on the blog many times before. If you caught yesterday's episode of Post Up you had a chance to meet her and take a look at her
#introduceyourself
post
on Hive. I hope you enjoy her blog as she incorporates Hive into her regular repertoire of social media content creation platforms. It's taken her some time to get the hang of Hive and she's still a teensy weensy little plankton here, but with our support her account will grow and I know she will be resourceful with her Hive as well as reciprocate the support to all of you. Next person I'm looking forward to onboarding is my friend from Pakistan,
Muhammad Usman
, an incredibly talented graphic designer whom
@samrisso
met via
#Fiverr
a while back.

Lastly, but certainly not least.
Every Friday, after the zero waste group and after we've had some dinner, we will be setting up the
#solartinysound
2.0 and spinning dance music well into the night. We've got a rotation of world-class DJs playing sets filled with some of the most current upfront tunes in the genres of House, Drum and Bass and Hip Hop. This event is open to the public and family friendly. There is no cover, we only ask for donations to support the venue and cover our expenses. It is BYOBeverage, we ask that you refrain from bringing any drinks in singe use plastic. We have a large firepit and welcome drum circles. We would love to see your flow arts and any other art you'd like to create while at the party. There is a consignment shop on the premises and you can pick your own veggies at the farm. They also grow and sell top quality organic hemp and hemp products. Dress for mosquitoes, this is South Florida.
---

We are currently running a delegate-a-thon with a goal of reaching ONE MILLION HIVE POWER. The HP will be used to reward all of he participants on Post Up, our weekly live curation podcast on @msp-waves. The links below will take you to hivesigner, a secure way to delegate your HP to any user. You can delegate for as long as you wish, for it to be effective we ask that you do so for at least a month.
| 100 | 200 | 300 | 400 | 500 | 1000 | 1500 | 2000 | 2500 | 5000 |
After clicking the link check the value, you may change it to any amount you desire. Enter your Hive username and use your Private Active Key to delegate. Please be sure to leave at least 50 HP in your own account. Also, new delegations override any old ones. If you need help feel free to leave a comment or contact us on Discord - Movement19#0266.
---

---
You can follow me on most major social media.




Follow @msp-waves for awesome weekly podcasts.
---
#vaccinescauseavianflew 💉