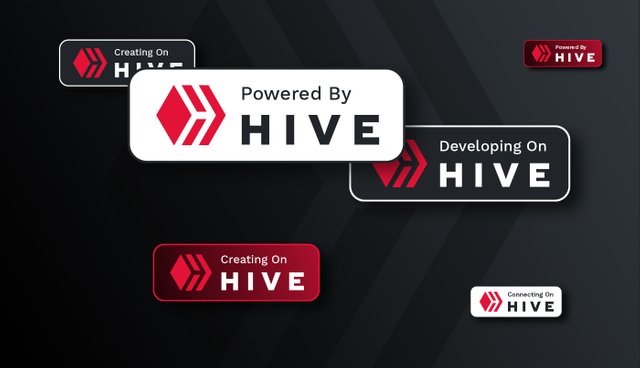 I'm re-designing all the assets that I had created for Steem.
Splinterlands is still my top priority. And I'm sure there's still plenty of work yet to do in polishing up Keychain. And I wouldn't be surprised if I needed to participate in the creation of the Hive version of Steem Engine.
But in between all that, I'm gonna squeeze in some time to re-brand the Steemstyle store (new name will be Blockstyle). You can expect lots of cool Hive branded stuff!
I'm also doing the same thing with Steem Studio (which provided free Steem assets for design and marketing). That site will transition to become hivebox.io
For Hivebox, I intend to provide lots of different "kits". Each of these kits will be a ZIP file full of specific assets for supporting Hive.
The first kit is the BADGE KIT!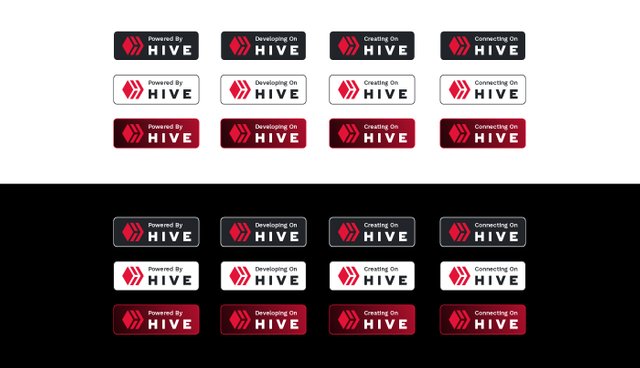 Since I don't have the website set up yet, I'm just sharing it to you directly from this post. That way, you guys can start using them ASAP!
I'll make more posts with free stuff as additional Kits are created. You can expect stuff like Wallpaper Kits, Social Post Kits, Icon Kits, whatever.
If there's enough support for things like that, maybe I'll submit a Hive proposal. I can grab a couple of designers and make sure the folks who are championing Hive to exchanges, social media, and the press have a steady stream of assets to support the cause. Whether it's a white paper, a Twitter graphic, or a partnership proposal, it's important that the Hive community puts forth a consistently high class, professional face to the world.
We'll see what happens.
In the meantime, enjoy this first Kit!

Hive On, people!