NFTMart welcomes dCrops (@dcrops) to our marketplace.
You can now buy, sell, and transfer dCrops NFTs on NFTMart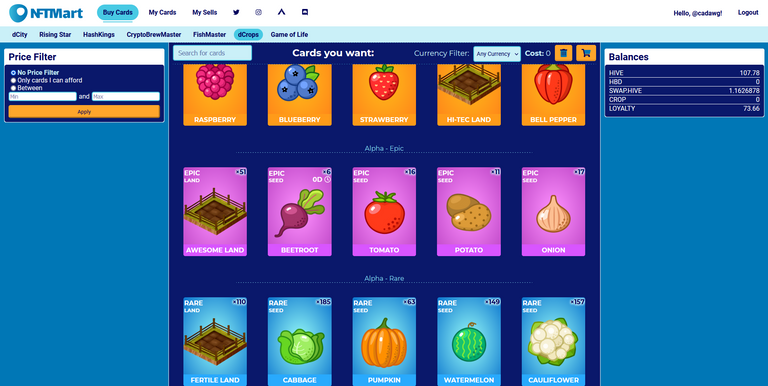 What is dCrops?
dCrops is a farming game built on Hive and uses Hive-Engine NFTs. The premise of the game is simple. Players plant various seeds in their plots, harvest them when they mature and sell them to get a share of the reward pool.
Taken From dCrops' Alpha Blog Post
About NFTMart
NFTMart is Hive's one stop shop for buying, selling, and transferring NFTs. Currently supporting @dcitygame, @risingstargame, @nftgameoflife, @fishmaster, @dcrops, @hashkings, and @cryptobrewmaster - expect to see more in the future!