The @badcrypto podcast is organizing what is aruably the most ambitious cryptocurrency and blockchain related series of conferences of 2020 and it is our chance to help our HIVE Blockchain get representation in the form of a speaker.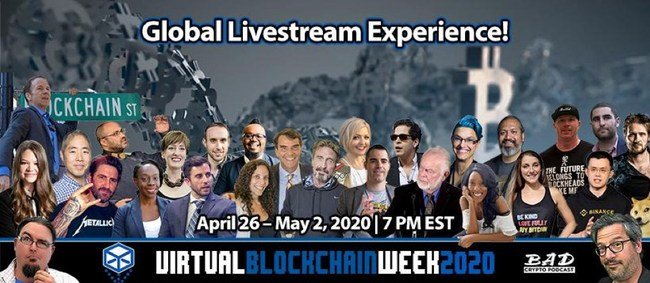 We are asking the Hive community to help us make some noise in Social media (especially Twitter) to let the @badcrypto team know how much we want to see Hive up there in the Speakers Hub.
Currently, Hive is one of the most talked about topics regarding Cryptocurrency in the alternative and social media sphere.
There is so much we need to share about our Blockchain, our history, our goals and values and the Birtual Blockchain Week is the perfect place to do so.
Help Hive get a spot as speaker in the Virtual Blockchain Week
All you have to do is follow these simple steps:
---
---
That's it! You've done your part to help our Blockchain get the recognition and visibility it deserves!
Bonus: Leave a comment here with your Tweet and get recognized as one of the accounts who is giving everything to help our chain, perhaps some other users will give you a vote!