I have made two new themes for Hive-Now.com :-)
You can now use the tool in a Hive style.
Hive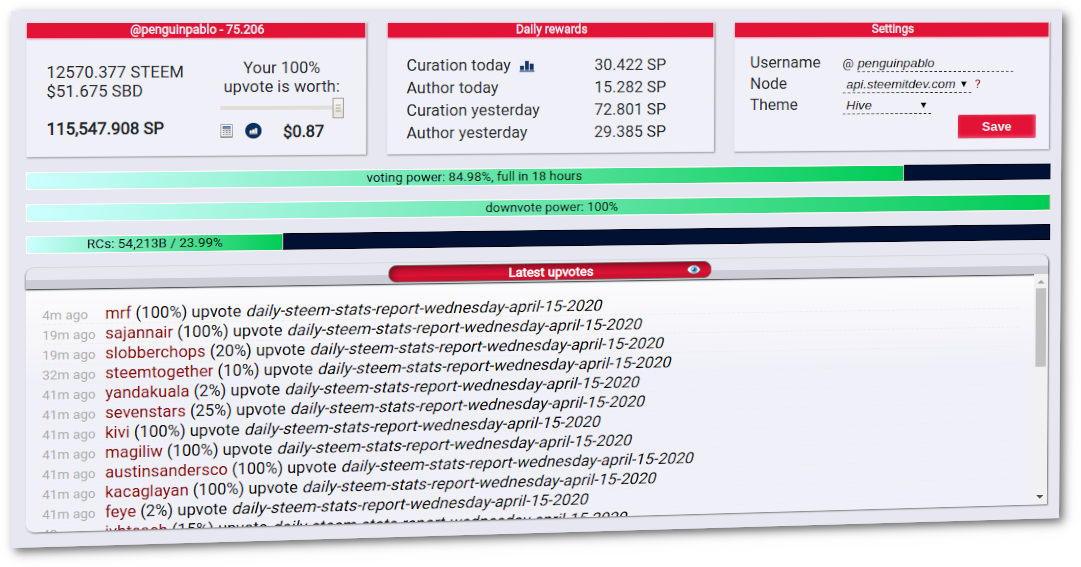 Hive Dark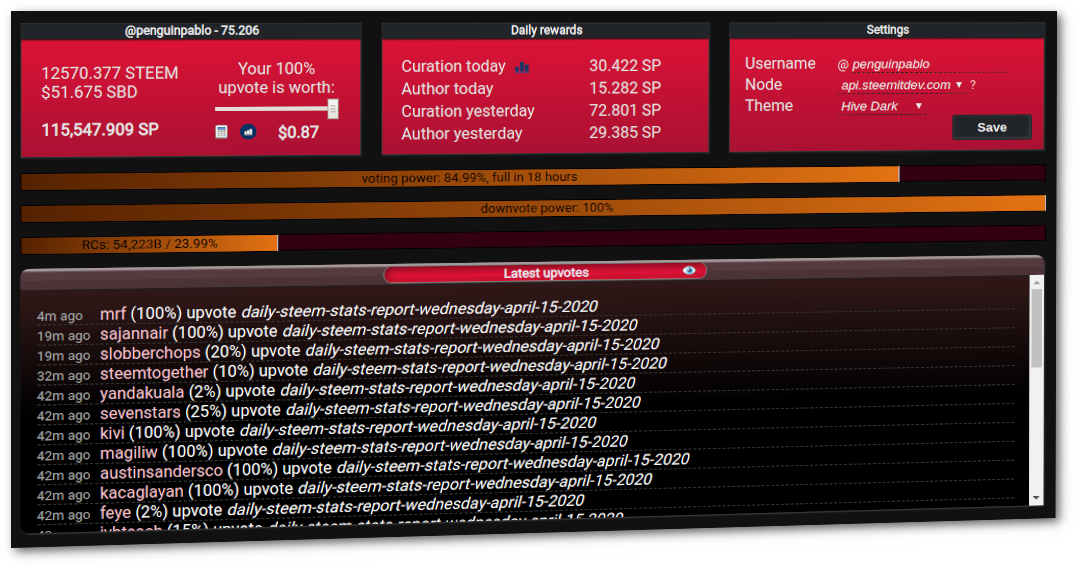 How to use Hive-Now?
Visit https://hive-now.com
Enter your Hive username under 'Settings'.
Choose a theme you like and click 'Save'.
Enjoy your stats :-)
Please clear your browser's cache if theme 'Hive' does not show up.
---
Visit my websites:
HiveBlockExplorer.com - Hive-Now.com - CoinMarkets.today
¯\___(ツ)____/¯ Follow me @penguinpablo