Staking has been one of the common feature in the decentralized finance system. In lay man understanding, we say, staking is an act of saving your digital assets (crypto) in a system or platform with an expectation to receive interest on it for the duration of saving it.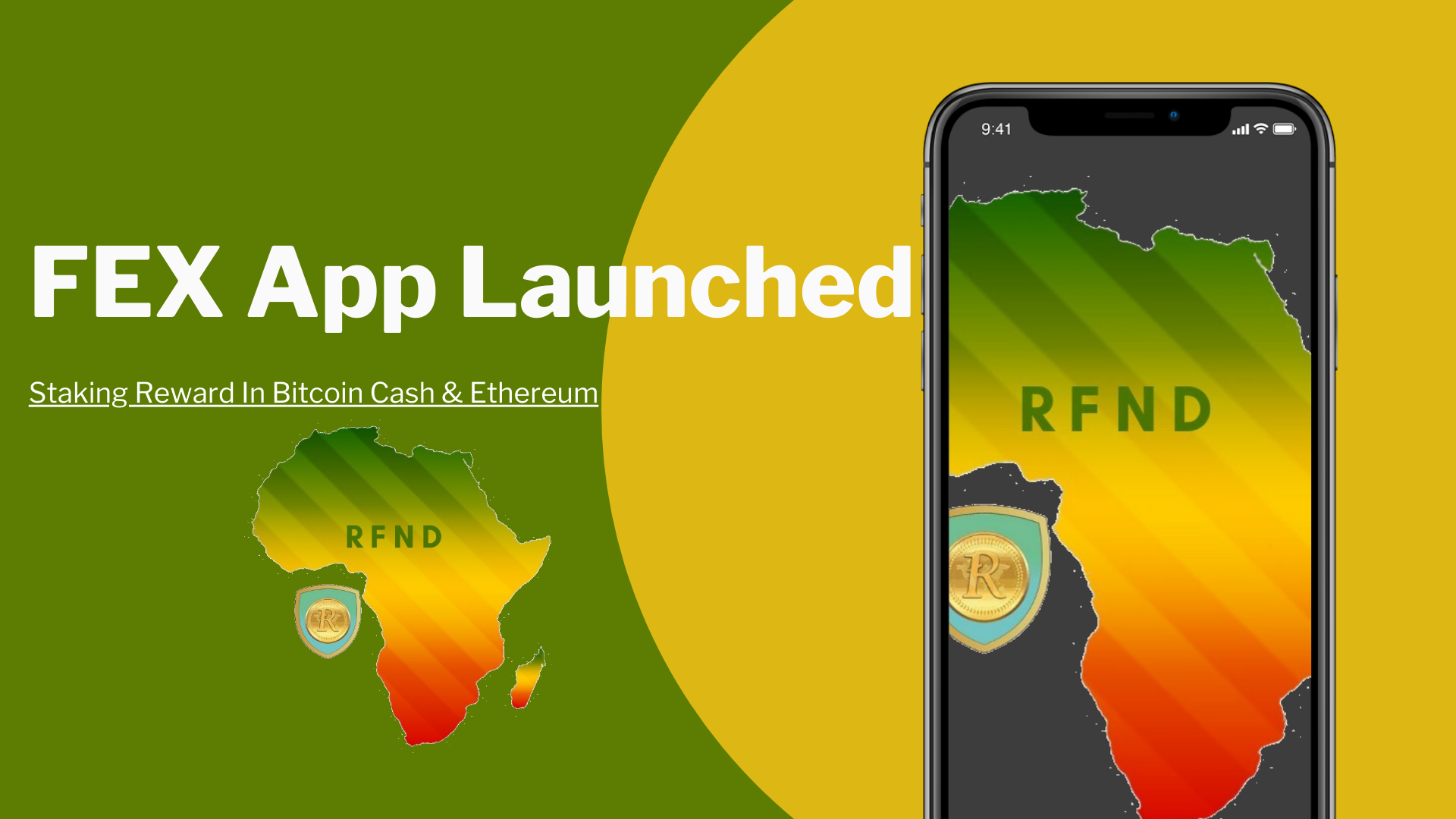 This is so common in centralized finance system only that the interest is low and the control is centralized which means there is human interaction.
Decentralized Finance brought into an easy way of interacting with a platform with an intermediary and you can record some good returns on your investment.
Please to alert you on the first SLP Token with two digital assets interest on Crypto staking.
RFND with FEX App
The App launched 26th January 2021. It is an App that allows its users receive staking rewards in BCH or ETH depending on what you want. That sound interesting.
RFND Investment has recorded over 5 cash back since the launch of the project in February 2020 and the team is still working hard to make the platform a Safe Haven for all.
How To Be Part Of FEX App
FEX is easy to communicate with. Attached is the video that will guide you through the staking and you can purchase RFND Token through the following links:
Check out the links below:
USDT Pairs: https://my.cctip.io/token/swap?token_b=01070050
ETH Pairs: https://my.cctip.io/token/swap?token_b=05050037
Tron Pairs: https://my.cctip.io/token/swap?token_b=06060001
Dogecoin Pairs: https://my.cctip.io/token/swap?token_b=07040001
Watch the Video about Staking on FEX App