In my last post, I teased about something new I'm building that will boost Hive into the spotlight. I also mentioned how I felt we are:
"heading into a new type of bullrun"
What do I mean by this? In this post, I'd like to quickly explain how I perceive this potential upcoming bullrun as something very different.
---
Bullruns Of The Past: fear, misunderstanding, and shills galore
So, cast your mind back a few years. There's this funny internet coin called "Bitcoin" that some people have been goofing around with for a while, but now suddenly someone made something called Ethereum! And Stellar! XRP? TRX? DOGE?!
The most recent bullrun that saw BTC moon up to $20,000 was built on crypto finally becoming semi-mainstream, and having a rush of "dumb-money". Money that, let's face it, was not from super smart investors.
No shame, hell, I was one of them for sure. I heard Bitcoin was this neat bit of technology that could replace money, and next thing I knew I was fully immersed into the cryptocurrency speculation market. So were a lot of people. Most of the money coming in was based off of FOMO and outright scams & shills.
Bullruns Of The Future: tech, community, and amazing normie experiences
One of my favorite expressions to quickly label & identify a specific type of user is: normies. I feel like it fits pretty well. You know normies, they're the majority in the world. The typical end-user, not too into tech or fancy blockchain jargon.
They don't care about consensus layers, they just want fun stuff to do.
In my personal opinion, this is EXACTLY what will drive the next bullrun. Who can deliver a fun experience to endusers?
Let's ignore BTC for now, as that is sort of the grandfathered in coin, so it doesn't fit into this. But, who's gonna win in this next bullrun amongst everyone else? Among the Ethereums, and the Cosmos, and the Cardanos, and the Trons (lol), and the EOS? Whoever gets mass-user onboarding. It will be as simple as that.
There's not enough dumb-money interested in crypto anymore (there will always be some, but we've run dry). We need useful sites, innovative dapps, and fun games if we want to win this next bullrun.
---
Hive has the potential for all of this.
It's missing one thing. It sorta has it, but in my opinion it can be greatly improved upon. And that's what I'm doing.
I'm excited. I hope you are as well. I will see you soon with another post, and more teasing about what's to come.
It's worth it. And it'll be fantastic :^)
- Spencer
---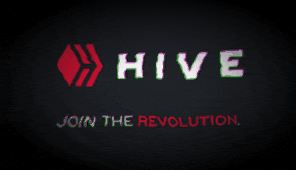 updates