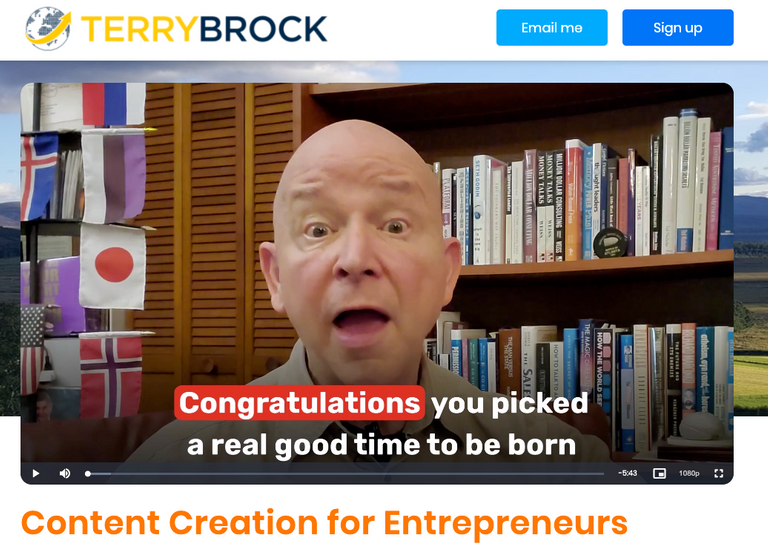 Content Creation for Entrepreneurs
Now is a better time than ever to be anEntrepreneur creating content.
In this video I share some reasons why and give you some good background on how to compete with others based on the wisdom of Tom Stanley, author of the series, The Millionaire Next Door.
Check out the offer I mentioned from Live Streaming on Restream from Restream.io. Here's the link you want to use:
Thank you for joining me.I look forward to hearing back from you.
Terry
Click on this link (below) to get the full message on video
https://bigvu.tv/pages/terrybrock/contentcreationforentrepreneurs
TerryBrock.com
+1-407-363-0505 (Office Landline)
[email protected]