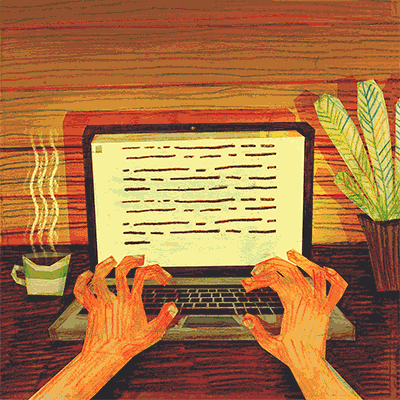 The #HiveBloPoMo can be a real challenge. Posting everyday for an entire month can prove challenging. Finding time and topics can be difficult at times. This is my second HiveBloPoMo and I thought I'd share some tips that have helped me in the past.
Commit
First and foremost, make the commitment to yourself and just do it! It's so easy to make excuses. I was too tired. I didn't have the time. The dog ate my homework. Just make the commitment to yourself then make yourself do it!
Make Time and Schedule It
For me the number 1 challenge is time. I don't always have time to post daily. I've found scheduling some time to write each day really helps. For me, I try to write first thing in the morning. For the most part I'll wake up, make some coffee and start writing. I've found scheduling some set blogging time each day helps. Could be after you wake up, during your lunch break, after dinner, before bed. Whatever works for you set some time aside that's dedicated to your daily blog posting!
Make A List Of Subjects
Coming up with fresh content for 30 days straight can sometimes be tough. I keep a notepad with a list of topics I'm considering writing about. Some days topics come to me easy, other days, not so much. Jotting down some topics can be a real life saver when you're having a hard time deciding what to write about.
Don't Be Afraid To Get Personal
During the last HiveBloPoMo I found it helped getting a little personal. Tell a funny story about yourself. Share a hobby or something your followers might not know about you already. Just be yourself and share yourself. Your followers will probably appreciate getting to know you a little better and you'll probably find more that a few people with similar stories and interests.
Great Time To Check Out Some Communities
Find some content specific communities to share to. For me it's the BEER Community, Whiskey Community, Music Community, and the Guitar Community. Finding communities can be a great source of inspiration and great way to find topics you enjoy writing about.
Find Some Themes
I think themes help a lot. Finding interesting ideas and content for each day of the week can be tough. Why not try some weekly themes like #MusicMonday and share some of your favorite music. #Caturday for talking and writing about cats. #FollowFriday and share a little info about some of the other accounts you like to follow. If you can find two or three themes to write about each week, you'll only need to come up with three or four unique topics the rest of the week. I've found this helps me A LOT!
Keep Up With Current Events
Current events can also be helpful and a great conversation starter too. Talk about industry specific news, current events, politics, hollywood gossip, whatever you're interested.
Schedule Some Content
If you're having a day where you're feeling particularly creative. Write a couple articles and schedule them. You don't have to post them right away. Sometimes I'll just write in notepad and store them in my hard drive. On those days when I'm not feeling particularly creative or I just don't have the time, those pre-written articles get posted. They can be real life savers! I strongly suggest either saving a couple articles to your hard drive or set up some scheduled posts.
Have Fun and Be Yourself
Whatever you decide to write about just have fun and be yourself. The topics will come to you if you let them. Don't force it. Coming up with content 7 days a week can be difficult, just have fun with it and let it come to you.
Hope These Help
Well, this is what helps me. Got any tips to add? Feel free to add them to the comments. I've found it tough at times to write daily blog posts, but I've found that by the end of the month it really helps and becomes part of your daily routine. This challenge actually came at just the perfect time for me. I've been slacking on my Hive blogging and I'm hopping this will be exactly what I need to get back into that regular posting routine!
This is post 3 of 31 for the #HiveBloPoMo April 2021
Image credit giphy