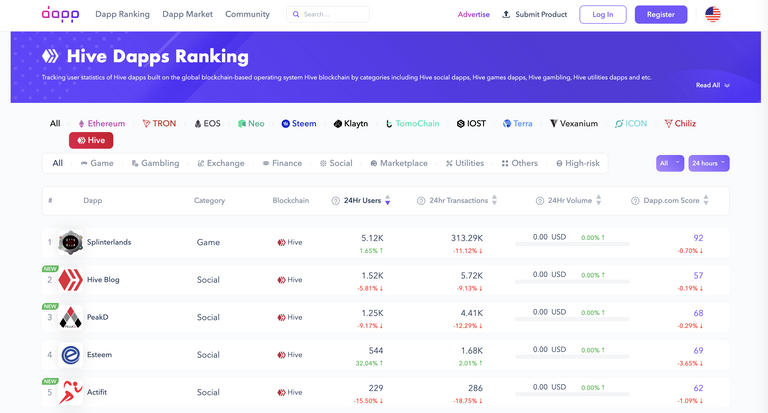 ---
Greetings Hivers,
I've got some great news for you today!
An amazing dapp-centric website, dapp.com that has been supporting preFork-Hive (also known as Steem) for quite a while now, has successfully finished the #Hive integration. Which means ...
#Hive d/apps are now listed & tracked on dapp.com! 🎉
A big thanks goes to Klye and the whole team over at Dapp.com for adding Hive dapps to their platform.
It's going to be very interesting to see the different metrics and their effects on the rankings across the different platforms, such as State of the Dapps, DappRadar, DappReview, and now also Dapp.com!
To be honest, I don't want to put any of those great sites over another, instead, I'm quite happy that they're all supporting #Hive, and actually, I think we all can be grateful for that! 🙏
With this said: Check out Dapp.com, make sure to follow them here on Hive, @dapp.com, and give them some "upvote love" as well! 👍
Wolf
therealwolf.me