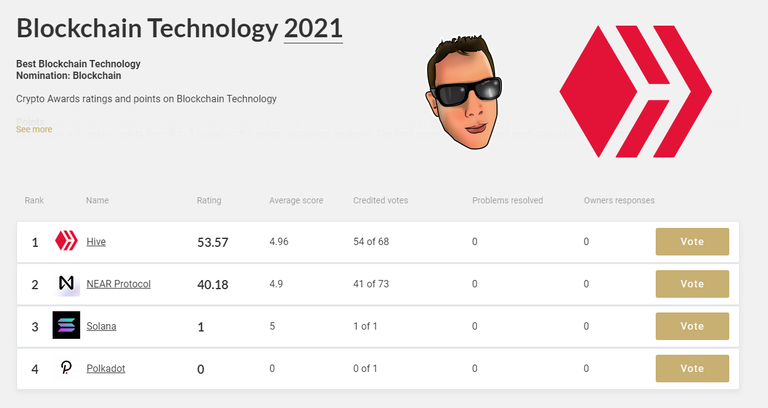 Hey Hivers!
Hive is participating in the Best Blockchain Technology in CryptoAwards.com. Hive is competing against the NEAR Protocol, Solana, and Polkadot. After you vote, you will be asked to leave a review for Hive. Some of you may have already voted and left a review for this a few months ago, but you can still participate if you share your proof.
---
By completing this task, you will be eligible for a comment upvote, but more importantly, you will be helping our blockchain, it's a win-win scenario.
---
More details about the task: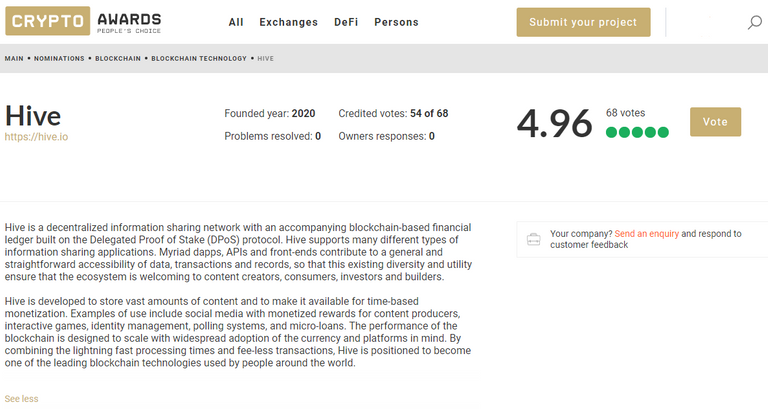 Click "Vote" and leave a positive review for Hive.

They will ask you to log in with your Facebook or Google Account.

Take a screenshot and post it in the comments as proof.

If you already voted and didn't see the proof take the screenshot of the message that you get on the screen.

Share this call to action with your friends and community on-chain, Twitter, and other Social Media.
---