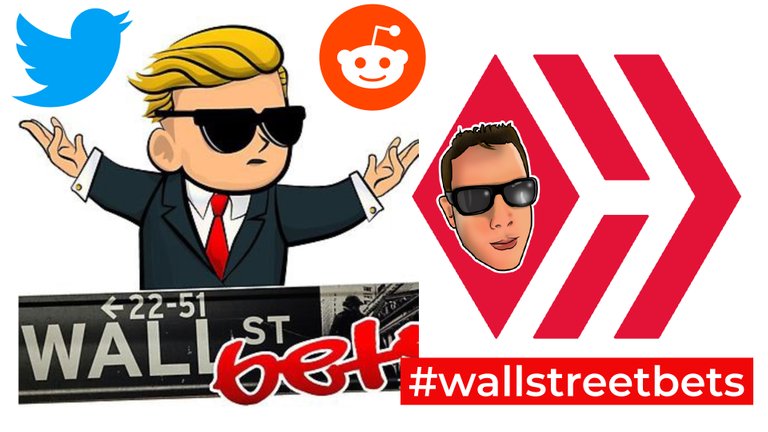 Wall Street Bets asked the other day if any apps could host their community. Their Reddit page was down for awhile and put back up. wallstreetbets subreddit It's a great opportunity to promote the HIVE Blockchain and its censorship-resistant apps.
What can you do?
Visit Twitter and search for the hashtag #wallstreetbets.
Like and retweet replies and Tweets made by other HIVE users. For Example:
Make a new Tweet or reply to a Tweet sharing how #HIVE can more than just host their community. By joining Hive they will be helping with decentralization (something WSB is all about.) WSB can monetize and try their hand with account ownership. On your Tweets, use #HIVE, #getonhive, #wallstreetbets & #WSB

Keep digging on Twitter and reply to the Tweets that you find relevant. Remember to highlight HIVE special properties and share/mention different apps and frontends:
Hive Frontends:
Tokenized Communities:
Video Platforms:
Mobile Apps:
Micro Blogging:
Remember to engage with other HIVE users and like their Tweets. This way, they will have a better opportunity to be seen.
Share your tweets in the comments below for a chance to earn an upvote. One comment per user.