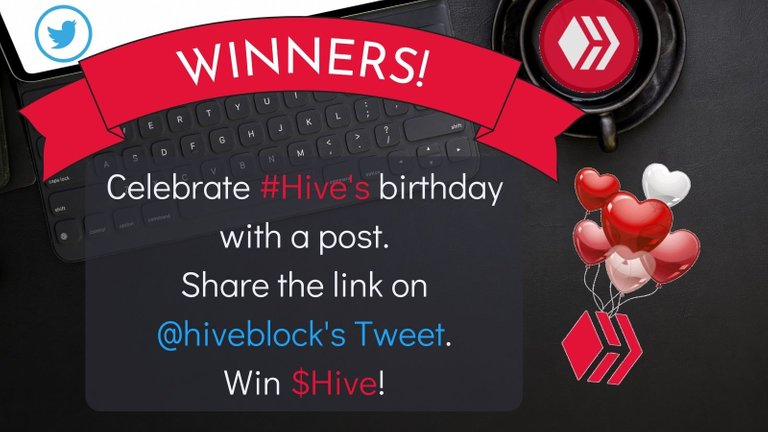 I'd planned to do my own Happy first birthday, Hive! post at the same time I did the winner's announcement, but there just haven't been enough hours in the day, especially this past week. So instead I'm going to go ahead and give away some Hive!
First, before I get started, another quick shout out to @doze for creating that cool image of the balloons hoisting the Hive logo (presumably to the moon) that I used in the thumbnail graphic (taken from his 1st Hive Birthday post). Thank you for adding so much beauty to the blockchain, @doze!
Now, for the...
Prizes
As I said in the original giveaway post, I had a few ideas on how I want to break down the prizes, but wanted to wait first to see how many people entered. Thanks to the continuing generosity of @theycallmedan (with the always amazeballs assistance of @eddiespino) the total prize pool amount was 400 Hive.
However, after checking out the entries & doing a bit of math (another giveaway I had planned is being postponed for a month or two), I figured out that instead of doing just a few big prizes, I could (again thanks to Dan) give everyone who entered a prize.
In total, there were 22 winners (aka people who wrote posts & shared them to Twitter as a reply to the official Hive account's bonus challenge tweet with the tags #Hive & #HiveBDay) and 5 honorable mentions (shared links to posts, but didn't use the tags and/or didn't enter before the deadline). So I'll be sending 25 Hive each to the winners, and 5 Hive each to the honorable mentions (for a total of 580 Hive), right after I hit, "Publish" on this post. 😊
The winners of 25 Hive each are:
The honorable mentions, who get 5 Hive each are:
Oh, and while he didn't enter this giveaway, I'm also sending @doze an honorary honorable mention prize of 5 Hive for all the amazing graphics he continues to create & share with our blockchain community!
EDITED TO ADD: It took me a minute or do, but I've now sent all the prizes...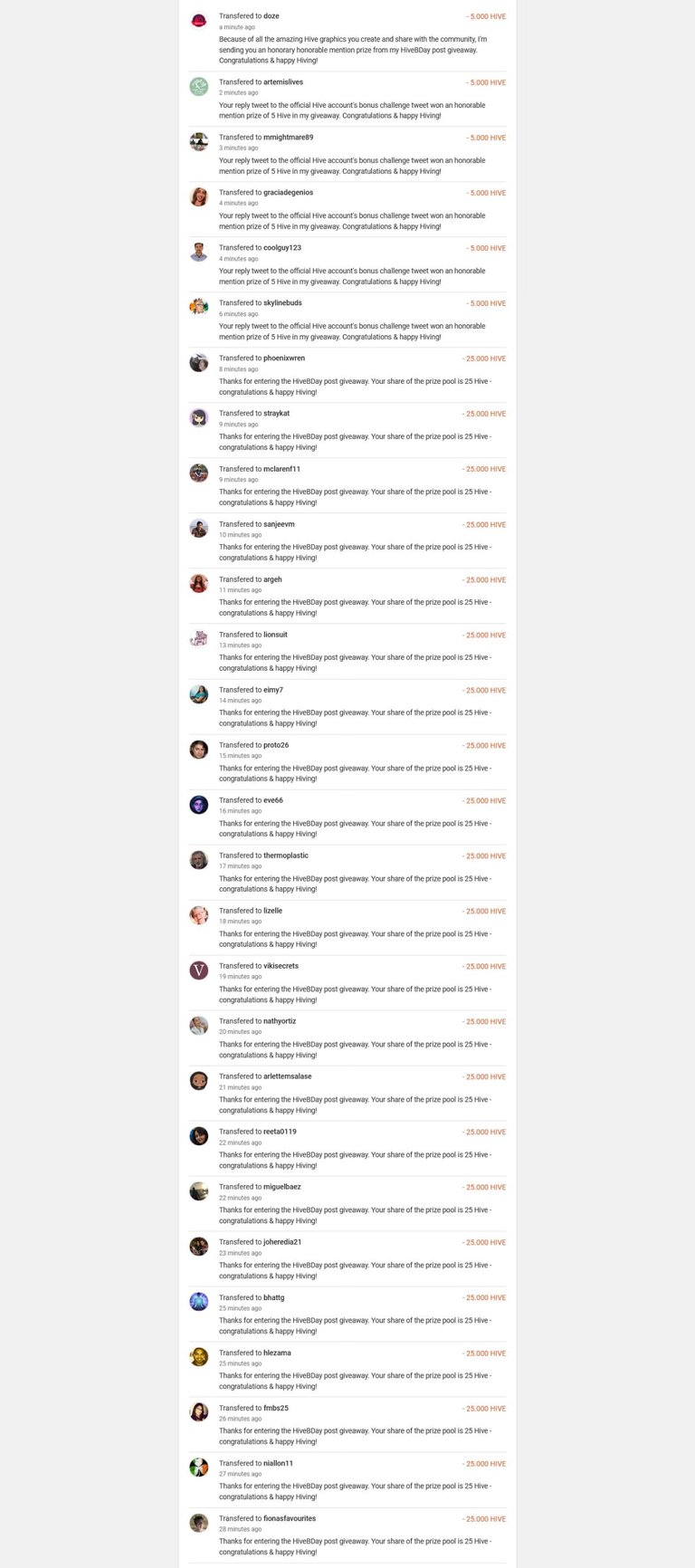 Congratulations everyone, and again...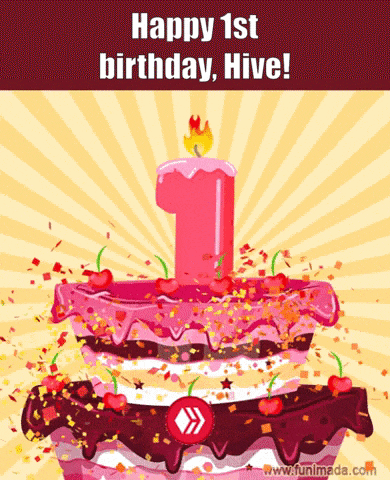 Last thing before I go - as I also mentioned in the giveaway post, @enginewitty was also giving out prizes for Hive birthday posts & he posted his winners list earlier today - #hiveyearone Winners!
Congratulations to everyone on his list, and thanks again for adding extra coolness to the Hive birthday fun, dear Witty! 🤗
Here's to another awesome year ahead!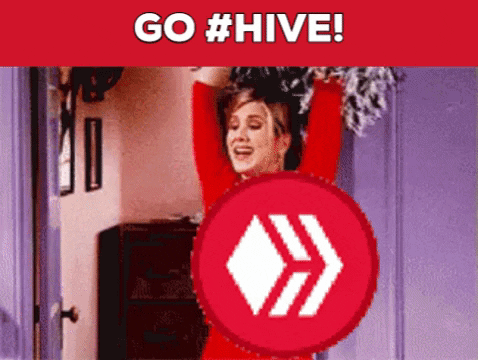 Image Credits: blog thumbnail created on Canva; Hive & balloons graphic created by @doze. GIFs created using both Giphy and ezGIF.

Thanks for stopping by!
My posts may occasionally contain affiliate links. If you click through,
I might get a wicked small commission, with no extra cost to you.
My photographs are taken with my trusty Nikon,
sometimes utilizing my handy dandy tripod.
Blog graphics created on Canva
All words and images are mine (unless otherwise indicated),
and can also be found on my various social media sites.
Speaking of witch which...