Der Co-Founder von @ThreeSpeak und Crypto-Investor @theycallmedan wurde überraschend von Twitter temporär gesperrt.
Der Account wurde nicht vollständig gebannt, aber wenn man das Profil besucht, zeigt Twitter eine temporäre Sperre an.
Wenn jemand weiß, warum Dan gesperrt wurde, postet es in den Kommentaren. Im Moment können wir nur spekulieren, dass es vielleicht etwas mit 3speak.online oder Hive zu tun haben könnte?
Es zeigt jedenfalls, dass man auf traditionellen Social-Media-Seiten nicht sicher ist.
Zensur ist auf einem Allzeit-Hoch.
Not your keys — not your account.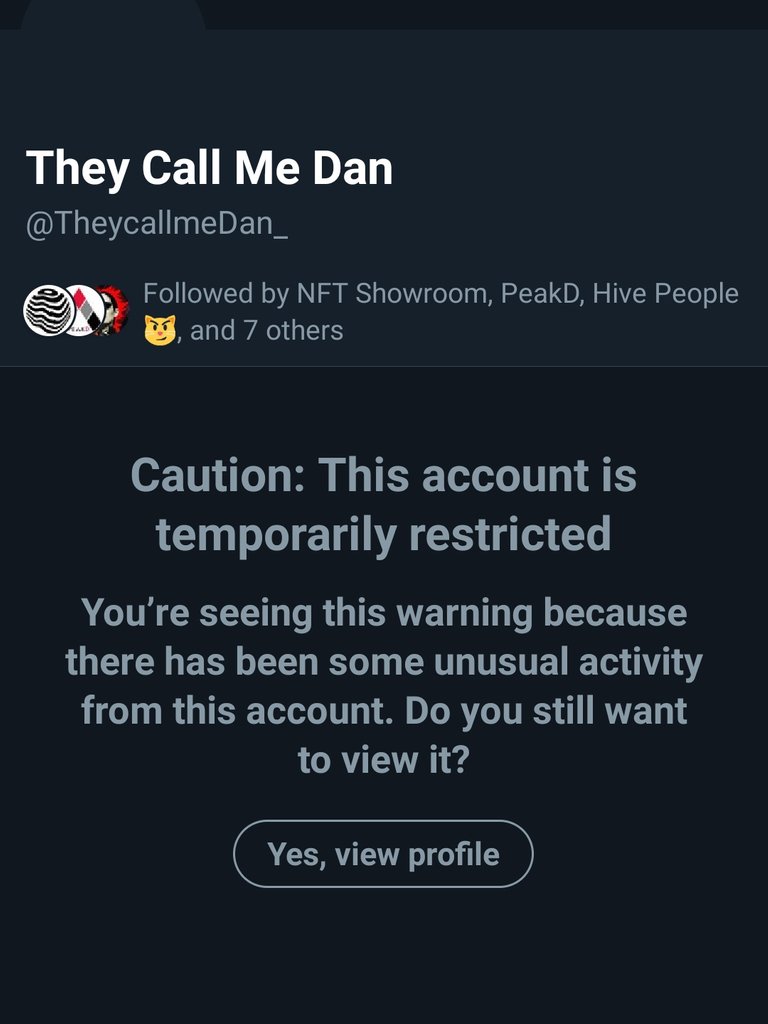 Caution: This account is temporarily restricted
https://twitter.com/TheycallmeDan_
English
The co-founder of @ThreeSpeak and crypto investor @theycallmedan was surprisingly temporarily blocked on Twitter.
The account was not completely banned, but when visiting the profile, Twitter shows a temporary ban.
If someone knows why Dan was banned, post it in the comments. Right now we can only speculate that it might have something to do with 3speak.online or Hive?
Anyway, it shows that you are not safe on traditional social media sites.
Censorship is on all-time high.
Not your keys — not your account.
Twitter jail / censorship